A voice for young refugee writers


7 May 2013
At the recent launch of a collection of writing by young refugee writers, Dame Fiona Kidman spoke of her admiration for the writers and the courage it took to write about their traumatic journeys from their homelands to New Zealand. She addressed each writer, saying their names carefully and then admitting how nervous she had felt in case she mispronounced or stumbled over their names.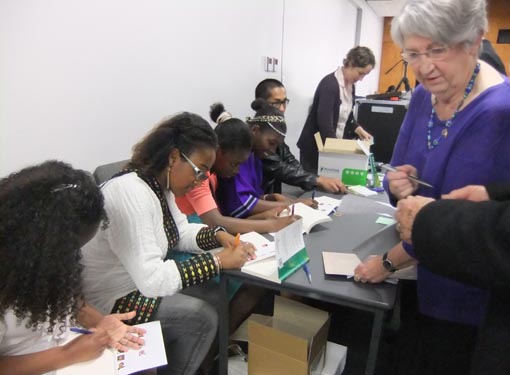 Imagine, then, she said, what it must be like to do this every day: learning to speak a new language, afraid of saying the wrong word or doing the wrong thing, and, for the young writers, taking part in a creative writing workshop and writing in a new language.
The comparison that Dame Fiona made was powerful. It stuck with me as I read "Walking With a Fragile Heart", the third collection of short stories and poems by young refugee writers living in Wellington. Well, mostly in Wellington. At the launch, Abbas Nazari read his work via a teleconference from Christchurch. Abbas, born in Afghanistan, is in his first year at Canterbury University studying law and politics.
Evocative descriptions of Kabul
In "A Day in Kabul", Abbas writes about returning home to Kabul last year –the first time since arriving in Christchurch with his family in 2001. His insights are fascinating; his descriptions of Kabul evocative.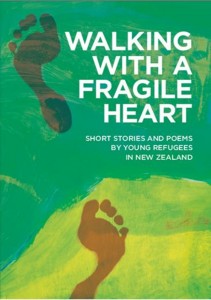 At the launch, five of the contributing writers sat on the stage with Samson Sahele, a cultural worker at Refugee Trauma Recovery, and the person responsible for the creative writing workshops and the resulting collections. Samson himself is a writer, poet and former newspaper editor, who came to New Zealand as a political refugee from Ethiopia in 2000.
For La Nan, words and writing are a way to change lives. His story "The Green People", is a vivid account of fleeing with his family from the Burmese Army and their village of Ryan Ku.
"My heartache makes me relive every nightmare I have had, every pain I have suffered, every murder I have seen, and put them all onto this paper in front of me. My heart wants everyone to hear my inner voice, the sounds of the broken fragments of my haunted life's experience."
Encapsulated in these two sentences are the main aims of the creative workshops: to provide an opportunity for the young writers to heal through the written word, and to create an understanding in the wider community about their journeys.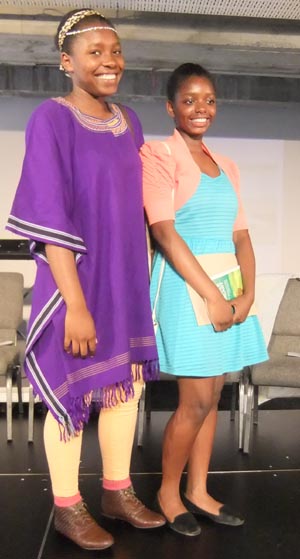 Three of the writers, originally from Rwanda and Malawi, now attend Naenae College: Noella Ishimwe, Giselle Promise Iradukunda and Joshua Munezero im. Their stories and poems are poignant.
Salia Kassa, originally from Ethiopia, arrived in New Zealand in 2011 and attends Wellington Girls College. Among her contributions is a delightful – and universal – story of teenage rebellion and wanting to be a cheerleader.
The seventh writer is Solome Tadesse, whose parents came from Ethiopia and who was born in Wellington. She attends St Catherine's College. In "When I Wake Up", she writes that "I have a history, I have something to tell the world / But my voice is never heard."
Samson Sahele has given these fantastic young writers a voice and a chance to be heard. He's also given us the chance to read the insights of these young New Zealanders – their histories, their lives now, their hopes for the future. Thank you.
"Walking With a Fragile Heart" is published by Refugee Trauma Recovery. To order a copy, please visit its website.