Article
Arts Access Aotearoa
Accessibility is not a box-ticking exercise for Pascale Parenteau, the New Zealand Symphony Orchestra's Education and Community Engagement Senior Manager. What she does must have a purpose and clear benefits.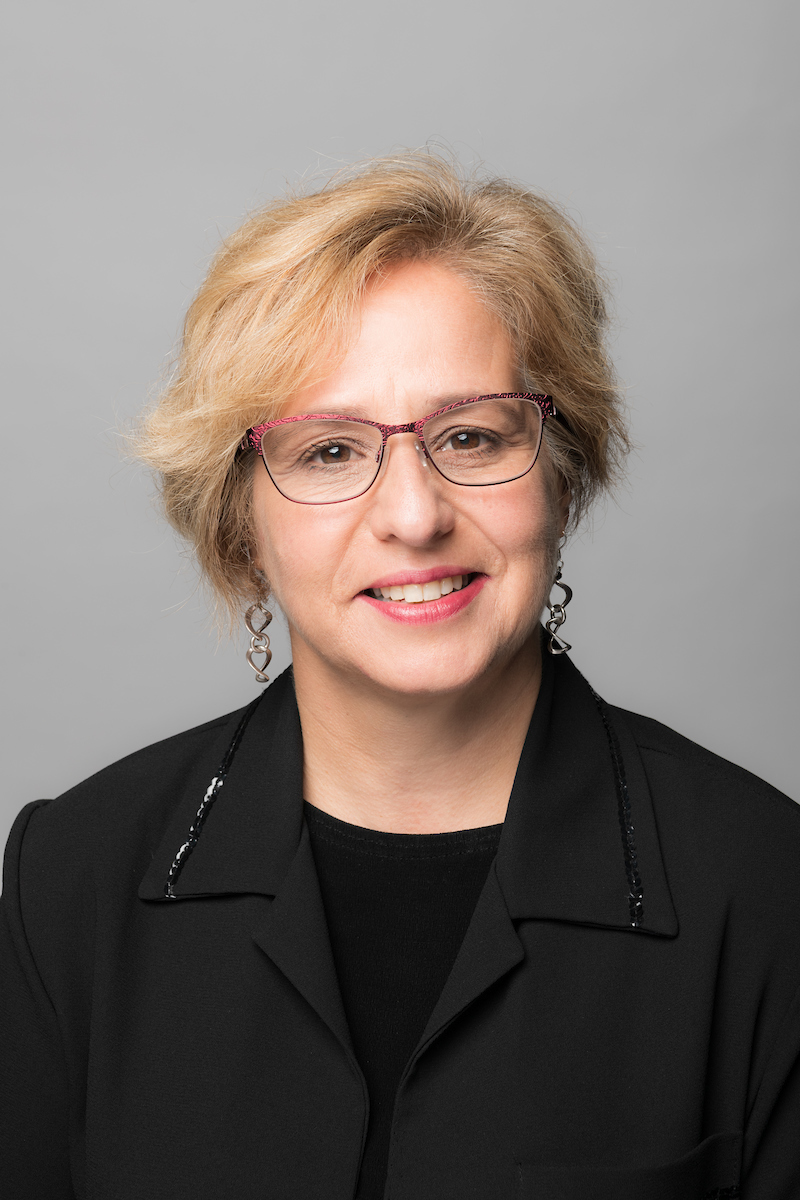 Pascale has dedicated the past 31 years of her life to music, education, and advocacy for accessibility in the arts. 
In 1992, she graduated from McGill University in the Canadian city of Montreal with a Bachelor of Music in Performance degree. She moved to Wellington soon after her graduation and has been working in New Zealand's music scene since then.  
She started as a freelance musician, working as a casual player for the Auckland Philharmonia and the New Zealand Symphony Orchestra before gaining a position as Orchestra Wellington's Section Principal Second Violin. A role with Chamber Music New Zealand organising its Chamber Music Contest made her realise she had event management skills.  
Pascale has since worked as an administrator for arts organisations such as SOUNZ Centre for New Zealand Music and the Royal New Zealand Ballet. Then in early 2023, she took up her new role at the New Zealand Symphony Orchestra. Read the NZSO's accessibility page
Stace Robertson, Lead Accessibility Advisor at Arts Access Aotearoa, says Pascale's work to increase the accessibility of two national performing arts companies has given Deaf and disabled people the choice to experience orchestra and ballet with family, friends and classmates.
"What Pascale has achieved is the result of her commitment and tenacity to make things happen," Stace says.
Positive response from NZSO
Arts organisations and museums can see that accessibility is something we should all be doing – that we have a responsibility, Pascale says, adding: "The positive response from the NZSO has been incredible – not only from CEO Peter Biggs and his leadership team but also from the players and my colleagues."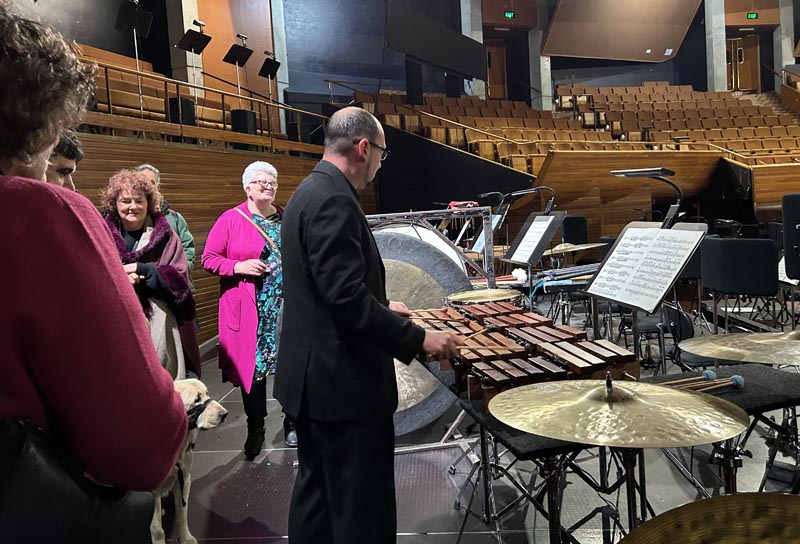 An accessibility policy for NZSO audiences is nearing completion and will be presented to its board for approval and implementation. In the meantime, Pascale has been researching ways to remove barriers to performances and gradually implementing accessibility initiatives.  
She hopes that by talking to Deaf and disabled communities involved with the NZSO, they can advise her on what's needed to improve their access and enhance their experience.
Pascale's advocacy for accessibility in the arts comes from the heart: her daughter has low vision while her son is neurodiverse. 
Through her experience as a parent and wanting the best for her children, she realised that people should never be prevented from experiencing and participating in the arts.  
"I am a huge advocate, not just for my children but also for the world of tomorrow and for anybody who is facing accessibility challenges," she says.  
Changing people's perceptions and expectations
For Pascale, advocacy is not just about accessibility. It's about changing people's perceptions of the communities she works with and the expectations of where they belong.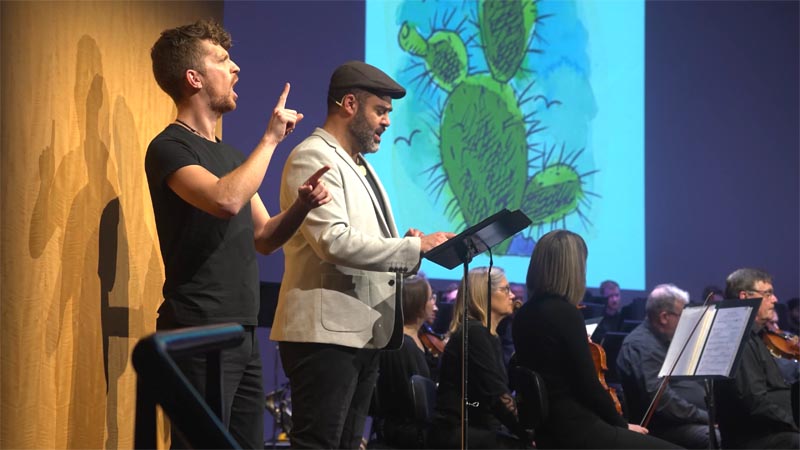 She hopes that her work will continue to reinforce a standard in the industry where people of all backgrounds and abilities feel like they have a place in the arts.  
The NZSO is hosting a number of accessible events. For example, there will be weekend of relaxed performances in Dunedin (Saturday 4 November) and Hamilton (Saturday 11 November) featuring a 13-member orchestra. These performances are aimed at children and their families, and will be an hour in length with a narrator and a presenter.
The orchestra also performed four free community performances at Te Papa during the October school holidays. There was a performance in English, one in te reo Māori, a sensory relaxed performance and the final performance in New Zealand Sign Language.  More info is on the NZSO website
In partnership with NZ Opera, the NZSO recently presented audio described touch tours of Bluebeard's Castle in Wellington and Christchurch. It also offered therapeutic music sessions for people with dementia with the orchestra's Section Principal harpist Carolyn Mills, NZ Opera singer Barbara Graham, and Pascale on the violin.   
Pascale is busy implementing new accessibility initiatives at the NZSO and although focussed on the present, she also has an eye on her long-term vision for the arts in Aotearoa, where the benefits of the arts are accessible to all, whatever their background or circumstances.
"I'm passionate about changing the landscape of music in Aotearoa and all arts," Pascale says. "Everybody has the right to access the arts and we should do everything we can to make it so. Nothing is too hard. We just need to take the steps to make it happen."