Some highlights of Arts in Corrections 2017
Embedded in all of Arts Access Aotearoa's work is the belief that access to the arts and creativity is a basic human right of all people, wherever they are and whatever their circumstances.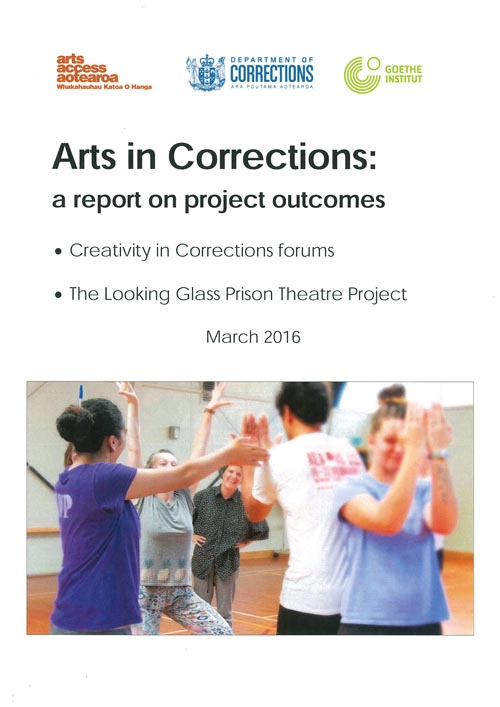 We also believe the arts can be a powerful tool in helping prisoners develop the skills, motivation and self-confidence they need to take part in rehabilitation programmes and their reintegration back into society on release. Over the years, we have documented and evaluated the positive impact of arts projects in prisons and have written many articles, profiles and news stories that support our belief.
We greatly value our work with the Department of Corrections, and with artists and volunteers from the community, to facilitate and advise on arts projects and programmes in Corrections facilities.
There are some significant Arts in Corrections highlights this year that I'd like to touch on.
Recognising the value of networking and connecting with each other on a regional basis, Arts Access Aotearoa has developed a number of networks over the years – starting with its Arts For All Network. Set up in 2011, this network works with festivals, performing arts companies, literary organisations, museums, galleries, venues and producers to improve their access to disabled audiences.
In 2015, we started developing an Arts in Corrections Network with three regional networks: Northern Region Network, Lower North Island Network and the South Island Network. Within these networks, members can share knowledge and resources, talk about creative possibilities and challenges, and collaborate on projects.
For the first time, a network meeting was held within a prison with the prisoners fully engaged as participants. Northland Region Corrections Facility hosted the meeting and participants were able to engage with the arts team and prisoners to gain new insights.
Then in November, there was another first. Members of the Arts For All Canterbury Network and the Arts in Corrections South Island Network came together for a combined meeting at the Christchurch Art Gallery. Participants from both groups were able to learn from each other and Cathy Irons, violinist with the Christchurch Symphony Orchestra (CSO), spoke about the orchestra's project in the Youth Unit at Christchurch Men's Prison.
"Singing and playing our hearts out"
In the Q & A insight Taking music into prison, Cathy writes: "We were rehearsing a guitar piece in a hall, surrounded by walls, barbed wire, surveillance cameras, guards and security alarms. It was in the middle of a song that I suddenly took a step back and saw a bigger picture. We had forgotten everything. The past. The future. We hung in the present. Singing and playing our hearts out. Connecting. Sharing. Music is an incredible artform. It has no barriers. We could have been anywhere on the planet." Beautiful!
Cathy is also Project Leader of the CSO's Community Engagement team, where this Arts in Corrections programme sits – alongside its programmes taking live music into places such as schools, retirement villages, hospitals, libraries and community halls.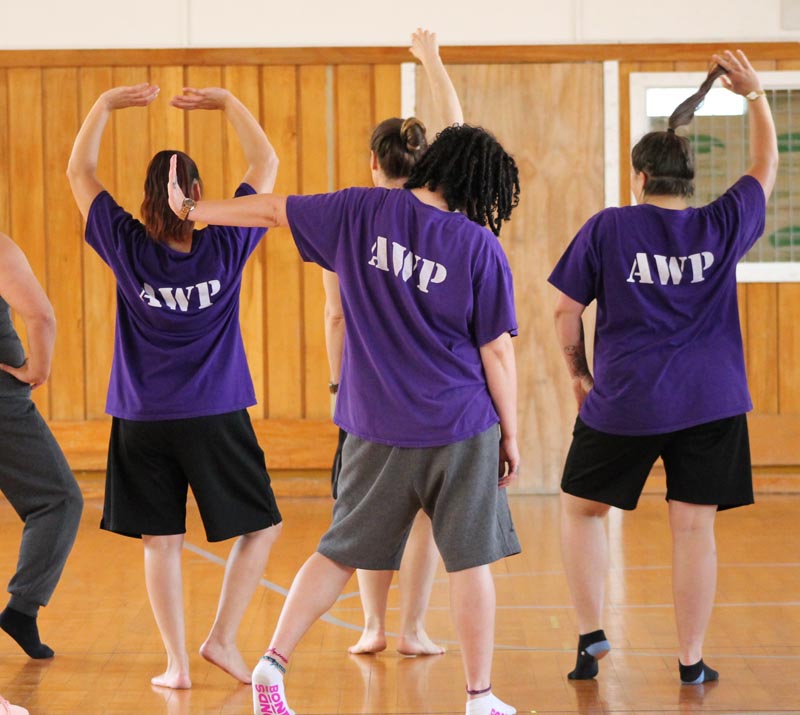 Also working through its Education and Community programme, another professional arts organisation – the Royal New Zealand Ballet – has been providing access to dance to women in Arohata Prison.
The workshops culminated in a performance by the dancers at the annual Arohata Inside-Out Christmas concert, held earlier this month.
A big shout-out to both the CSO and Royal New Zealand Ballet for their commitment to what is rewarding but challenging work. Also thanks to Corrections officers like Sharon Woodhouse who go the extra mile to support prisoners in their rehabilitation. You are making a difference!
Arts in Corrections leadership awards
A highlight of the year is always the Arts Access Awards, which include two categories acknowledging Arts in Corrections leadership. Christchurch Men's Prison received the Arts Access Corrections Leadership Award 2017 for its commitment to arts education and artistic expression as a rehabilitative tool; the strength of its community partnerships; and its focus on artistic expression with offenders in the Youth Unit. Read more
The Arts Access Corrections Community Award 2017 went to the Bedtime Stories programme for its partnership with Arohata Women's Prison and Cleanslate Press. Prisoners gain literacy, communication, creativity and performance skills as they read and record stories for their children, grandchildren or other whānau members to listen to. Read more
As we draw towards the end of 2017, I would like to wish you all a relaxing break. In the new year, we will be calling for nominations to the Arts Access Awards 2018 so please put your thinking caps on as to who you would like to nominate.