Shakespeare Behind Bars founder to share expertise in New Zealand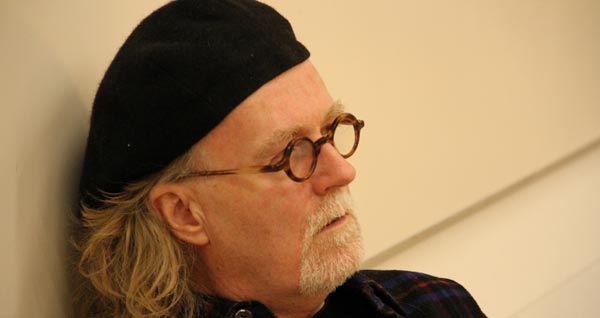 30 March 2015
Curt L. Tofteland, founder of the Shakespeare Behind Bars programme in the United States in 1995, will discuss the role that art, theatre and the works of William Shakespeare can play in prisons during his two-week visit to New Zealand in May as the fifth Creative Fellow of the University of Auckland's Creative Thinking Project.
Curt L. Tofteland has worked in professional theatre for 37 years as a director, actor, producer, playwright, writer, teacher, programme developer, and prison arts practitioner.
Shakespeare Behind Bars was founded in the Luther Luckett Correctional Complex in Kentucky. Its mission is to offer theatrical experiences that deal with personal and social issues to offenders and ex-offenders, enabling them to develop life skills for successful re-integration into society.
Now in its twentieth year, Shakespeare Behind Bars is the oldest Shakespeare programme of its kind operating in North American prisons. It's also the subject of Philomath Films' documentary
called Shakespeare Behind Bars, which premiered at the 2005 Sundance Film Festival and has travelled to more than 40 film festivals around the world and won eleven awards.
The recidivism rate for Shakespeare Behind Bars members is 5.1%. This compares to the national 60% recidivism rate in the United States and the 29.5% recidivism rate for the Kentucky Department of Corrections.
Low recidivism rate
"I don't know of another programme in American corrections that has as low a recidivism rate as does Shakespeare Behind Bars," Curt says. "This low recidivism rate is indicative of a programme that changes human behaviour and gives prisoners the tools they need to be successful when they are released from prison."
Associate Professor Peter O'Con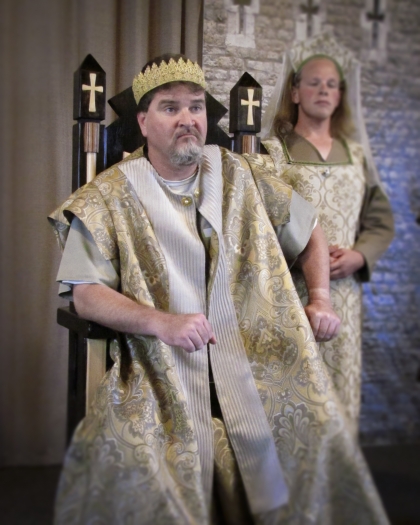 nor is a member of the University of Auckland's Creative Thinking board that selects the Creative Fellow. He says Curt has an international reputation for understanding the impact that creativity can have on people's lives.
"As a board, we were particularly interested in how creativity can impact on the lives of prisoners, young people in youth justice and those recently released from prison," he says.
"The arts and creativity can change people's lives. Curt's message is one of incredible hope, and he has both the experience and evidence to show that using Shakespeare in the justice sector can reduce recidivism."
Presentations in Auckland, Wellington and Christchurch
Curt will give three public presentations in Auckland, Wellington and Christchurch between 18 and 28 May. There will also be a symposium in each city for invited Department of Corrections' staff, arts in Corrections practitioners, academics and students.
In addition, Curt will facilitate a two-day theatre workshop in a New Zealand prison.
Richard Benge, Executive Director, Arts Access Aotearoa, says drama processes and theatre skills can have a deep impact on participants in rehabilitation.
"Curt's experience is vast, as are his skills as a speaker and workshop facilitator," Richard says. "We are pleased to be working with the University of Auckland so we can all benefit from his insights and knowledge."
Queensland Shakespeare Ensemble
Before Curt arrives in New Zealand, he will travel to Australia and work with the Queensland Shakespeare Ensemble in Brisbane.
Thanks to the Australian Fulbright Commission, Curt received a Fulbright Alumni Grant to bring six short plays written by prisoners in a playwriting programme that Curt co-founded with colleagues Robby Henson and Elizabeth Orondorff in a Kentucky prison.
Several of the plays received Pen Literary Prison Writing Awards. The plays will be directed by Curt and professionally produced by the Queensland Shakespeare Ensemble. They will then tour to three Queensland prisons.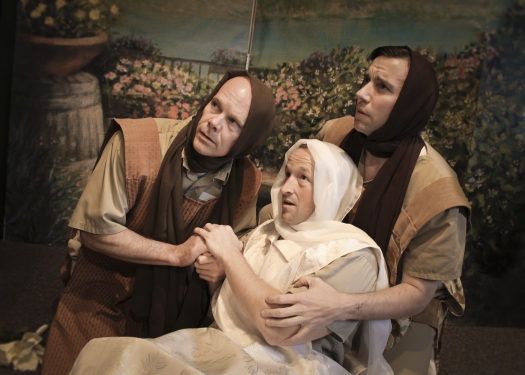 From 1995 to 2008, Curt produced and directed 14 Shakespeare productions. In 2008, theatre practitioner Matt Wallace became Artistic Director of the Shakespeare Behind Bars programme in Kentucky and in 2010, the programme became a not-for-profit organisation.
In 2011, the programme was introduced to the Earnest C. Brooks Correctional Facility in Michigan. These days, Curt facilitates eight programmes that work with 250 prisoners a week in two Michigan prisons.
A full-time prison arts practitioner
"Becoming a full-time prison arts practitioner was a conscious decision I made when I chose to leave my position as Producing Artistic Director of the Kentucky Shakespeare Festival after 20 years," Curt says.
"I wanted to expand my work in Corrections and that meant dedicating my professional life to Shakespeare Behind Bars.
"What called me to this work in Corrections and what sustains me in continuing is my belief that human beings are born inherently good but that some human beings are born into a world of poverty, chaos, violence and dysfunction, which doesn't necessarily allow the innate human goodness within to blossom. Rather, it must be called forth through transformative programmes that seek to get at what it means to be human."
Alongside this work, Curt travels across the United States visiting college campuses to screen the Shakespeare Behind Bars documentary and conduct audience talks, master classes and lectures. A published poet and essayist, he writes frequently about the transformative power of art, theatre and the works of Shakespeare.
The University of Auckland's Creative Thinking Project aims to deepen understanding of the creative process so that everyone can engage in it; and promote creativity as central to an individual's and a community's wellbeing and development. Visit its website to read more about the Creative Fellows.