Minister highlights contribution of arts at Big 'A' Awards 2011
21 July 2011
Beyond the economic benefits, the arts make a very real contribution to the lives of individuals and to New Zealand society, the Minister for Arts, Culture and Heritage, the Hon Christopher Finlayson, told more than 220 guests at Arts Access Aotearoa's Big 'A' Awards 2011 ceremony held in the Banquet Hall of Parliament last night.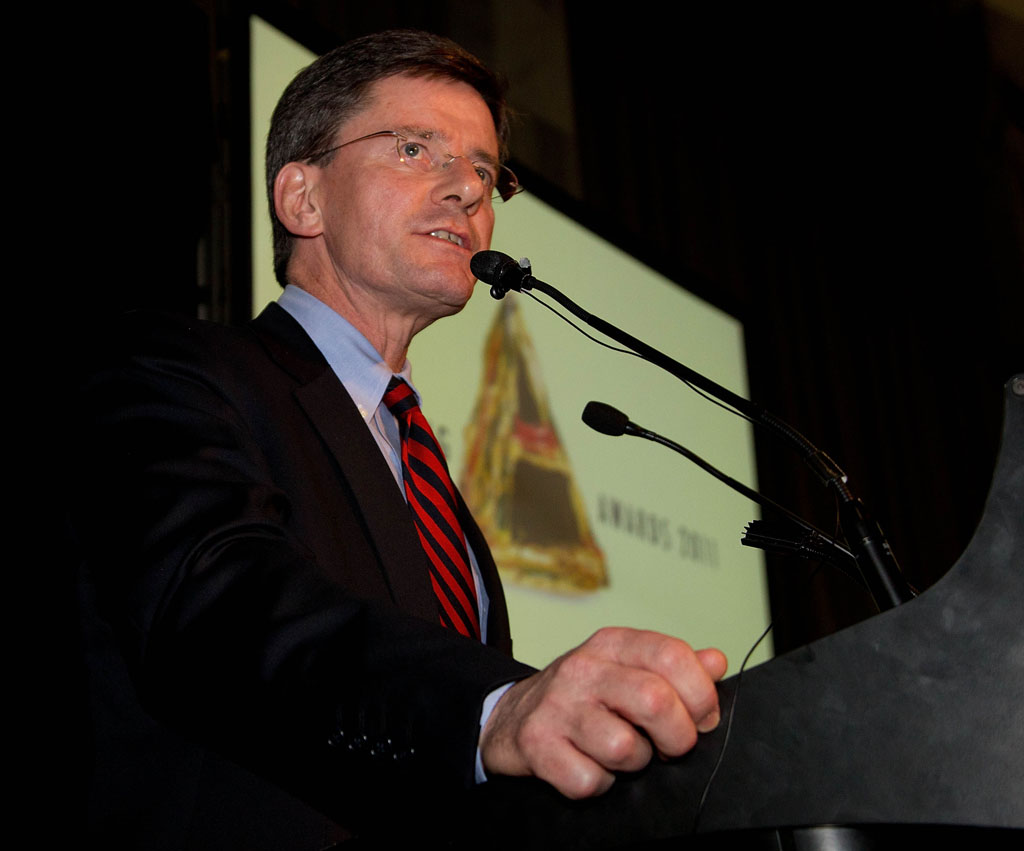 "There are obviously economic benefits," Mr Finlayson said. "Visitors come to New Zealand not just for the outdoors but to experience our unique culture. But the value of the arts goes beyond these narrow but important measures."
Research shows that more than 80 per cent of New Zealanders attend arts events each year while nearly 50 per cent actively participate in the arts.
"However, we know life is not always a level playing field and many New Zealanders still face an uphill battle to have access to the arts," Mr Finlayson said. "The Big 'A' Awards acknowledge those individuals and organisations who set out to redress that balance."
National awards
The annual Big 'A' Awards are the only national awards in New Zealand celebrating the outstanding achievements of individuals and organisations providing opportunities for people with limited access to engage with the arts as artists and audience members.
Mr Finlayson pointed out that one in six New Zealanders has experience of disability.
"That is a significant part of the potential base from which we draw our artists and from which cultural organisations draw their audiences," he said.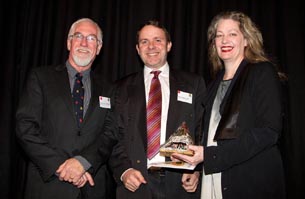 Under its Arts For All programme, Arts Access Aotearoa is working closely with arts organisations to help improve their access to disabled people. Mr Finlayson said there had been promising developments with sign language, audio-described performance and touch tours in galleries and theatre companies.
The inaugural Big 'A' Creative New Zealand Arts for All Award was a strong signal from Creative New Zealand about the importance of access and a welcome addition to the Big 'A' Awards, Mr Finlayson said.
Stephen Wainwright, Chief Executive, Creative New Zealand, presented the Govett-Brewster Art Gallery in New Plymouth with the Big 'A' Creative New Zealand Arts For All Award 2011.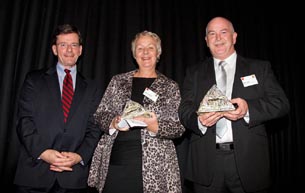 Mr Finlayson presented two of the five awards. The Big 'A' Community Partnership Award 2011 went to Mairangi Arts Centre, North Shore, and the Department of Corrections, recognising an outstanding partnership that presented and promoted prison art in community settings.
He also presented the Big 'A' Creative Space Award 2011 to King Street Artworks in Masterton, for its outstanding contribution in providing opportunities for people with limited access to make art.
Sharon Hall of The Learning Connexion, Hutt Valley, was awarded the Big 'A' Prison Arts Leadership Award 2011 for her outstanding contribution in supporting the rehabilitation of prisoners through the arts.
Makuei Aken, an Upper Hutt resident from Southern Sudan, was awarded the Big 'A' Winton and Margaret Bear Young Artist Award 2011, recognising a talented young artist in the Greater Wellington region who has faced barriers in pursuing his artistic potential.