August: from the Executive Director
By Richard Benge
I attended a briefing on 2 August, led by the Department of Corrections' Chief Executive Ray Smith, for community sector organisations that contract to or volunteer their services to the Department. It was an inspiring briefing, explaining the target and the implications of reducing the re-offending rate by 25% by June 2017.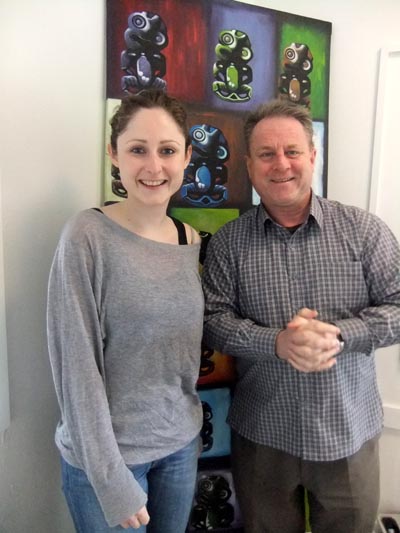 For Arts Access Aotearoa, it was valuable to be included with other community sector colleagues working to provide services to support prisoner rehabilitation. We were all offered the challenge to participate in assisting the Department to reach the target of a 25% reduction in recidivism. There's never been a target like this before and as Ray said, there are many individuals, groups and organisations willing to help or do more so that the Department can achieve this target. Arts Access Aotearoa is one of those organisations.
We understand how arts and cultural programmes can support the rehabilitation of prisoners. They provide creative goals, new skills, self-esteem and direction for prisoners willing to rebuild their lives.
But how can we ensure the good work being done in prisons through these arts and cultural programmes is not lost when prisoners are released back into the community? How do we help counteract negative choices and influences? One way is to connect them with community arts organisations that can support their creativity and other needs. This is what we want to work on in future.
Building blocks to reintegration
Our stories this month provide great examples of rehabilitative arts programmes as the building blocks to reintegration. Prison art tutors, volunteers and projects such as Songs From the Inside can provide a positive pathway from prison back into the community. Arts programmes that involve public exhibitions, news stories or television programmes are a two-way street. Prisoners' self-esteem is boosted when they can offer their creativity to the community (for sale or appreciation) and people outside prisons can learn about the efforts that prisoners are making for positive change. With greater public awareness, the next steps – using the arts to support reintegration – shouldn't be that hard to take.
Visit of Scottish theatre director
Last week, I visited two Wellington prisons – Arohata and Rimutaka – with Christie O'Carroll, a Scottish theatre director who has been visiting prisons in New Zealand to find out more about their arts and cultural programmes as part of a Winston Churchill Memorial Trust Travelling Fellowship. It was a great pleasure to introduce Christie to Ann Abraham at Arohata and to observe Chris Barrand's art class in the Maori Focus Unit at Rimutaka. We also had a productive session with Sharon Hall at The Learning Connexion, where prisoners can study art via distance-learning processes.
If you have any ideas or comments about prisoner rehabilitation and reintegration (or any other issue) please contact me on 04 802 4349 or richard.benge@artsaccess.org.nz.