January: From the Executive Director
22 January 2013
I've had an email from Marianne Taylor, former Arts Access Aotearoa Executive Director, saying she's coming to visit (from her new home in Tasmania). "Great," I thought. "Marianne can see our exhibition of prison art at Parliament." I want her to see it because as she was leaving, Marianne threw me a ball that said, "Do a prison art exhibition at Parliament."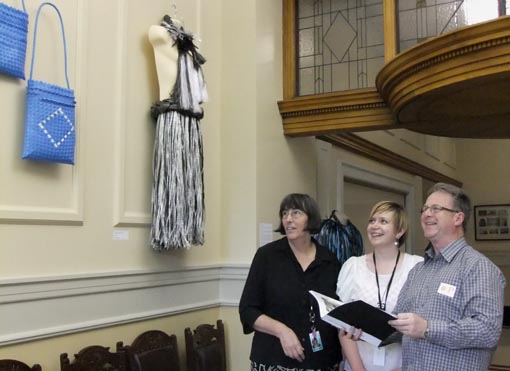 Fortunately, our Displays and Collections colleagues at Parliament, Michelle Janse and Casimar Larkin, have always been keen to do such an exhibition. And thanks to the co-ordination skills of Arts Access Aotearoa's Prison Arts Advisor, Jacqui Moyes, and much goodwill from staff throughout the Department of Corrections, the exhibition has eventuated.
It's significant that Parliament's Art Committee invited us to put together this exhibition. It's the first time a curated exhibition of art by prisoners has been shown at Parliament. And it has come about after serious consideration and with a clear purpose.
Educating the public and building bridges
Our former Prison Arts Advisor, Moana Tipa, used to stress to me regularly that prison art has much to convey if it is seen by the community. In presenting this exhibition in the foyer of Parliament House, the aim has been always to educate the public and build bridges.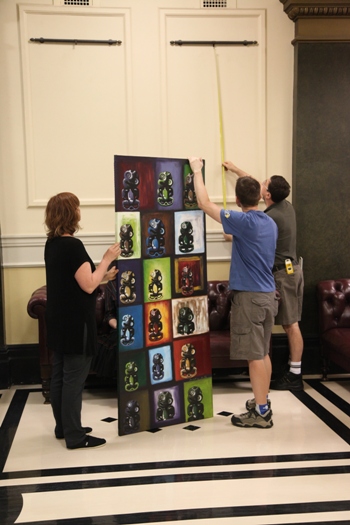 There are a lot of people passing through Parliament on tours at this time of the year, and the exhibition explains the role of art in the rehabilitation process in text panels alongside the artworks and in an information section.
For many of the visitors to Parliament, it may be the first time they learn that prisons run programmes that aim to rehabilitate prisoners. In this exhibition, they see vibrant Pacific Island weaving created using alternative (recycled plastic) materials; how prisoners are creating intricately carved traditional music instruments; and how quilting, painting and drawings represent positive achievements by prisoners.
Each work also represents involvement by Corrections staff, art tutors and volunteers. Someone had to agree to the art being made; the materials had to be provided and the tutor engaged; and the prisoners needed to be supervised and delivered to the art workshops, then returned to their cells.
In all of this, people might ask whether this exhibition is elevating the status of prisoners by exhibiting their works in Parliament. Does this show a lack of respect for the victims of crime? I don't believe so: respecting the rights of victims of crime is important.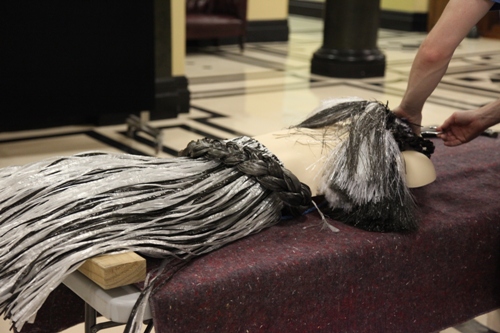 The purpose of this exhibition is to demonstrate that prisoners are engaged in art and cultural programmes and projects that support improved behaviour, education, greater self-awareness, new directions and transferable life skills.
A question I keep asking myself and others is: "What else can result from art projects, programmes and skills development for prisoners after they're released?"
Sustaining the benefits
I want the benefits of rehabilitation to be sustained and not wasted. When I give talks to community groups or individuals about the work we're doing with our colleagues at Corrections, they are often surprised at how much it costs to keep a prisoner in jail for a year. But then I tell them about the programmes, including those involving literacy, numeracy, parenting and Tikanga Māori, that have the potential to support the rehabilitation of prisoners. Included in this list are the arts.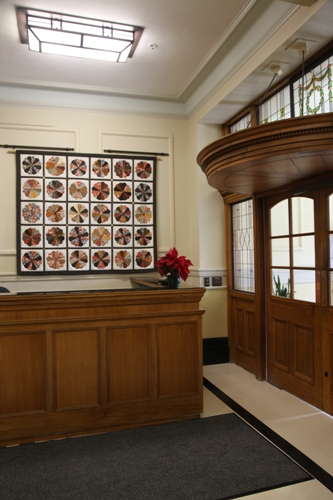 "Art! What does that do?" I ask, and then answer myself: "For those to whom the arts connect or speak, it provides a framework to set goals and develop skills associated with creativity never before realised."
About this time, I test the audience and ask: "How much are we saving the taxpayer if we can connect a prisoner on release to a community that supports and encourages their interest or skills in artmaking and they don't return to jail?"
Along with the buzz I get from hearing the audience call out the amount, I can see that many now understand the benefits to families, our economy and the community if we can collaborate with communities and keep a released prisoner from returning to jail.
This type of bridge building begins with allowing exhibitions of prisoner art to be held in places that matter to us. The price of crime to society, along with the cost of rehabilitation and positive interventions, should matter to all of us.
You'll hear more from me on this subject in 2013. It's where we need to be. This month's profile, Pablos offers new direction for former prisoner, is totally relevant to this topic.
Please contact me (E: richard.benge@artsaccess.org.nz T: 04 802 4349) if you have any questions or feedback on this column.