September: from the Executive Director
25 September 2012
By Richard Benge
This month I'm very pleased to introduce Jacqui Moyes, our new Prison Arts Advisor. Jacqui has had experience working in prisons as a facilitator and performer with Te Rakau Hua O Te Wao Tapu and as a programme provider. She has also been a Classification Advisor to the Office of the Film Censor.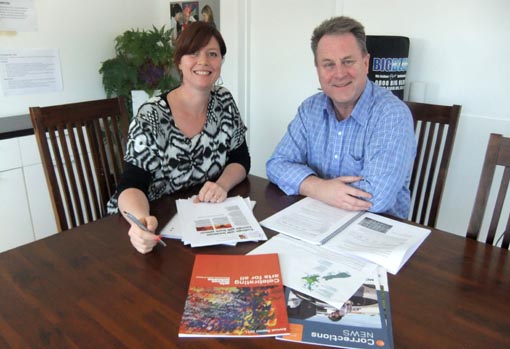 One of Jacqui's important tasks will be co-ordinating and assisting with the development of individual prison arts plans around the country. The aim of these plans is to guide the Department's management and delivery staff in providing meaningful arts and cultural programmes for prisoners and, where possible, connecting with community volunteers and organisations to support rehabilitation and reintegration.
Our aim is to support the delivery of art programmes in line with the Department's objectives while making the best use of and adding value to existing resources. Part of Arts Access Aotearoa's service to the Department is to provide advice and connections. Jacqui is available to discuss ideas and answer questions to help staff deliver arts programmes specific to the prison.
Wanting the same outcomes
We all want the same outcomes: i.e. rehabilitation and a reduction in re-offending. But each prison has its own set of circumstances and challenges. Please call Jacqui and introduce yourself if she doesn't get to you first. Her contact details are at the end of her introductory story.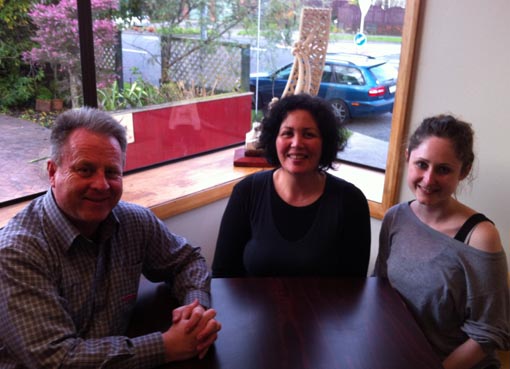 You'll remember that last month we had a visit from Scottish theatre director Christie O'Carroll, recipient of a Winston Churchill Memorial Trust Travelling Fellowship. In this issue of Prison Arts New Zealand, we feature a column from Christie discussing her impressions of her visit to several New Zealand prisons.
One of her most powerful observations, I think, is a main point of difference between New Zealand and overseas prisons. That's our bicultural kaupapa. Christie was deeply impressed by the tikanga Māori programmes and methods, and the positive results being achieved within the Maori Focus Units.
She observed that these units not only build a prisoners' self-worth through a knowledge and appreciation of culture; they also build an appreciation of a Māori perspective and their culture among Pākehā prisoners.
An increasingly multicultural society
In Scotland, there is no equivalent to the Treaty of Waitangi and no common ground for finding a place of understanding in an increasingly multicultural society with different religions and customs.
New Zealand prisons work to create greater self-esteem and rehabilitation through the provision of many different education programmes, including tikanga, arts and culture. We should never underestimate the head start and opportunities given to prisoners through our Māori providers, leaders and staff. These people build bridges to self-esteem that's essentially the New Zealand way – a vital building block to greater social harmony, wellbeing and prosperity.
After our visits to Arohata and Rimutaka Prisons, Christie and I called into Māori Treasures at Waiwhetu where we were privileged to be given a tour of this taonga by Lillian Owen-Hetet.