Pathway out of offending
25 June 2012
"Placing offenders at the centre of our effort and victims at the centre of our concerns … " It's a phrase in a Department of Corrections' publication that appeals to Alison Thom as both succinct and eloquent in summing up the focus of Rehabilitation and Reintegration Services.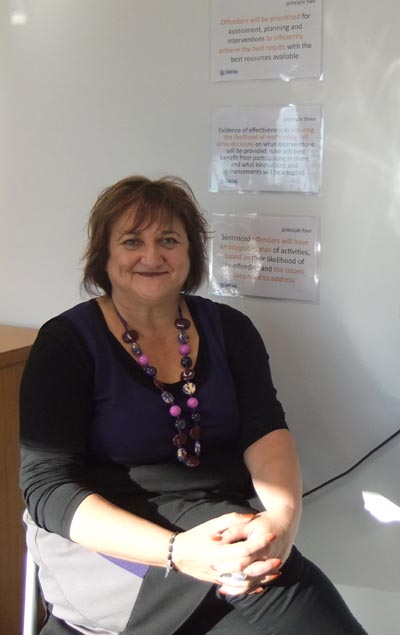 The General Manager of Rehabilitation and Reintegration Services, Alison Thom (Ngapuhi) talks about the importance of interventions, education and services to rehabilitate and move offenders to a constructive, crime-free lifestyle.
Explaining the term "reintegration", she says it describes the activities that support prisoners being reintegrated back with their families, their communities and workplaces. The four factors in successful reintegration are:
a positive family/whānau environment
employment
suitable housing
connections with the wider community and constructive activities.


Pinned to the wall around the whiteboard in Alison's office are the eight principles guiding her team, starting with "All interactions with offenders will be used as opportunities to support their pathway out of offending."
The Rehabilitation and Reintegration Services was established in January 2010, with Alison as its General Manager and a staff of one thousand.
"In the previous 20 years, the Department had developed a number of programmes aimed at rehabilitation. Many were very good and some were world-class," Alison explains. "Rehabilitation and Reintegration Services was set up to bring all these activities together so we could assess what we had, where the gaps were and how we could improve our services."
Bringing together its three service arms
The Department recently announced a proposal to bring together its three service arms: prisons, rehabilitation and probation. Alison says it will "unify efforts and create a cohesive organisation across the three areas".
Partnerships and the wider community are a vital part of the solution to stop recidivism, she says. "We can't do it on our own and we rely strongly on the contribution of our providers and volunteers."
She points to a story in a recent issue of Corrections News about the Nelson creative space Community Art Works, where a dozen offenders are currently serving their sentences. They either create work for the Christmas parade or other council-related projects, or work with the artists to help them complete their projects.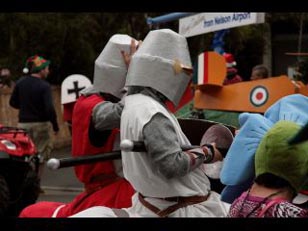 The Department recently provided a $1000 grant to towards the cost of art materials for Community Art Works – an organisation providing artistic opportunities to disabled people, disconnected youth and people who experience mental ill-health.
Alison also points to other partnerships involving the arts and creativity such as the Storybook Dads programme, a partnership between the Methodist Mission and Otago Corrections Facility. Or the partnership between the Northland Region Corrections Facility and Mairangi Arts Centre in Auckland.
Māori Focus Units use the arts as a therapeutic tool, she says, and cites Waikeria Prison, where music and theatre are used to heal. Traditional Māori arts and tikanga are an important part of the work being done to rehabilitate the men, along with contemporary arts.
The Department also has 4000 volunteers who deliver a range of activities. "It's about people wanting to give offenders the chance to lead a better life. I think it's fantastic and it provides an important connection between the prisoners and the community," she says.
"The volunteer quilting groups have been such a success and it's gratifying to see what these women achieve with the prisoners."
A continuum of interventions
Asked about the role of the arts in supporting rehabilitation, Alison says there is a "whole continuum of interventions that create change". Having a creative outlet can be a constructive part of some prisoners' rehabilitation.
"To stay away from crime and lead a well-rounded life, people need a range of skills. For some, reading and educational development are the things that will help them move forward. For others, it's employment while for others, it's a creative outlet."
However, there are research-based activities and programmes that are making a direct impact on reducing recidivism: for example, special treatment units and programmes, and the Drug Treatment Units.
"And thanks to a recent evaluation, we can now include employment and training programmes to this list. We've had outstanding results from these programmes."