JUSTICE AND THE ARTS: What makes a successful Arts in Corrections programme? How might we re-imagine systems of justice through the arts? These questions were explore at the Arts in Corrections Lower North Island hui, held in Wellington on 23 February 2023.
Regional Arts in Corrections networks
The prisons are located in four regions and Arts Access Aotearoa has established networks within three of these regions. The networks include Corrections staff and volunteers, Community Corrections staff, artists and writers, academics, and people in the wider community interested in arts and social justice.
Northern Region Network

Lower North Island Network

South Island Network.
For more information about the location of the prisons, regional offices, special treatment units and Community Corrections offices, visit the Department of Corrections website.
Neil Wallace is the Arts in Corrections Advisor, Arts Access Aotearoa. He works Monday to Thursday. For information, advice and opportunities, please contact Neil (T: 04 802 4349 E: aic@artsaccess.org.nz).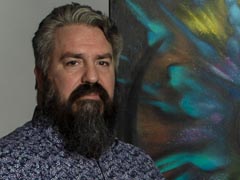 Neil Wallace: Neil is Arts In Corrections Advisor | Kaiārahi A Toi Ara Poutama, Arts Access Aotearoa (M: 027 263 6711 E: aic@artsaccess.org.nz). Neil works Monday to Thursday.