The February interview: theatre interpreting skills
10 February 2014
THE EDGE in Auckland is presenting a three-day theatre interpreting workshop from 22 to 24 February. Della Goswell and Alex Jones, interpreters from Auslan Stage Left in Melbourne, will be taking the workshop.
Q. Is this your first international workshop?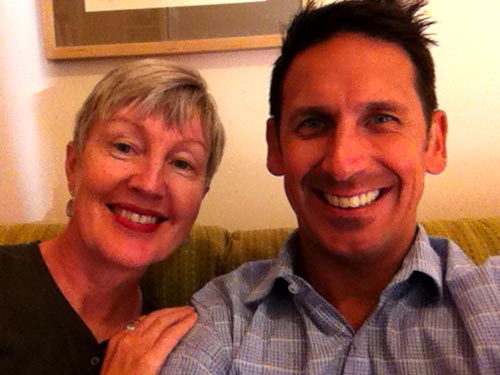 A. This is the first time Auslan Stage Left has held an international interpreter training workshop. Della has previously presented a number of workshops overseas about sign language interpreter training. Alex has also worked abroad as a drama teacher and facilitator for summer school programmes in the United States.
Q. What does the workshop cover?
A. It will be an introduction to the skills needed to interpret (and to support interpreters) working on live theatre productions, including musicals. Participants will be learning skills such as theatre translation processes, working in an interpreting team and with a NZSL consultant, the challenges of interpreting songs, and how to manage the stage environment.
Q. What's the demand for sign interpreted theatre in Australia?
A. Melbourne and Sydney are the two main cities where regular Auslan-interpreted theatre and musical productions are offered. However, other state capitals now have more interpreted shows: for example, Perth recently had an interpreted production of Shakespeare in the Park.
Interpreted theatre has been happening since the mid 1980s in Australia. The first production was in Sydney with an interpreted performance of Children of a Lesser God.
More recently, Auslan Stage Left is co-ordinating many of the major interpreted productions across the country. Target audiences include Deaf community members and their families, interpreters and sign language students.
Q. Is sign interpreted theatre growing internationally/ in Australasia?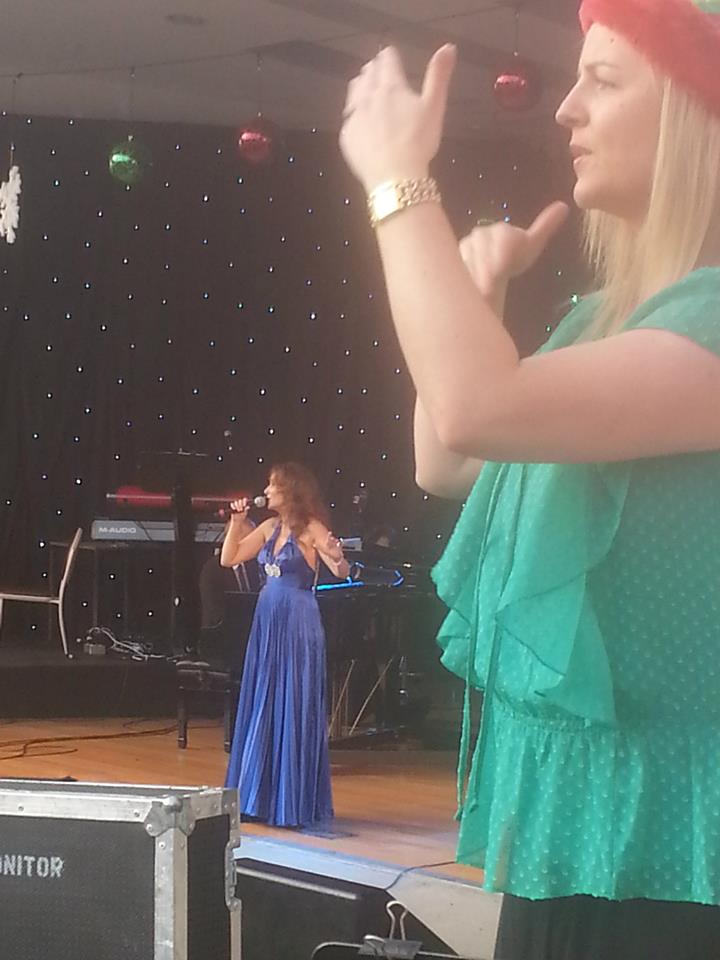 A. It's a small niche market here because the signing Deaf populations are small in Australia and New Zealand. However, this is developing in terms of the skills required and the scope of productions that are being made accessible. There's also a parallel access option now that captioning technology is provided in some theatres.
In comparison, there is a much larger Deaf population and stronger disability access legislation in the United States, so there's a solid market for interpreted theatre there. Some theatres have up to three interpreters for larger productions such as Phantom of the Opera and Cats.
Q. How do you balance running workshops and interpreting shows?
A. We wish we could do this for a living. Neither of us are fulltime performance interpreters: nobody in Australia is. The interpreted performance is only one night of a production run and is done for the love it rather than the remuneration.
We both have day jobs in related areas but have been involved in Auslan theatre interpreting for many years. Our first theatre performance together was in 1998 for Rent at the Theatre Royal in Sydney.
Twelve sign interpreters from Dunedin through to Whangarei, along with nine Deaf consultants, are attending the workshop. You can read more about Auslan Stage Left.