The Len Lye Centre opens

27 July 2015
The Len Lye Centre which opened on Saturday 25 July in New Plymouth, is a tribute to art, architecture and all the people who have worked over many years to secure its completion. Kinetic artist and filmmaker Len Lye entrusted his collection to the Len Lye Foundation over 30 years ago and now it has a purpose-built home. The accessible features embraced by the centre's designers are very good and were enjoyed by visitors using mobility scooters and wheel chairs on opening day. Accessible journey signage is presented in high contrast and at a low height. The Len Lye Centre is part of the Govett-Brewster Gallery which received the 2011 Arts Access Creative New Zealand Arts for All Award for a venue that has achieved in making their venue more accessible for disabled people. Not surprisingly the Len Lye Centre is the next stage in allowing all people access to exciting art.
Arts Access Awards 2015

2 July 2015
We celebrated
the outstanding achievements of artists, mentors and organisations
that have helped increase access to the arts over the last year. Hon Maggie Barry hosted the Arts Access Awards in the Banquet Hall in the Executive Wing at Parliament. And - we celebrated the 20th Anniversary of Arts Access Aotearoa! Thanks to everyone who has worked hard or supported us this far. Read about the night
here
Curt Tofteland visited New Zealand

1 June 2015
Curt L. Tofteland is the founder of Shakespeare Behind Bars, an internationally acclaimed personal transformation program which combines art, theatre,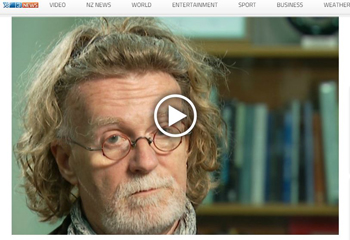 and the works of William Shakespeare to create Restorative Circles of Reconciliation in prisons.
During his two weeks in New Zealand, Curt discussed the difference creativity can make in people's lives. He spoke at public lectures and symposiums held in Auckland, Christchurch and Wellington in May 2015. See photos of his visit here
Recharge yourself Tonic Conference

20 May 2015
The Tonic Conference is known as one of New Zealand's most vibrant, best value events for the community sector.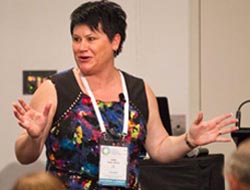 It addresses all the aspects of running a non-profit organisation including leadership, fundraising, marketing,
volunteer issues and everything in-between.
This year's conference will be held on Thursday 19 and Friday 20 November in Lower Hutt. For more details read more
here
Building the IT capacity of your not-for-profit
16 April 2015
TechSoup New Zealand has been providing donated software and hardware from companies such as Microsoft to eligible charitable organisations in New Zealand since 2008. Read more
Making the most of Facebook
2 April 2015
Imagine an audience of 2.4 million people. That's how many New Zealanders were on Facebook in 2014. How do you grab their attention? Or better yet, how do you get started on Facebook? Read more