Media Release
Arts Access Aotearoa
PĀNUI PĀPĀHO MEDIA RELEASE: Whau Pasifika
Whau Pasifika is excited to announce a unique cinematic experience at the upcoming Whau Pasifika Festival. As part of the 12-hour PolyFilms Marathon on 6 July 2023, the festival will feature audio-described screenings of the films "L0P@" and "Red, White & Brass", making the event accessible to Māori and Pasifika patrons who are blind or have low vision.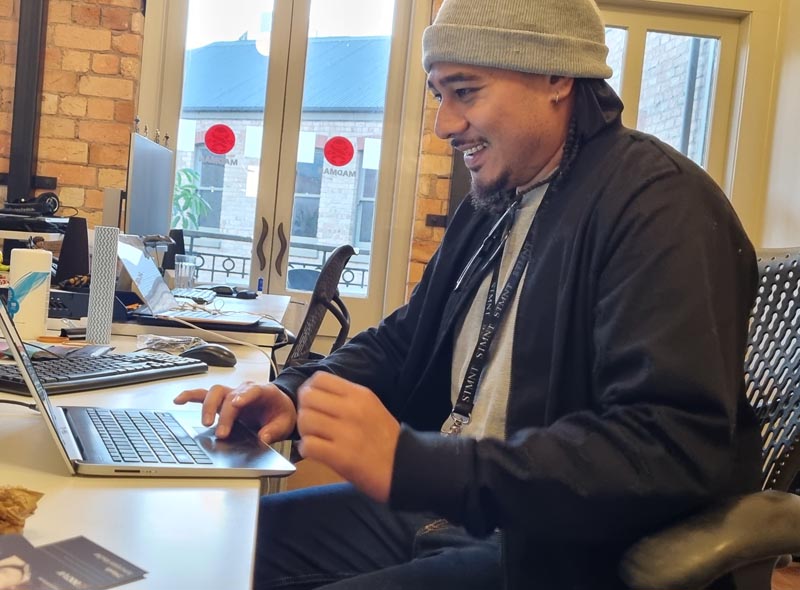 Audio description is a narration service that provides descriptions of a film's visual elements such as settings, costumes and non-verbal actions, allowing individuals with vision impairments to engage fully with the cinematic experience. This service is particularly significant for the Whau Pasifika Festival, as it marks the first time some vision-impaired people will have attended an inclusive screening of a film, in a cinema.
The audio descriptions for "L0P@" and "Red, White & Brass" will be performed by "L0P@" writer/director Kasi Valu, and actors Haanz Fa'avae-Jackson and Nicola Kawana.
The festival has a limited number of earpieces available for tangata kāpō (Blind and Low Vision individuals). Those requiring venue assistance or an earpiece should email connect@whaupasifika.nz.
This initiative is supported by Audio Described Aotearoa, and Whau Pasifika extends a heartfelt malo 'aupito to Piki Films, Madmen, Nua and Damon for making this possible.
Whau Pasifika is committed to creating an inclusive festival experience that celebrates the rich diversity of Pacific Island cultures. By offering audio described films, the festival aims to ensure that members of the tangata kāpō community can participate in and enjoy the event.
For more information about the Whau Pasifika Festival and the PolyFilms Marathon, visit the festival website.
About Whau Pasifika:
Whau Pasifika is a community organisation dedicated to celebrating Pacific Island peoples and culture in the Whau area of Tāmaki Makaurau, and throughout New Zealand. Through events like the Whau Pasifika Festival, Whau Pasifika aims to foster community, creativity and cultural understanding.
For more information contact:
Ina Patisolo, Director connect@whaupasifika.nz +64 27 270 2379