Access to our office
The office of Arts Access Aotearoa is on the third floor of Toi Pōneke Arts Centre at 61-63 Abel Smith St, Wellington.
There is a metered carpark behind the building, which may have parking. Wheelchair access is via a ramp to ground level and the reception area of Toi Pōneke. You can then take a lift or the stairs to the third floor, where we are situated.
There is an accessible toilet on the ground level. Please ask at the reception if you have any queries or you can call us on 04 802 4349.

View Larger Map

Embracing te ao Māori: Huia O'Sullivan, Executive Director, Ngā Rangatahi Toa, explains why it's important. Watch the video and read an interview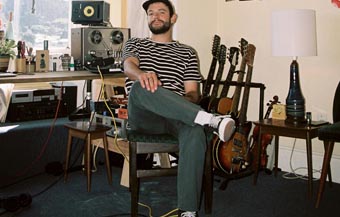 The Arts Access Podcast: Listen to the podcasts, produced by Sam Morgan for Arts Access Aotearoa.
One to watch: Writer and spoken-word poet Helen Vivienne Fletcher performs Stick-abled: video directed, shot and edited by Rajeev Mishra.
Connecting through music: This video was made by Lala Rolls of Island Productions Aotearoa for Arts Access Aotearoa and Chamber Music New Zealand.
Access for all: This video was made by Lala Rolls of Island Productions Aotearoa for Arts Access Aotearoa