News
Arts Access Aotearoa

Insights into the role of art tutors at King Street Artworks in Masterton, celebrating its 25th anniversary this year, have sparked an Arts Access Aotearoa project highlighting the role of art tutors and facilitators in creative spaces throughout New Zealand.
The project complements Arts Access Aotearoa's professional development programme for creative spaces, including the upcoming online conference on 1 and 2 November 2022.
Along with the case study, written by King St Artworks' Studio Manager Linda Tilyard, Arts Access Aotearoa is preparing short Q&A interviews with a number of art tutors or facilitators. These interviews will be posted online when they are completed.
Kate Hiatt, National Creative Spaces Advisor, Arts Access Aotearoa, says art tutors are vital in fostering skills and nurturing the wellbeing of artists.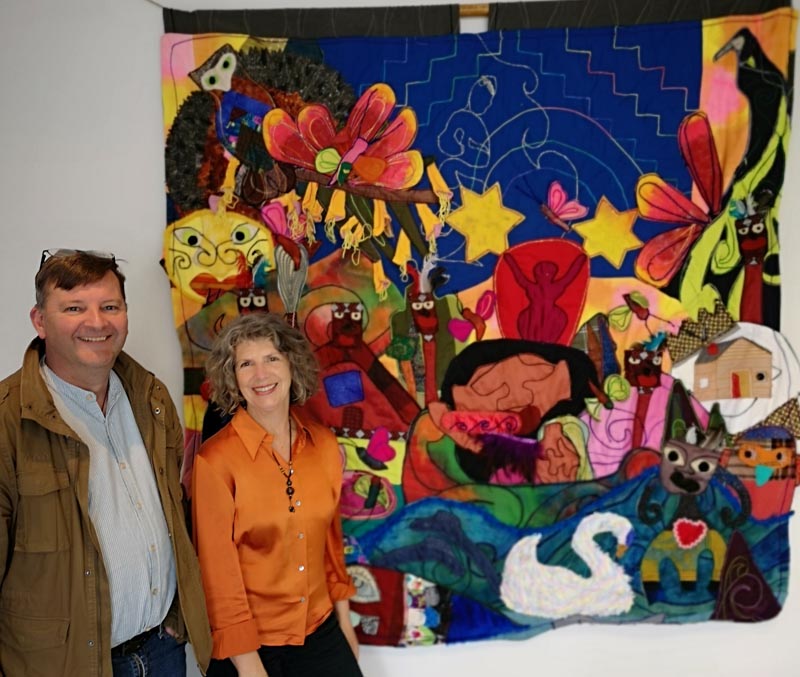 "Visiting creative spaces throughout the country is always a joy, and I'm often blown away by the deep knowledge and passion of the tutors," Kate says.
"A focus for Arts Access Aotearoa is building the capability of creative spaces around the country so they can thrive in the long-term. Professional development and peer-to-peer learning opportunities on topics such as leadership, governance, evaluation and best practice are integral to their growth.
"We hope this latest project aimed at profiling art tutors will provide a valuable resource."
Training, supporting and managing art tutors
In the King Street Artworks case study, Linda Tilyard answers ten questions about the creative space and how it finds, trains, supports and manages its art tutors; the skills and qualities they need; and how they have coped during the COVID-19 pandemic. Read Q & A: King Street Artworks and its art tutors
Between 40 and 50 people attend King Street Artworks each day. It has three tutors, all practising artists. Some have formal art qualifications while others are self-taught.
Some of the qualities and skills Linda looks for in any potential King Street Artworks tutor are an all-round basic understanding of art; people skills: a good personal self-awareness and self-evaluation system; the ability to multi-task; and a sense of humour.
"We tend to hire our staff for their ability to understand and communicate with people," Linda explains. "A candidate may have attended the most prestigious art schools and received the best grades but their ability to connect with our artists is the most important quality."
Induction days for training tutors
King Street Artworks trains its tutors at induction days, where new tutors get introduced to the artists.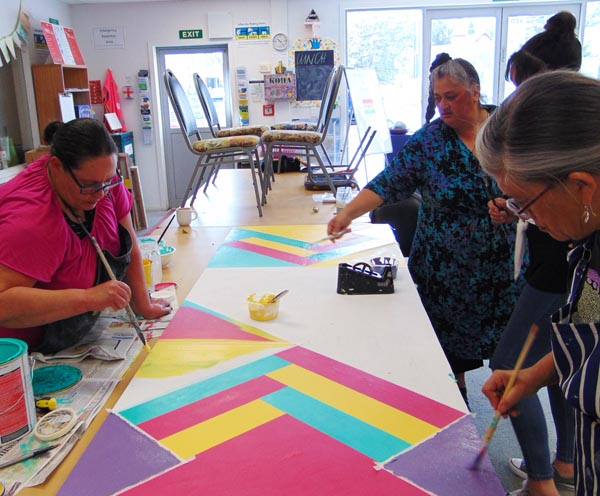 "We buddy them up with an experienced King Street Artworks tutor, giving them a chance to watch and learn from them," Linda says. "We gradually build up the responsibility and don't expect our new tutors to take on a large workload immediately.
"If we come across a possible tutor who ticks all the boxes in relation to people skills but they have limited experience in some areas of art, we can provide art training for them through art courses and workshops."
King Street Artworks is open six days a week, catering for people who use or have used mental health services, as well as their whānau, friends and the community.
Responding to government COVID-19 mandates
Linda says the staff at King Street Artworks have worked hard to retain as much normality as possible during COVID-19.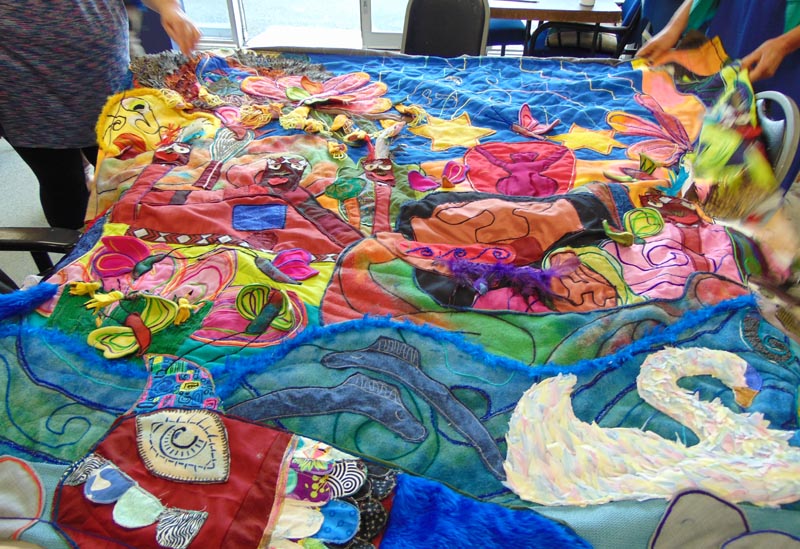 "We've kept things as straightforward as possible, responding to government mandates. We've worked really hard not to isolate people who haven't been able to follow the mandates.
"Like other creative spaces, inclusion is at the core of everything we do, so to exclude people goes against who we are. So we provided online support and art sessions, and when the mandates lifted we welcomed these people back.
"The rest has been practical stuff: social distancing, cleaning, and wearing masks. We had to limit numbers to ensure social distancing but that worked really well. Staff and our artists embraced it and booked their spaces ahead of time.
"We've had no community transmission here and I'm really proud of the way staff and artists have responded to the challenges. A lot of it's about good communication and respect for everyone, including people's privacy."