Blog
Arts Access Aotearoa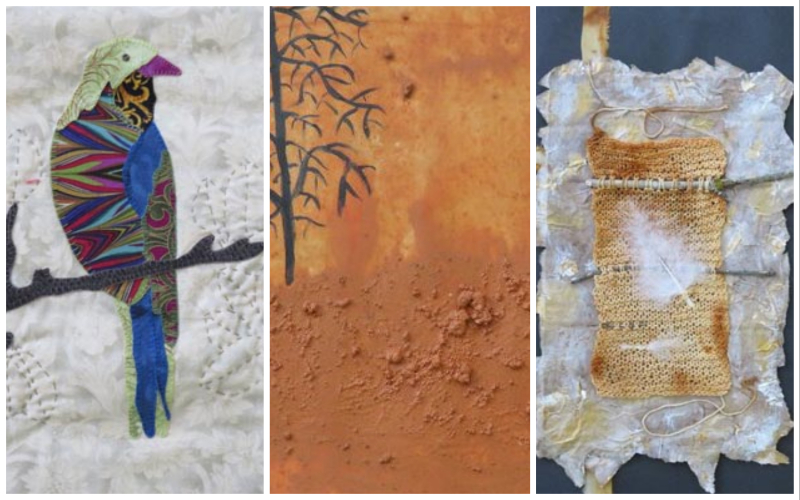 I am studying art through a distance-learning programme at The Learning Connexion and am aiming to achieve the NZ Diploma in Art & Creativity.
My artist name is Lena (not my real name) and I am in Auckland Region Women's Corrections Facility. I have been studying lots of different forms of arts and crafts most of my adult life. Last year, I achieved the NZ Certificate in Art & Creativity through The Learning Connexion. I enjoyed this course so much I was inspired to learn more, create more, and challenge my creative self more.
The Diploma course offers me the opportunity to explore different processes and makes me push my boundaries. I enjoy thinking outside the box and being resourceful when it comes to using what is around me. I was influenced by the symmetry between man-made and nature, and my art is all about seeing these two in a different way. My theme was "Rust it" and I have let it tell its own story.
This blog includes several photos of some of the art I've done using organic shapes and textile/tactile forms. One of my main desires is zero waste, reuse, recycle and repurpose.
Inspiration for this series of art came from everyday objects that are under our feet and never noticed, like the sewer and stormwater grates.
I used nature's elements like sunshine and rain, along with wet fabric, to create my rusty prints.
The prints became more intense in colour the longer I left them out in the sun. Rust is a very interesting and unpredictable medium to work with, and when you have limited resources at hand you get more creative. I found that interesting and unexpected things happened.
I used a mixture of cotton fabric, canvas and cardboard, and found objects like feathers, small pumice stones, fallen sticks and cotton yarn. I really enjoy creating with texture and tactile objects.