Blog
Arts Access Aotearoa
It's with a mix of sadness and excitement that after four and half years, I will be leaving my position as Arts in Corrections Advisor at Arts Access Aotearoa on 28 June. I've been offered a chance to focus on my art practice at the Tylee Cottage Artist Residency with the Sarjeant Gallery in Whanganui later this year.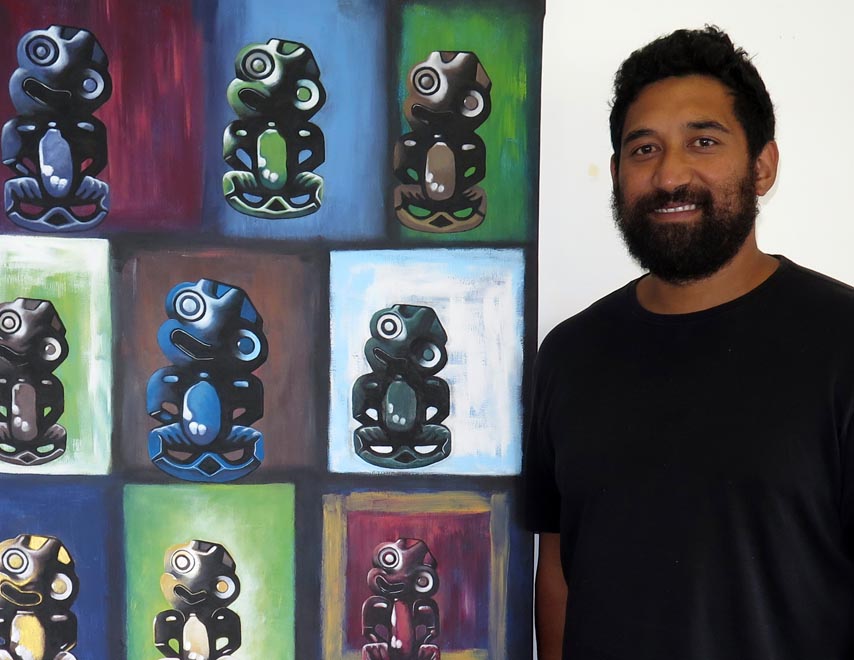 I've had a blast at Arts Access Aotearoa. I've especially enjoyed working with a wide range of people to develop and implement Arts in Corrections programmes. COVID-19 has heavily impacted the Arts in Corrections sector and lots of work has gone into sustaining and guiding the sector through a challenging time.
We are now at the exciting stage of supporting funding and policy initiatives being rolled out over the next three years to help the sector get back on track and thrive.
The Arts in Corrections Advisor role will suit someone who relishes the chance to lead people into the next era of Arts in Corrections in Aotearoa.
One of the highlights of my time at Arts Access Aotearoa has been the establishment of the four Ngā Toi Rangatira o Aotearoa Arts Access Fellowships, including the Arts in Corrections Artist Fellowship. Knowing that people are in the community making art with our help brings me lots of joy.
I leave behind a fantastic team and Arts in Corrections Network members, who have supported me over the years to be the best advisor I could be. I want to thank everyone from the Network for letting me share your stories and telling me what your dreams and aspirations are. I was welcomed so warmly to be part of your communities and your lives and I do not take that responsibility lightly. It's humbling and an honour.
A call for the new Arts in Corrections Advisor is out and if you are interested in advocating for the arts as a rehabilitative and healing tool for people in the justice system, I encourage you to apply. Applications close at 5pm 8 May 2023. For more information and to apply, visit this page.
Fa'afetai tele lava
Chris