Art therapy opens up new world to Spark Centre artist
6 March 2013
By Janelle Cheesman
"Art therapy opens up your eyes and your mind," says Dale Murcott, who participated in a ten-week art therapy programme at Spark Centre of Creative Development in Auckland aimed at people affected by strokes.
After a mild stroke in September 2011, Dale was recommended art therapy by a member of the Stroke Foundation of New Zealand. "I wasn't excited about the therapy side of it but I used to sketch when I was younger and thought it would be a good chance to get back into art."
Dale didn't anticipate how dramatically art therapy would change her life.
"You take home with you what you learn about art, and you start to see things differently as you integrate your skills and knowledge into different areas of your life," she explains.
Dale has developed her arts practice and taken part in exhibitions since joining the Spark Centre community. One of her artworks was selected for its 2012 exhibition where it was auctioned and sold.
"When I think about how little painting I've done, there's no way that I thought my work would be worthy of exhibiting and being sold," she says. "It was a real privilege and gave me so much confidence in my art."
Keen to experiment and explore ideas
Suzanne Vesty, Director of Spark Centre, says that Dale is always keen to experiment and explore ideas. "It's great to see someone new to making art connect so naturally with painting and drawing as a way to express herself.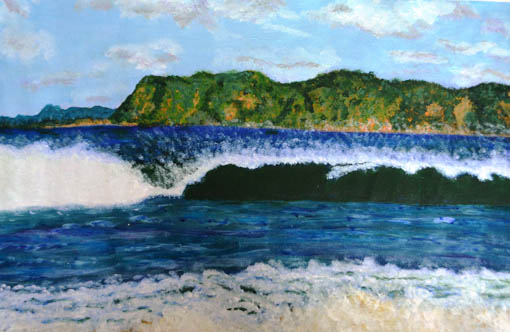 "The art therapy programme and Dale's ongoing participation in our art classes has been a valuable experience for her. We take delight in witnessing her continued growth, as a person and as an artist."
For Dale, art has become more than a hobby.
"Even though I haven't been physically affected by a stroke, it has affected me mentally. The whole Spark experience of finding art and painting again is like coming out of a huge tunnel. My confidence has improved and I have found enjoyment again. I am no longer in a tunnel. Art has introduced me to a whole new world."
Open studio classes
This year, Dale has continued attending Spark Centre's Thursday morning open studio classes. "I have been introduced to a few different artistic styles but I've found that painting gives me the most enjoyment."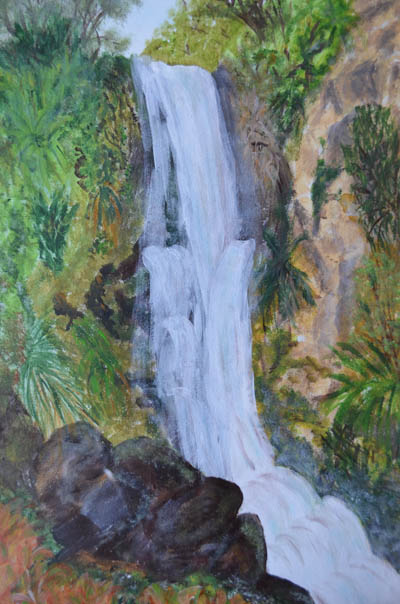 According to Stroke Foundation statistics, strokes are the leading cause of disability in adults. Each year approximately 9000 people in New Zealand will have a stroke and, on average, 24 New Zealanders have a stroke every day.
"I recommend art therapy to people affected by a stroke, even if they think they're not interested in art. Art is a whole different outlet that allows time just for yourself, and nobody else. It offers you a different perspective, and it is enlightening meeting and talking with other stroke-affected people."
At the moment, Dale is planning work for Spark Centre's end-of-year exhibition, as well as working through her art classes at an individual level.
"I am still finding my feet in art, so I try to learn as much as I can. Sometimes I'm blown away with what I can achieve with such little experience, and I strive for this reaction from myself and from others. Receiving praise and encouragement helps to build confidence."
Spark Centre is running another ten-week art therapy programme for stroke survivors in the second term of 2013. For more information visit Spark Centre's website or contact:
Suzanne Vesty
Director, Spark Centre of Creative Development
T: 09 845 5361 E: suzanne@sparkcentre.org.nz