Art as a bridge to further learning
5 December 2012
By Chris Barrand, artist and art tutor, Rimutaka Prison
Does access to art programmes have value for prisoners taking part in them? Can art-making be an effective tool to support their rehabilitation?
I've been delivering art programmes at Rimutaka Prison for the Department of Corrections for seven years, as well as working in the creative space sector at Pablos Art Studios and, more recently, working with youth in Cannons Creek in Porirua.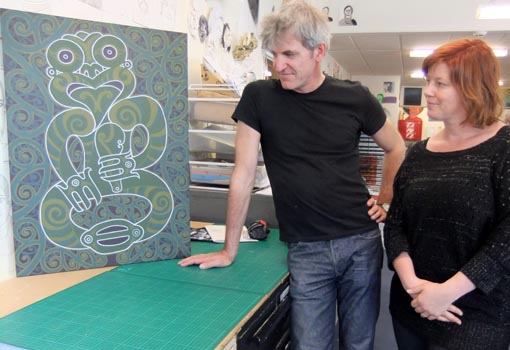 Facilitating environments where people can connect to their art is at the core of my work, often working with people who have become marginalised in their communities. Art-making is the initial reason for connecting to a creative community but the by-products of the creative process interest me more than the actual finished product.
Correctional facilities are by nature prescriptive environments. They operate on a series of rules and rely on a strict routine that manages prisoners. Within this environment ,there have always been opportunities for prisoners to engage in creative activities, either self-directed or led by the tutor.
Art-making "on the wing"
There's a long tradition of art-making "on the wing": i.e. prisoners, with or without access to art programmes, who make art for other prisoners to send out to family. They use materials as diverse as soap and matchsticks, and create beautifully rendered drawings of family and friends. These "wing" artists have always been held in high regard for their special ability to create artworks that enable something positive and unique to be sent out of the prison environment.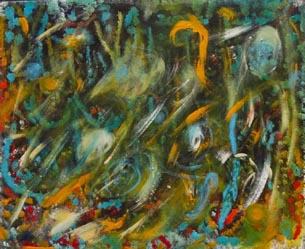 Art programmes create an inclusive space where prior art experience is not necessary. The challenge lies in the ability of the tutor to connect participants to a framework where they can explore creativity without letting any preconceptions about "good" or "bad" art hamper their journey.
The size of my classes vary but generally, there are between eight and 12 men in each class. They are all connected with what they're doing and over time, we build up a wonderful environment where we get some great feedback in the critique sessions.
I'm always struck by the men's honesty and willingness to engage with art-making and with the group. They are very respectful of the space and of each other's achievements.
Overcoming negative experiences
Many of the men I work with have had negative experiences of formal learning environments at school and in the workplace, creating blocks to further learning. Art programmes in prisons offer an informal learning environment where learning happens through the process of art-making.
It is the process, not the product, which is the fertile area for the men. The artistic process is often challenging and requires dedication and patience in the accumulation of new skills. What are these skills and do they form a bridge to more conventional learning?
Becoming relaxed in a group setting is the prerequisite for fostering commitment and motivation to achieve. Humour is also a tool that creates empathy, expressed through engagement with other prisoners in the group.
Self-reflecting on the art-making process
This can result in better interaction with other people outside of the art programme. As prisoners experience and understand their own self-development, they become aware of an improved and healthier self-identity. This is triggered by the ability to self-reflect on the art-making process and share those reflections with the group. This critical self-reflection enables decision-making and problem-solving – specific skills that empower individuals to feel in control and stimulate an engagement with learning.
I have always thought art has the potential to support the process of rehabilitation. Art programmes create a safe, empowering environment where offenders can explore new ways to learn in an informal setting.
These are transition spaces and very few of the prisoners will become full-time artists. But that should never be the measure of the effectiveness of the programme. The measure should focus more on prisoners using art programmes as a bridge to further learning and self-development.