Artist shares skills with local community
27 January 2012
Wairarapa artist and art tutor Harry Watson can't remember a time in his life when he wasn't working at his art.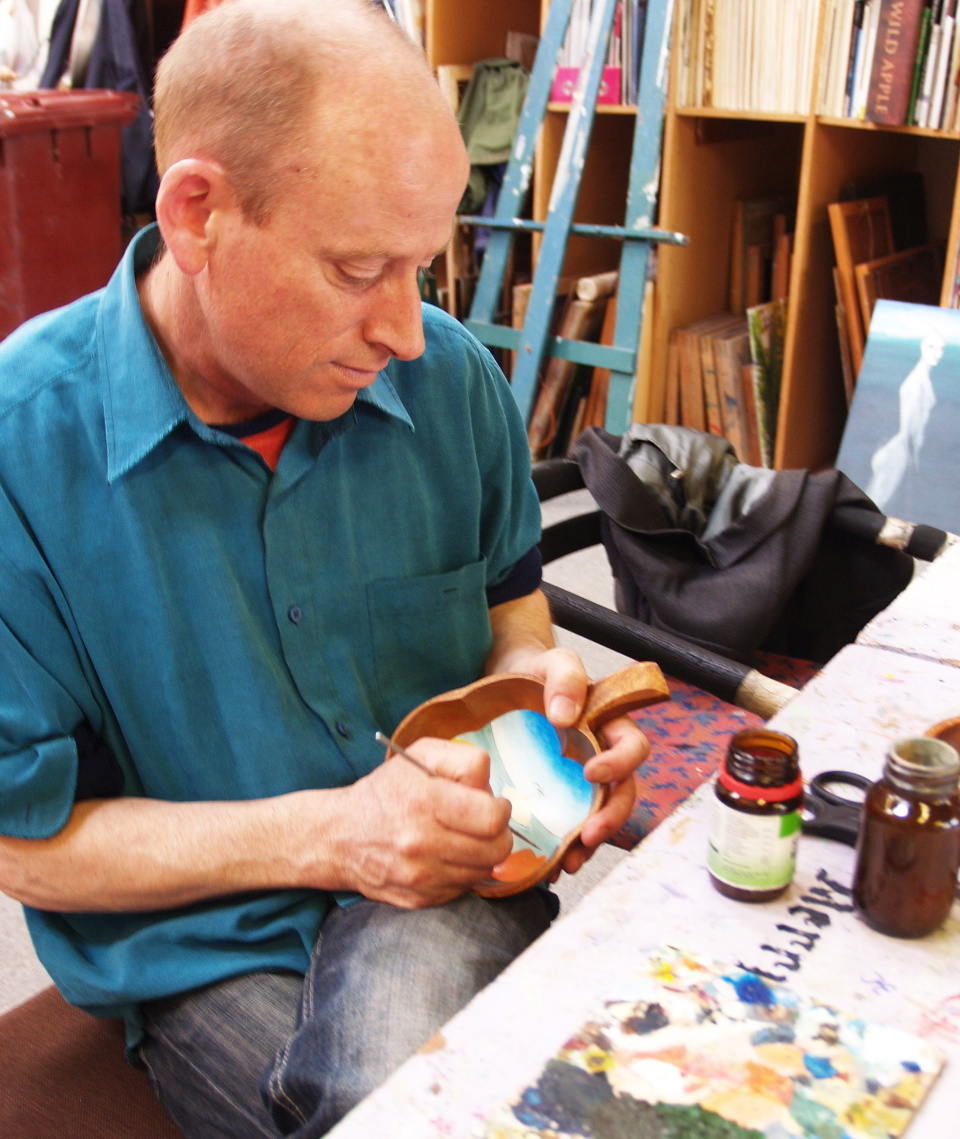 However, he does remember what first inspired him to carve. It was the sculptures that reside in Europe's medieval churches. Unable to acquire an ancient statue, Harry set about creating one of his own. He taught himself how to carve and scrimshaw – skills he has used to create many of his artworks – and began developing his very own sculptured angels.
Ever since his angels "flew out into the public arena", Harry has been using these techniques to explore his creativity.
The multi-skilled Harry divides his time between his own art and tutoring at King Street Artworks, a creative space in Masterton. "But there is never enough time to do everything I want to," he says.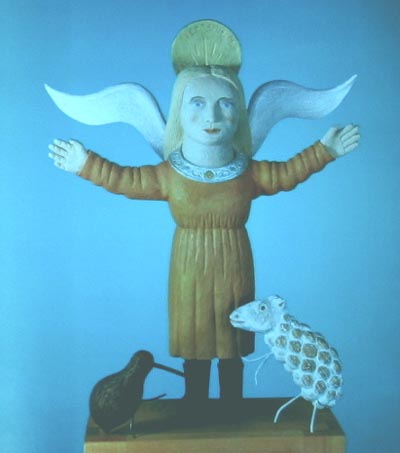 Lucky, then, that he has "one hundred angels on his side".
Birds, questions of home, turbulent periods in history and deep imaginings are threads that are woven into Harry's work. Many of his artworks use carvings and images of birds to explore the impact of New Zealand's history on today's world. He describes the mysterious "Shag Island", which often appears in his paintings, as the kind of place that everyone wants to explore –"a place where you can stand and see those events that came before you".
As one of several skilled tutors at King Street Artwork, Harry provides guidance to those who seek to develop their skills during daily workshops. He helps the artists prepare for exhibitions in the onsite gallery and in other galleries, and often accompanies groups on trips.
An open space for the community
He is quick to emphasise, however, that King Street Artworks cannot be defined as an educational facility. "It is not just a studio, not just for lessons. It is an open space for the whole community."
This open space was established in the mid 1990s. King Street Artworks, which is funded by the Wairarapa District Health Board, charitable trusts and other community funding agencies, provides a supportive place for people who access, or have accessed, mental health services. It is open to their friends and family members, and also welcomes members of the wider community.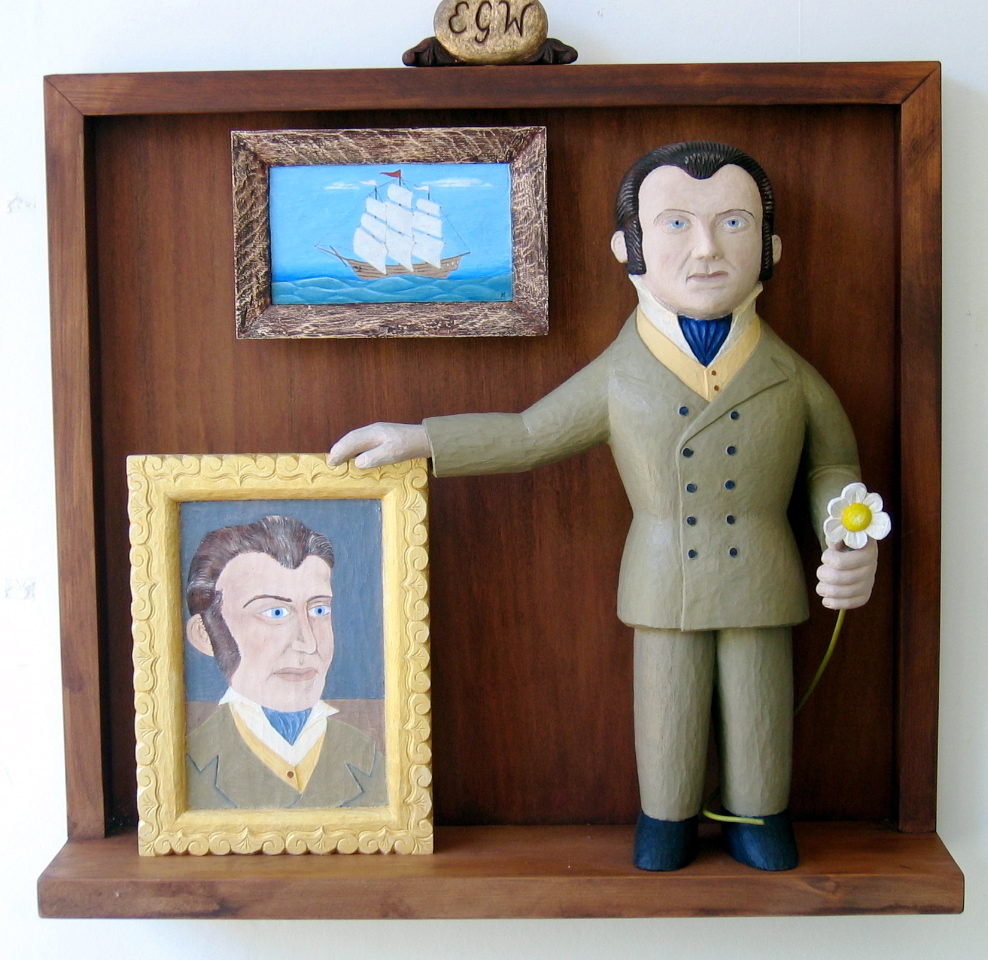 King Street Artworks aims to remove the stigma surrounding mental illness and promote inclusion through its open door policy. Approximately 40 people visit the space on an average day to practise the range of artforms on offer, including weaving, sewing, carving, pottery and painting. Materials, books, professional tutors and a gallery are all provided onsite.
Those who visit the space find their creativity encouraged through the skills and experience of a professional art tutor, along with the fellowship of the other artists.
Strong bonds
Harry, who has been at the Masterton creative space since its very early days, speaks of the strong bonds that have developed at the creative space over the years.
"I work with people who have been coming here for the entire 14 years – my friends," he says.
The open door policy has encouraged many people to venture into the space. They return, Harry explains, because of the non-judgemental atmosphere and the rules of respect.
Aratoi Wairarapa Museum of Art and History has a retrospective exhibition of Harry's paintings and carvings called That was then. this is now, on until 26 February.
Harry notes that he feels disconnected from his earlier creations but explains that they inspire him to continue. "That earlier work was good practice. But now, I want to make the best work I've ever done."