Te Putanga Toi Arts Access Awards celebrate diversity and the arts
1 August 2018
A dancer challenging perceptions about who can dance, a festival building new audiences in the disabled and Deaf communities, a partnership project providing creativity and connections for alienated youth, a creative space in Christchurch providing a pathway to mental health and wellbeing, and leadership in delivering arts programmes in prisons were recognised tonight at Te Putanga Toi Arts Access Awards 2018, presented in Parliament by Arts Access Aotearoa.
Te Putanga Toi Arts Access Awards 2018 were hosted by Hon Carmel Sepuloni, Minister for Disability Issues, in the Banquet Hall of Parliament. This year's Arts Access Accolade was presented to Beth Hill, programme leader for arts, self-directed learning and living skills at Northland Regional Corrections Facility, by Arts Access Aotearoa Kaumatua Bill Kaua. It recognises Beth's support for Arts Access Aotearoa's work in providing access to the arts for prisoners.
Unlike the other award recipients, selected by a judging panel, the Arts Access Accolade is chosen by Arts Access Aotearoa's staff and board. Executive Director Richard Benge says that without Beth consistently pushing boundaries to ensure access to the arts at Northland Region Corrections Facility, Arts Access Aotearoa would not have developed its Arts in Corrections programme to the quality it is today.
"Beth has been courageous in her collaborations with Arts Access Aotearoa and has taken many leaps of faith to make our projects succeed beyond what we thought was possible for the performing arts and for the provision of access to the arts in a prison environment," he said.
The recipients
The seven other recipients are:
The annual Te Putanga Toi Arts Access Awards are the key national awards in New Zealand celebrating the achievements of individuals and organisations providing opportunities for people with limited access to engage with the arts as artists and audience members. They also recognise the achievements of an artist with a disability, sensory impairment or lived experience of mental illness.
Richard Benge, Executive Director of Arts Access Aotearoa, said that one in four people in New Zealand – more than one million – live with a disability or impairment.
"That's a lot of people, who all have the right to enjoy the arts as artists, participants, audience members and gallery visitors," he said. "Tonight, we celebrate the achievements and contributions of people and communities who make Aotearoa New Zealand a rich, diverse and creative country."
Highly Commended certificates
Highly Commended certificates were also presented in several of the award categories. These were:
Touch Compass, Auckland, Arts Access Holdsworth Creative Space Award 2018, for its pioneering role in integrated dance and challenging people's perception of what dance is and who can do it.
Raukatauri Music Therapy Centre, Auckland, Arts Access Holdsworth Creative Space Award 2018, for the impact of its music therapy programmes and outreach partnerships.
Jade Morgan, Dunedin. Arts Access Corrections Māui Tikitiki a Taranga Award 2018, for his use of martial arts and tikanga at Otago Corrections Facility to inspire positive change, and for offering education opportunities to released prisoners at Otago Polytechnic where he works as a lecturer.
George Massingham, Hawkes Bay, Arts Access Corrections Māui Tikitiki a Taranga Award 2018, for his leadership in enabling tikanga-based arts and cultural programmes to flourish at Hawkes Bay Regional Prison.
Write Where You Are, NZ Festival, Rimutaka and Arohata Prisons, Wellington, Arts Access Community Partnership Award 2018, for a partnership that delivered a safe, valuable experience with many positive outcomes for all involved, in particular for the men and women in prison.
Royal New Zealand Ballet, Wellington, Creative New Zealand Arts For All Award 2018, for its programme of accessible events making ballet accessible to people who might not otherwise get the chance to experience it.
Suzanne Cowan, Auckland, Arts Access PAK'nSAVE Artistic Achievement Award 2018, for a professional dance career spanning 19 years as a dancer, choreographer, teacher and academic, becoming the first contemporary dancer with a disability in New Zealand to gain a PhD in dance.
Jacob Dombroski, Wellington, Arts Access PAK'nSAVE Artistic Achievement Award 2018, for his talent and commitment to his craft, and wowing audiences with his solo work Big J Stylez.
Bundy Waitai and Arrin Clark, Northland, Arts Access Corrections Whai Tikanga Awards 2018, for their cultural programmes at Northland Region Corrections Facility that empower prisoners to reconnect with their culture, gain a sense of identity and make positive change.


You can read more about the individuals, groups, organisations, partners and projects.
MEDIA HIGHLIGHTS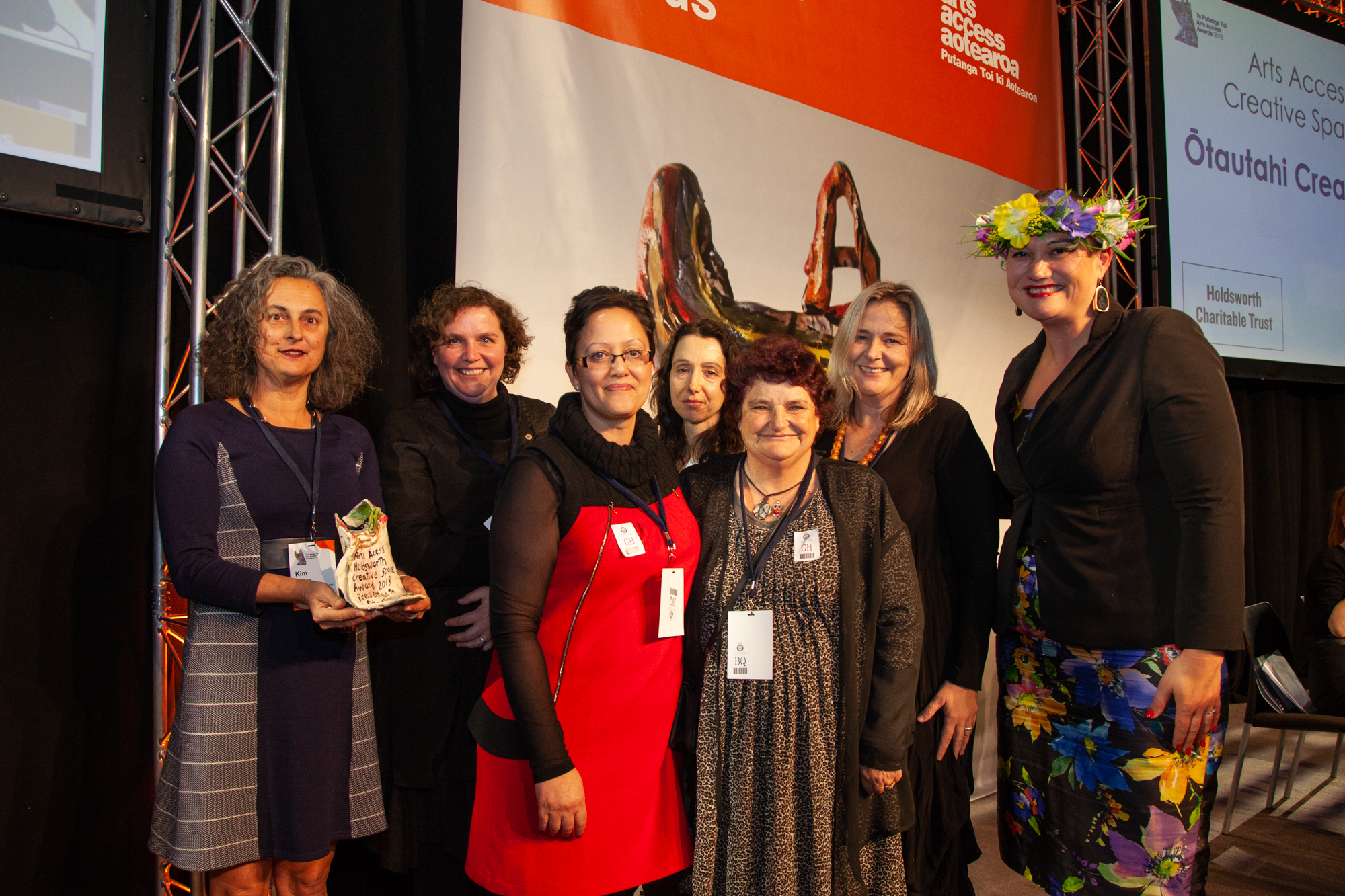 Arts Access Holdsworth Creative Space Award
Nine to Noon, RNZ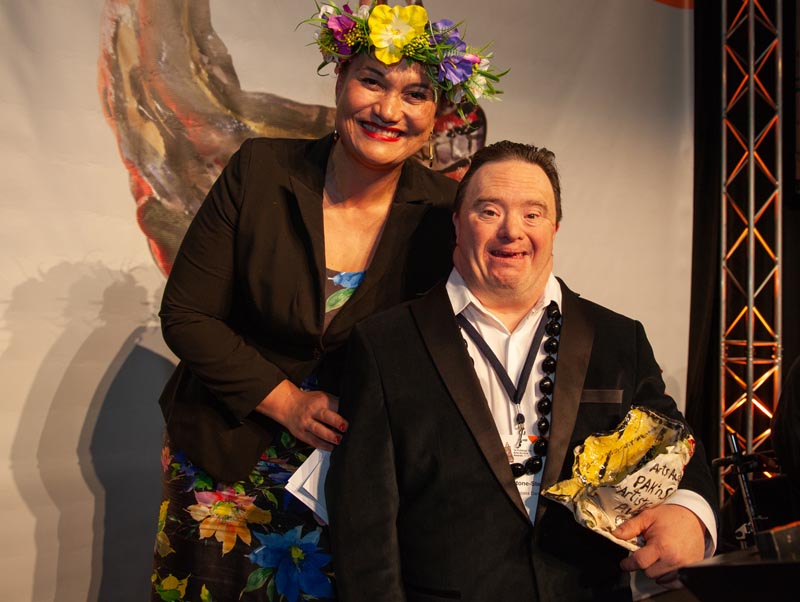 Arts Access PAK'nSAVE Artistic Achievement Award
Who can be a dancer? Re News NZ
Dancing towards an accessible future, RNZ's Nine to Noon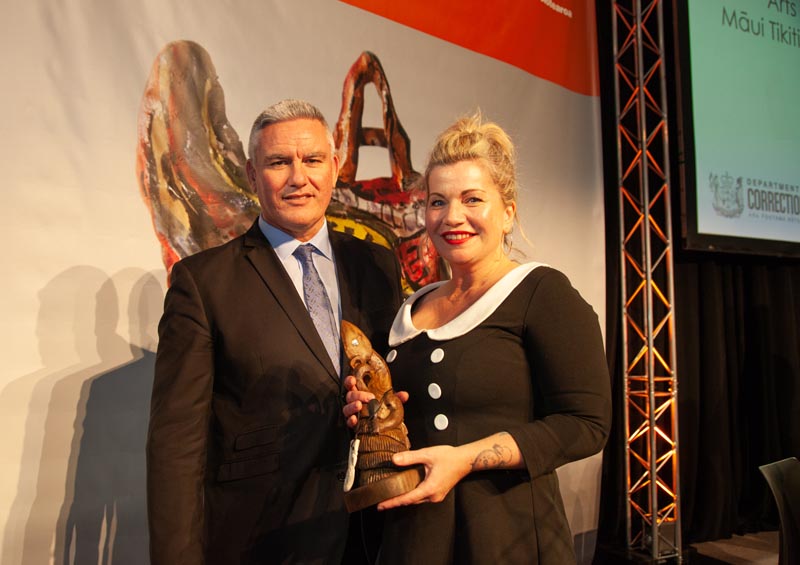 Arts Access Corrections Māui Tikitiki a Taranga Award

Growing arts in Northland's men's prison, Nine to Noon, RNZ
Northland wins two awards, Northland Age
Unlocking potential, Otago Daily Times

Arts Access Te Auaha Community Partnership Award
Standing Room Only, RNZ
New Zealand Herald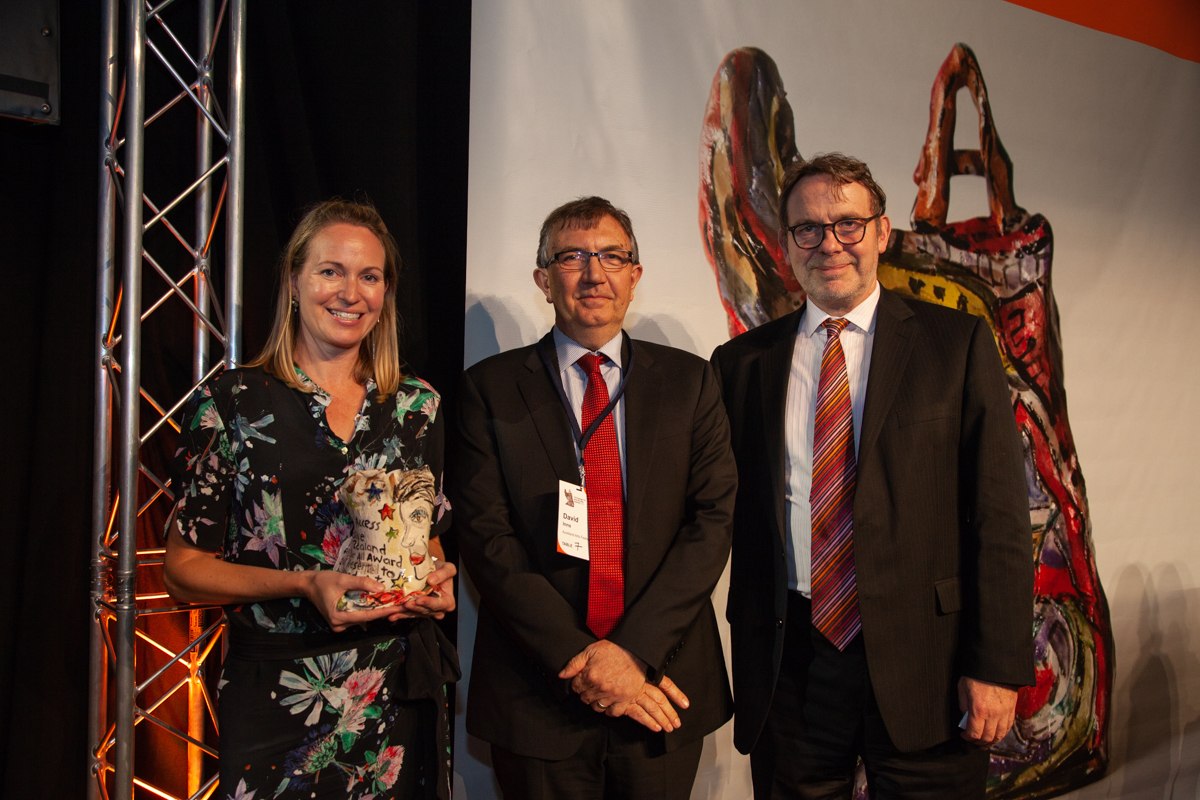 Arts Access Creative New Zealand Arts For All Award
Rodney Times

Arts Access Corrections Whai Tikanga Award 2018
TV3's The Project
Hawkes Bay Today