Arts in Corrections international links
This page has links to international organisations, blogs and articles about Arts in Corrections projects and programmes.
Australia
Support for indigenous artists
The Torch in Victoria, Australia provides an avenue for change by embracing its programme participants as artists rather than offenders. It supports indigenous offenders and ex-offenders through art, cultural and arts vocational programmes. Its aim is to reduce the rate of re-offending by encouraging the exploration of identity and culture through art programmes to define new pathways on release. Read more
United States
Art therapy in US prisons
While COVID-19 has had a devastating impact throughout the world, prisoners have been especially affected with over-isolation because many regular programmes have been put on hold. An article looks at how art therapists with the Florida Department of Corrections developed strategies to continue providing arts therapy services, including art-based workbooks and written correspondence. Three case vignettes and overall programme feedback illustrate the participants' experiences and responses to the programmatic adjustments.
Download the article (pdf 2172 KB)
Arts instead of a jail sentence
Project Reset, a new programme in New York City, allows people who are arrested for low-level offences such as fare beating, painting graffiti, shoplifting and trespassing to avoid prosecution and incarceration by taking a two-hour art course at the Brooklyn Museum. A pilot of the programme showed a reduction in recidivism and an improved view of criminal justice agencies among participants. Read more
Shakespeare Behind Bars
The Shakespeare Behind Bars programme works with incarcerated, post-incarcerated and at-risk communities, supporting participants to develop life skills for their successful integration into society. Read more about its founder Curt Tofteland and visit its website
Rehabilitation Through the Arts
This artistic community uses the arts as a tool to support the emotional, social and cognitive skills that prisoners need for successful reintegration into the community. Read more
Prison Arts Coalition

The Prison Arts Coalition was set up in 2008 to serve as an independent space and national network. It provides information, resources and partnership opportunities in the American Arts in Corrections sector. Read more
Canada
Supporting women on release
Women leaving Canadian prisons are frequently isolated from caring supports. They often struggle to form trusting relationships and are stigmatised by society. Combined with the stress of things like poverty, low self-esteem and minimal education, they are vulnerable to returning to old lifestyles. CJI's Stride programmes help women in prison build informal networks of support that assist them as they reintegrate back to the community. They also prepare the community to receive them safely and supportively. For more
World-renowned violinist performs at maximum-security prison
Over his 50-year career, classical violinist Gidon Kremer has performed with some of the world's most prestigious orchestras, conductors and concert halls. But in January 2020, he played his 379-year-old Amati violin for the first time for around 100 prisoners in the Pacific Institution in British Columbia, Canada. "I have to say that in some ways they were more attentive or more enthusiastic compared to some concert audiences," Kremer said. "I'm happy to have been here." Read more
Germany
Uta Plate, theatre director
Uta Plate lives in Germany where she studied Cultural education. In 1996, Uta founded the 'theatre in prison' project, in cooperation with the Ministry of Justice in a juvenile prison in Thuringia. Since then Uta has been involved in many theatre projects and workshops involving youth in detention, imprisoned people as well as asylum-seekers. Read more about Uta Plate and the theatre workshop at Arohata Prison
United Kingdom
Role of mentoring in criminal justice system
The arts, rehabilitation or both? This Howard Journal of Crime and Justice study (2020) outlines the experiences and the benefits of mentoring artists in prison and beyond. Mentoring within the criminal justice system plays an important role in rehabilitative and desistance processes. This study discloses the narratives of eleven trained arts mentors who support ex-offenders in continuing their artistic engagement. Findings show a number of benefits and challenges for those who mentor ex-offenders. Reasons for becoming a mentor, limitations and constraints, and mentee-focused factors are discussed. Read the study
Michael Crowley, writer
Michael Crowley, writer and youth justice worker, is convinced about the value of creative writing as a tool supporting rehabilitation. His handbook, Behind The Lines, is the product of his work with offenders and people at risk, in prison and in the community. It is based on his extensive experience of using creative writing to change and improve thinking and behaviour, and to prevent crime. Read more and visit his website
Clean Break theatre company
Clean Break was set up in 1979 by two women prisoners who believed that theatre could bring the hidden stories of imprisoned women to a wider audience. Still the only women's theatre company of its kind, Clean Break provides theatre-base education and training programmes. Read more
Irene Taylor Trust
Founded in 1995, the Irene Taylor Trust in London aims to "deliver innovative music projects enhancing the rehabilitation and education of prisoners and in doing so enable their reintegration into the community". Read more
Inside Stories a BBC Sunday Feature
Irish writer, television director and teacher Carlo Gebler has spent nearly three decades in the Northern Ireland prison system, teaching creative writing to prisoners. As many of the prisoners Carlo has worked with in their cells would testify, he's spent a long time inside. On the BBC Sunday Feature, he talks about the role of arts and education in rehabilitation and whether his work made any lasting difference to those he taught. Listen to Inside Stories
Arts as a springboard for positive change
The National Criminal Justice Arts Alliance in the UK aims is to ensure the arts are used within the criminal justice system as a springboard for positive change. Dora Dixon, its Communications and Membership Officer, blogs that arts organisations have worked quietly behind prison walls for decades but recent government endorsement and high-profile partnerships are helping them gain some recognition. Read more
A challenging but manageable journey
UK's Geese Theatre Company facilitates workshops and staff training in prisons, secure mental health settings and in other criminal justice and social welfare contexts. A five-day theatre project with male prisoners at risk of self-harm or suicide focusses on connecting with others, letting go of negative beliefs, goal-setting and developing new skills. Read the article
Why there should be more art in prisons
"So, if this has worked so well for us, then why aren't we able to do more of it?" asked a man in a Scottish prison after a successful week-long drama residency culminating in a performance. Jess Thorpe, a lecturer in the Arts in Justice at the Royal Conservatoire of Scotland, writes about the value of the arts as a rehabilitative and healing tool. Read the article
How to: running arts projects in prisons
Running arts projects in prisons is some of the most rewarding and powerful work Dan Boyden, Director of The Change Collective in the UK, does. "It's transformative for them and for me, but it's not easy, and starting out in the sector can be daunting." Dan offers some tips for artists and arts practitioners on how to start out. Read more
Arts in probation and reintegration
Dr Selina Busby, Principal Lecturer in Community Performance and Applied Theatre at the University of London, works in prison settings and with young people in the UK and internationally. In April 2018, she spoke at a meeting of the Arts in Corrections Northern Region Network, organised by the Critical Research Unit in Applied Theatre at the University of Auckland and by Arts Access Aotearoa. Read more about Dr Selina Busby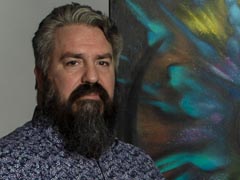 Neil Wallace: Neil is Arts In Corrections Advisor | Kaiārahi A Toi Ara Poutama, Arts Access Aotearoa (M: 027 263 6711 E: aic@artsaccess.org.nz). Neil works Monday to Thursday.