Case study: Artists Alliance and the art market
8 April 2013
Don't over-price the work because that inhibits sales. On the other hand, don't sell it too cheaply. If the work is being sold through a creative space, then the key question to ask is: Who is your buyer and what have they paid before?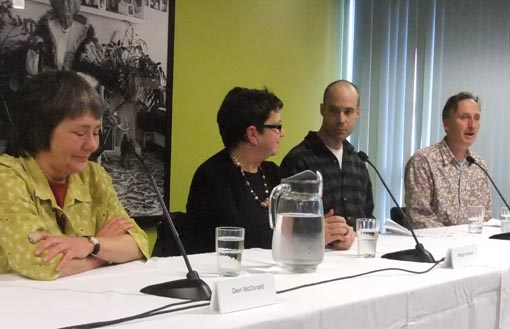 "The professional art world is big and complex. The media, collectors, art writers and curators all have a different focus of interest in an artist. It's up to the artist or their advisor to recognise that, and learn how to make all of those relationships work," says Maggie Gresson, Executive Director of Artists Alliance and a board member of Toi Ora Live Art Trust.
In this case study, Maggie talks about creative space artists; how to market and price their work; and what resources Artists Alliance can provide.
Download
Case study: Artists Alliance and the art market [PDF]
Case study: Artists Alliance and the art market [Word]