Case study: Sandz Studio and nurturing artists
9 April 2013
When artists begin at Sandz Studio in Hamilton, the tutors leave them to do what they want for the first month or so. Lorraine Pemberton, Team Leader at Sandz Studio and Gallery in Hamilton and also a practising artist, says this enables the tutors to assess what they're doing and see what their skills are, what they excel in and what areas they need guidance in.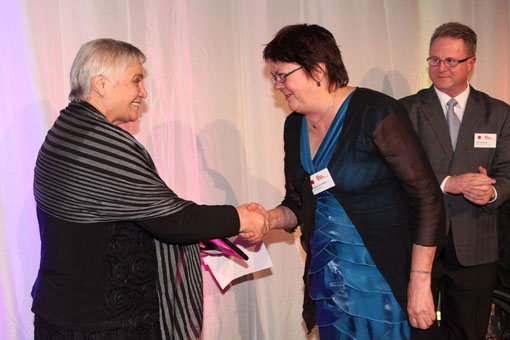 "Our main purpose is to ensure disabled people have access to art, quality materials, tuition and exhibition space," Lorraine says. "Artists from the community are also welcome to attend and the gallery is available for hire."
In this case study, Lorraine talks about supporting and nurturing the artists who attend Sandz Studio and Gallery. "We foster individual voices by treating every artist as an individual. Artistically, they all work at their own level, and we support them to produce artwork they can call their own – not something that the staff has done for them.
"They're also interested in different things. We give our artists the materials, skills and guidance but they make their own choices about what they create."
Download
Case study: Sandz Studio and nurturing artists
Case study: Sandz Studio and nurturing artists