Media Release
Arts Access Aotearoa
Catherine Chappell awarded in Queen's Birthday Honours List.
PĀNUI PĀPĀHO MEDIA RELEASE: Touch Compass
5 June 2018
Catherine Chappell, Artistic Director and founder of Touch Compass. New Zealand's leading inclusive arts company, has been awarded the New Zealand Order of Merit for her work in contemporary dance in the Queen's Birthday Honours list.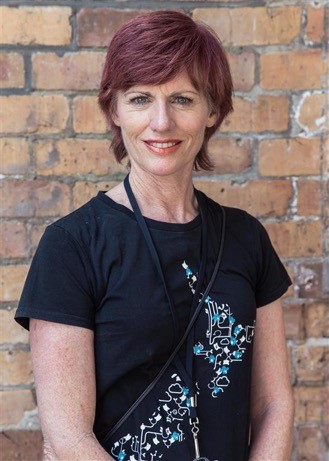 Catherine, who is known for her pioneering work in inclusive dance and contact improvisation, founded the company in 1997 after being invited to choreograph for the Healing Arts Trust.
She then trained with the infamous Alito Alessi in Oregon. After attending an all-wheels workshop in New York, where participants were either on roller blades or in wheelchairs, Catherine returned to Aotearoa New Zealand to start her own integrated classes.
In her twenty years as Artistic Director, the company has grown from a back office in Catherine's own home to being a well-established arts organisation recognised by Creative New Zealand as a leader in the arts and culture sector through Toi Uru Kahikatea (Arts Development investment programme).
The company continues to challenge people's perceptions of what art is and who can do it, breaking barriers for performers, participants and audience members with and without disabilities.
Principal Dancer Rodney Bell often talks of Catherine visiting him in the spinal unit following his motorcycle accident.
Rodney, a keen sportsman, had little interest in dance but that meeting would change his path forever. His illustrious career includes being Principal Dancer for Axis Dance in California and he is always grateful to Catherine for realising his potential.
Touch Compass General Manager Charlotte Nightingale says, "This is a huge accolade for Catherine and very well-deserved. We couldn't be more proud. This incredible woman has made an enormous impact on accessibility in the arts.
"When we look at the new Creative New Zealand Investment Strategy Te Ara Whakamua 2018-2023 and see that accessibility is at the forefront, I can't help but think that Catherine has been part of that shift. It is heartening that we are all making waves towards a seamless society and for the Queen to recognise it too. Well, that's just awesome!"
Catherine says, "it's a real honour to receive this award. It is wonderful to see the performing arts well-represented this year as they are such an integral part of New Zealand society."