News
Arts Access Aotearoa
Everybody welcome in this little town
23 August 2016
By Daniela Pavez
There was a time where everybody knew each other in the neighbourhood and the post office was the hub of town. This is the idea behind No Post on Sunday, the new show by Everybody Cool Lives Here opening on 27 August at Circa Theatre in Wellington.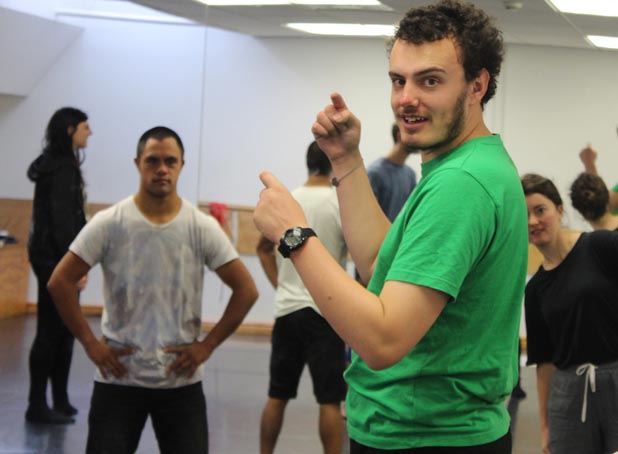 Directed by Isobel MacKinnon (Best Director, 2015 NZ Fringe Festival), No Post on Sunday is a collaborative work by emerging artists, three of whom have learning disabilities.
The play takes a trip to Smithville, a fictional Kiwi town before the explosion of smartphones and social media. Colourful and familiar Kiwi characters are portrayed by Nick Smith, Jacob Dombroski and Duncan Armstrong, alongside Barnaby Olson and Andrew Gunn.
The team behind No Post on Sunday won six NZ Fringe Festival Awards last year, including Best Direction, Best Performer and Best Show, for the production Wake Up Tomorrow.
Best Performer, NZ Fringe 2015
Nick Smith (Best Performer, 2015 NZ Fringe Festival) says he is excited about this new work. The 24-year-old Wellingtonian, who loves sport and acting, is on the autism spectrum.
"My character is Wendy Martin," he explains. "She is a reporter and talks to everybody, and everybody tells her their stories. She is very popular and powerful because she knows a lot. I like that about her."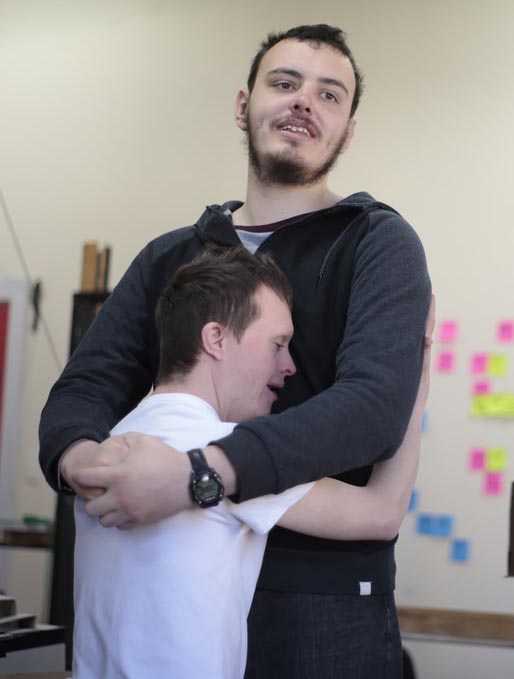 Wendy is engaged to the post office manager and town clown David Stanley (Duncan Armstrong). "They are very different and they have relationship problems that everybody knows about," Nick says.
Nick is well-regarded in the team for his improvisations skills and his passion to involve the audience in the play. "I think people should come to see us because the show is funny and different, and I am a really good actor."
Rose Kirkup, artistic director of Everybody Cool Lives Here, says the collaborative work has been a very positive process.
"Nick is really great at offering ideas," Rose says. "The show is set in a place called Smithville, based on a model train set town that Nick created throughout the 1990s when he was a child. That was the start of the story."
She thinks the audience will identify with the "real Kiwi town with real Kiwi characters" that evoke the life of a neighbourhood from the past.
In keeping with the era, Rose says, there is little technology in the show. "It's kind of old-school theatre in the way we use lighting and sound effects."
Positive impact of theatre
Rose also mentions the positive impact the theatre work has on the life of the performers, especially those with learning disabilities. "Talking to their families and watching them on stage is great. You realise your work has value not only because you are creating an amazing show but because it has a huge impact on someone's life."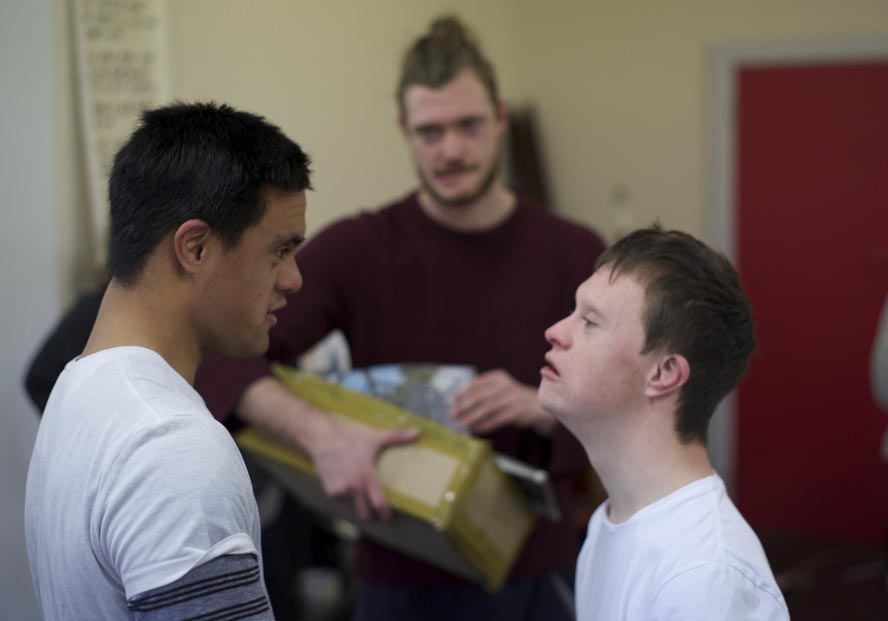 Duncan, one of the actors, has Down syndrome. "He is an amazing performer and a great dancer," Rose says. "He has a tendency to be very loud and full-on, so this time he wanted to be more relaxed. He worked on his emotions and his performance is honest and gentle."
Rose explains that Everybody Cool Lives Here sees the project as the first stage in producing a professional, tour-ready show. "We plan to tour nationally in 2017 and 2018, engaging with communities to start changing perceptions around this new generation of disabled people.
"Audiences can expect to be infected with joy. You are going to leave the room feeling part of Smithville, feeling hopeful. This show is all about inclusion. We all need a community around us. It is important to find ways to reconnect."
The play runs at Circa Theatre from 27 August until 10 September. You can book tickets by calling the Box Office on 04 801 7992 or online.