Resources: guidelines and practical tools
This page has guidelines and practical tools about Arts in Corrections projects and programmes.
Handbook written by and for women in the justice system
Over 2021, the Home Ground Collective designed a small handbook written by and for women in the justice system. The Home Ground Community Handbook: From our table to yours was created by women bringing their wisdom and skills to the table. The creators decided they wanted to make a resource that reflects their knowledge of how to be resilient when faced with the challenges of being on Community sentences. Everyone has different ways of coping, and all agreed that the experts (other women) have valuable skills to share. For more info and to download the handbook visit the Home Ground website
Dancing in Confinement resource
Dr Kristie Mortimer, recipient of the 2020 Caroline Plummer Fellowship administered by Otago University, researched and wrote a resource on how to teach dance in prisons and in the wider community. Called Dancing in Confinement, the resource includes a 72-page e-book and accompanying videos. "I hope people find it a valuable tool and will help them provide opportunities for dance and creative expression," she says. To download
UK: working in criminal justice settings
A UK publication, Enhancing arts and culture in the criminal justice system, is for artists, arts organisations and cultural institutions interested in working in criminal justice settings. It aims to assist the development of high-quality arts and cultural practice in these environments, emphasising the practical, creative and ethical considerations. To download the 48-page guide
Prison art exhibition guidelines
Thinking about putting together an exhibition of prison art? Preparing for an exhibition can come with a variety of challenges but also great rewards. Exhibitions are an opportunities to engage with the local community and acknowledge the hard work and talent that can produce a good piece of art. They can also be a way to fundraise for appropriate and relevant charities. For more information and guidelines about putting on an exhibition, read Prison Art Exhibition Guidelines prepared by Arts Access Aotearoa and the Department of Corrections.
Suitability of prisoner artwork for exhibition or donation
This flow diagram takes you through the necessary steps to ascertain whether the prisoner artwork is suitable for exhibition or donation. Read more
Creative New Zealand Community Arts Tool Kit
Community arts are created by, with and for a community. Creative New Zealand Community Arts Tool Kit: Keteparaha Mō Ngā Toi Hapori includes videos of New Zealanders sharing their experiences and what they've learned. There are also tip sheets, tools, and examples of successful projects and events to get you inspired. Visit Creative New Zealand's website
Prisoner art policy guide
The intention of this policy is to provide clarity for the management, sale, donation and exhibition of prisoner art work. The policy will provide prisoners with increased opportunities to learn new skills and assist with rehabilitation. It is not intended that prisoners will benefit financially from the sale, donation or exhibition of artwork. Read more
What Works: demonstrating your value
What Works is a website hosted by Community Research. It's about helping people, especially smaller community groups, the value of their work by gathering robust data and information to tell a story about what they are doing and the difference it makes. Visit the website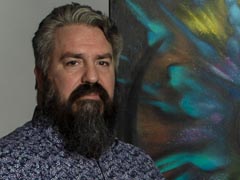 Neil Wallace: Neil is Arts In Corrections Advisor | Kaiārahi A Toi Ara Poutama, Arts Access Aotearoa (M: 027 263 6711 E: aic@artsaccess.org.nz). Neil works Monday to Thursday.