Article
Arts Access Aotearoa
Joe Clarke (Ngāi Tahu) is an artist and has been an art worker with Ōtautahi Creative Spaces in Christchurch for three years. The creative space is a community where artists with a shared experience of mental distress can connect through creativity.
At Ōtautahi Creative Spaces, Joe runs a busy printmaking group and a rangatahi art group. But the group he's been running for the longest time is Te Korimako, a whānau-based art group, in partnership with Kakakura Health.
Each Wednesday, Te Korimako artists have a session at the studio with Joe to learn and enjoy a huge variety of creative activities (e.g. screenprinting, tie dyeing, painting), as well as a lot of laughs and waiata. Joe says he has a particularly strong bond with this group, having been with them since day one and sharing Māori heritage.
Joe completed his Masters in Creative Practice in 2021, specialising in printmaking and painting. This shared knowledge, coupled with his focus on treating Te Korimako participants as peers, has resulted in many becoming independent artists.
In 2021, Joe received an Eke Panuku Award at Ara Institute for his outstanding academic achievement and community commitment to Māori and Pacific students.
In this Q&A interview, Joe answers three questions put to him by Arts Access Aotearoa.
1. How do you engage and connect with Māori artists?
As a Māori artist who grew up with a large, mostly Māori family, I find it very easy and natural to relate and connect with Te Korimako whānau. The artists live together in a whānau home, which reinforces the feeling of whānau in the studio.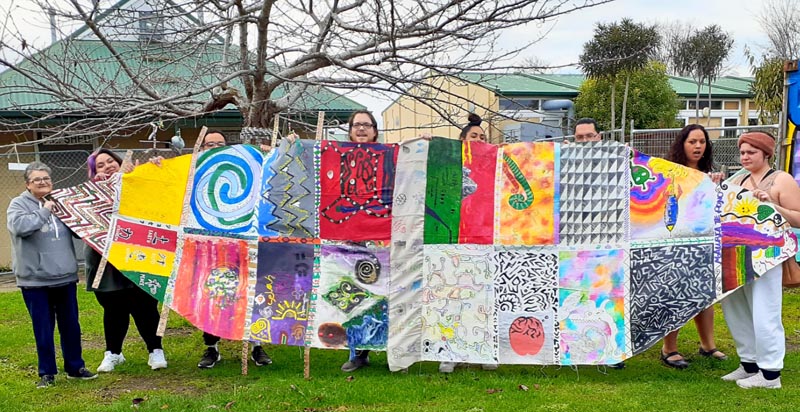 I try to tailor all my art sessions with each group's needs, strengths and abilities in mind. For Te Korimako, this means beginning and ending each session with karakia. This is a way for the whānau to ease into the session. Inviting a member of the group to lead the karakia is also a way to instill confidence and a sense of leadership among the artists.
Along with developing each artist's skillset on an individual level, we also do a lot of big group projects. A recent major project was creating a huge fabric waka inspired by one of our many trips to Te Wheke, an exhibition at Christchurch Art Gallery Te Puna o Waiwhetū.
As well as our relationship with the Gallery, we've also developed strong ties with the Canterbury Museum and Rekindle at The Arts Centre Te Matatiki Toi Ora. These relationships have led to our groups participating in many creative adventures outside of our studios. This helps the artists become more confident in social situations and broadens their creative outlook.
2. What skills are important for art tutors/facilitators working in this area?
The way I run art sessions with my groups is not on a teacher-student basis but more like a creative hangout with friends or whānau. I try to create an atmosphere where artists are all equal, regardless of skill level or experience. This is one of the most important factors, especially working with people who are coming to us to relieve or at least distract themselves from issues they may be facing in their lives.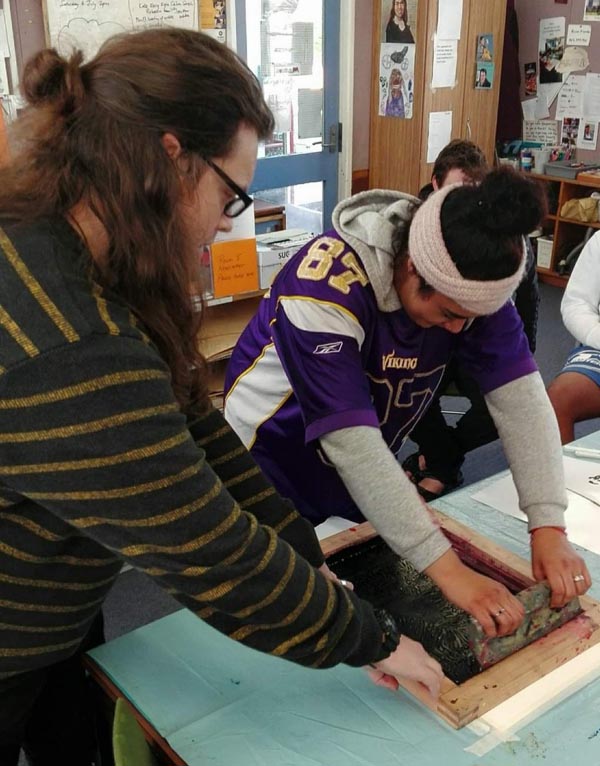 I was an art student for six years and understand the tremendous pressure that academic expectations can put on a person. At our studios, people go at the pace they choose and I create an environment where there's no pressure. At the same time I pass on the knowledge I've gained so that artists in my groups can become skilled artists in their own right, and build confidence and pride.
One of the coolest things I've encouraged and observed is seeing an artist become confident enough to pass on what they have learned to another artist. It's amazing to be able to step back and watch a person, initially so anxious and uncertain, blossom into someone who is helping another person who feels the same as they once did.
3. How does your life experience influence your work as an art tutor?
I've studied art for many years and have been actively pursuing a career in the arts. Primarily a printmaker, my work at Ōtautahi Creative Spaces has afforded me the opportunity not only to use these skills but also pass them on to others in a way that has been incredibly rewarding.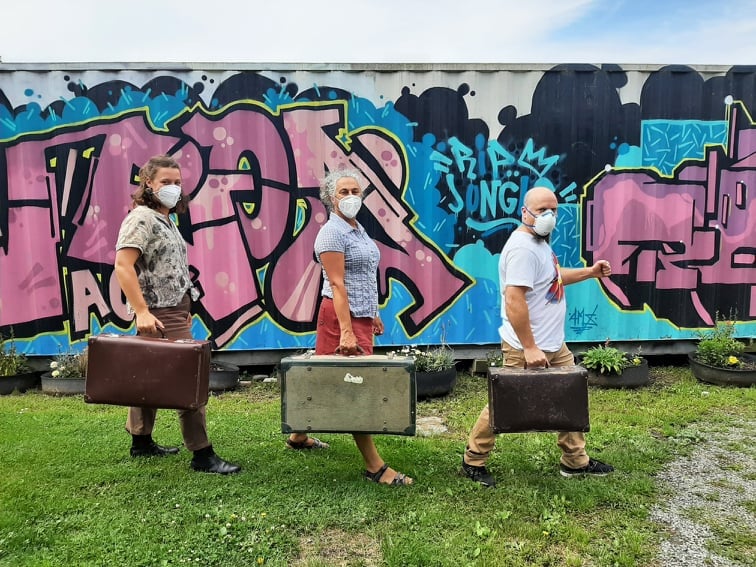 Another big take-away from studying for so long is the camaraderie and bonds you form with others, and this is something I strive to bring to my teaching. I really enjoy seeing individuals, who start off quiet and standoffish, develop friendships through art as their confidence builds.
My experiences participating in exhibitions, art markets and so on means I can help those artists keen to develop their professional practice. From simple things like learning how to edition and sign prints, to setting up and preparing their own exhibitions, I've seen people with minimal art experience become fully fledged artists who are selling their work within a matter of months.
I'd say my main strength is creating a fun atmosphere, which encourages creative and social development, tailored to individual groups. Learning each person's interests, strengths and limitations is key in building meaningful relationships.
This interview is part of a series about the role of arts tutors and facilitators in creative spaces around New Zealand. For more information about Ōtautahi Creative Spaces and other creative spaces in Canterbury, visit the creative spaces directory.
Also read Insights into art tutors at creative spaces.