Mix artist travels through paint
24 April 2013
Daniel Phillips, an artist at the Mix art studio and gallery in Lower Hutt, loves the idea of travelling as much as he likes to paint.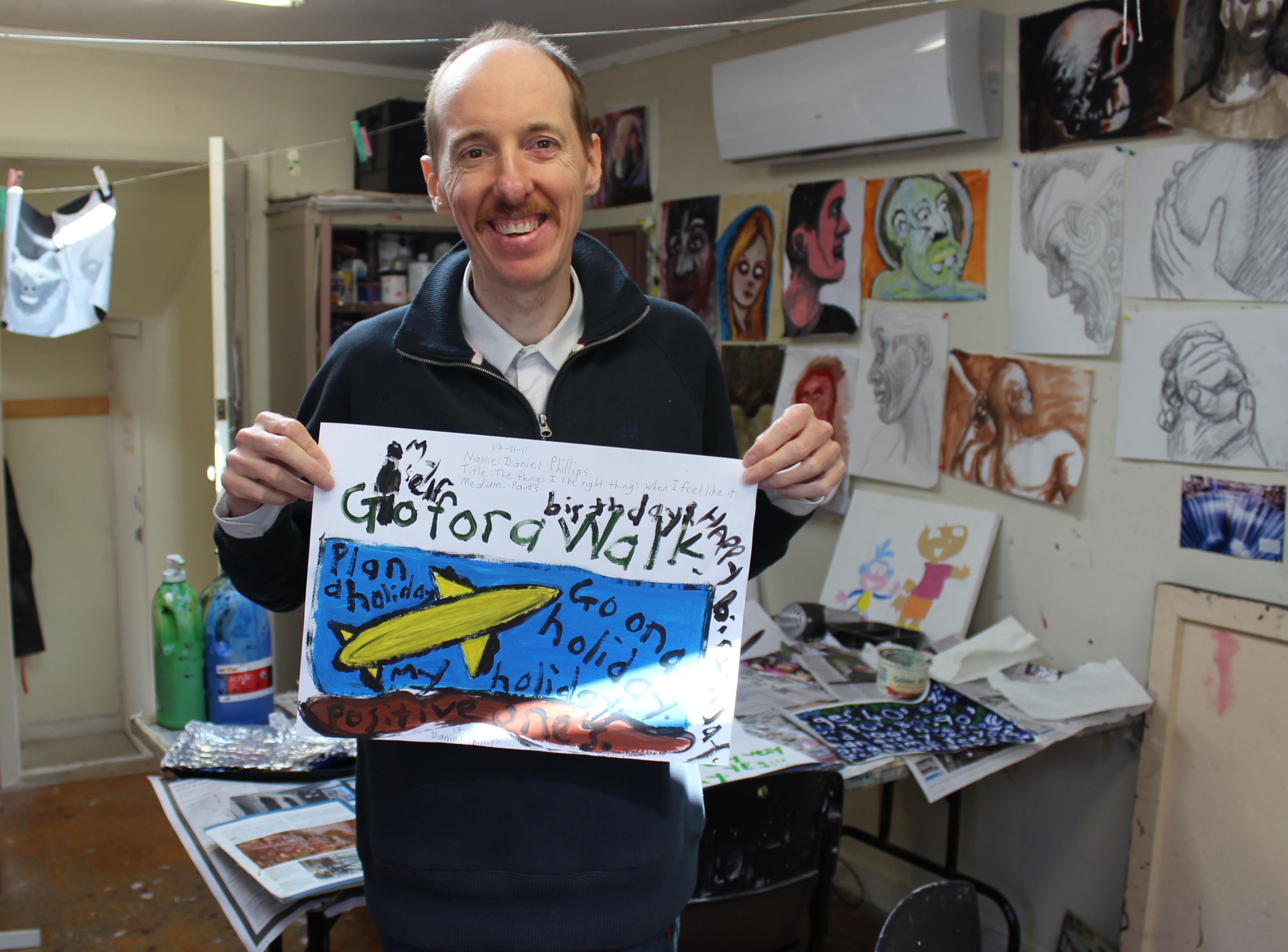 Daniel has autism and can recall the exact date of every notable experience in his life. His speech is filled with the repetition of ideas and intentions, and his paintings reflect his interests, thoughts and moods.
Daniel says that his inspiration for art comes from things he sees as well as memories and thoughts. "I paint things that are in my mind, and things that I can see. I paint myself, my friends, and my family, and I paint trains, planes, birds, places and patterns."
Trains and aeroplanes
Daniel's taste for travel is reflected in his art, where he often portrays scenes with trains or aeroplanes. "For my fortieth birthday in August I'm going to get a plane to Singapore, London, and then Paris."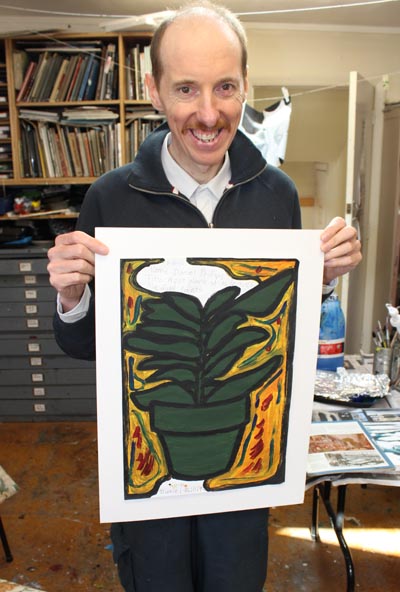 Daniel's interests, aside from art and travel, include visiting galleries and museums, listening to music, shopping, walking and staying healthy.
Graham McFarlane, art tutor at Mix, says that Daniel works through a particular range of subjects. "Daniel often paints his favourite attractions such as things to do with travel – trains, planes and the exotic – that he finds images of in magazines."
Daniel says that his interest and enjoyment of art began in college and he's continued to do art ever since. "Art keeps me happy. I like using bright colours. When I have a bad day I stop myself before I get angry. I think happy thoughts, and I do art. It is good to be happy."
Daniel began attending Mix two years ago and goes there to work every Monday, Tuesday and Wednesday. He continues to do art at home as well.
"I like coming to Mix because I get to do art. They have a lot of materials I can use and they let me paint what I want," he explains.
The freedom to paint
Graham says that Daniel is very independent. "Daniel doesn't need much supervision. He comes in and gets stuck into his art. He enjoys his independence, and he produces really great artwork because he has the freedom to paint whatever he wishes."
In the future, Daniel says, he would like to try wood carving. But he'd also like to continue with his painting and sell as many of his artworks as possible so he can save money for travel.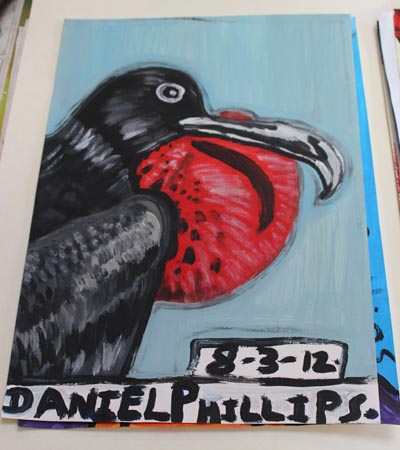 "I want to keep doing art, having exhibitions and selling lots of art!" When asked how it made him feel when he sold his art, Daniel exclaims, "Great!"
Graham says that the Mix community enjoys seeing Daniel sell art. "We always feature Daniel in our exhibitions and it's rewarding to see how happy it makes him when he sells his artwork."
Daniel recently selected 30 of his artworks to be displayed at his solo exhibition at the Mix Gallery in May.
Graham says that Mix encourages individuality and using art as a medium for expression. "Enabling Daniel to paint what he feels like painting means that what he paints is reflective of his thoughts and feelings on the day. At Mix, we're all about encouraging our artists to express themselves creatively."
Mix art studio and gallery, Lower Hutt, offers opportunities for people who are consumers of mental health services. Mix is open Monday to Thursday from 9am to 5pm. For more information, visit the Mix website.