News
Arts Access Aotearoa
New director for diverse artists at Māpura Studios
2 December 2015
By Andrea Moxham
Diana McPherson is the new Director of creative space Māpura Studios in St Lukes, Auckland, formerly known as Spark Centre of Creative Development.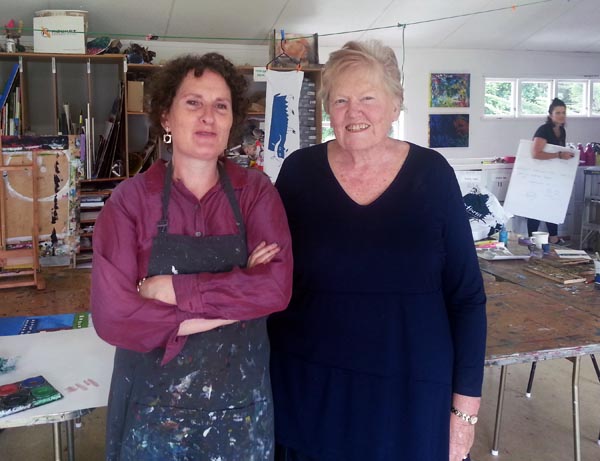 Diana, a former chief financial officer for a multinational, brings strong management, business and financial skills to the organisation.
"I was privileged to work alongside the previous Director, Suzanne Vesty, for a number of years and was inspired by her vision for the creative space and working with people with disabilities," Diana says.
The creative space received the Arts Access Creative Space Award in 2013 when it was still named Spark Centre.
Māpura Studios was selected as the new name for Spark Centre after many brainstorming sessions. "Everyone loved māpura, which is the Māori word meaning spark, fire or flash," Diana explains.
Policy of inclusion
Māpura Studios has a policy of inclusion but caters particularly for people with diverse needs. It provides person-centred visual arts learning, art therapy, the opportunity for self-directed art making, and classes in movement, sound and visual art combined. The programmes are delivered by highly qualified arts tutors and therapists experienced at working with a diverse community.
Artists can also prepare work for exhibition in high profile community galleries such as Pah Homestead, Corban Estate Art Centre, Mairangi Arts Centre and Studio One in Auckland.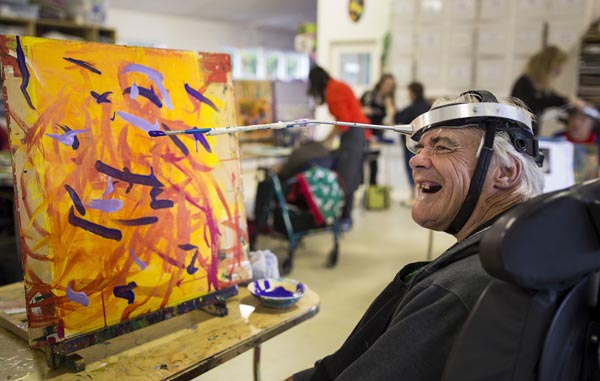 "We have a hugely diverse range of artists from all walks of life, ranging in age from five through to their 90s," Diana says. "There's a unique synthesis of arts practice and art therapies, which makes for an exciting place to work.
"It's important to work in a place where everybody has equal opportunity. There's a collaborative approach here so everyone is listened to and feels that their opinion matters. I believe in playing to people's strengths and supporting areas that are not so strong."
Māpura Studios is governed and administered by Panacea Arts Charitable Trust and is largely funded by grants from charitable and gaming trusts, subsidised programme fees and commission from sold artworks.
Funding challenge
"We don't get any government funding and so the greatest challenge for the organisation is funding and the amount of time this takes to try and find it," Diana says.
Māpura Studios writes 50 or 60 funding applications a year. "We want to develop a stronger business base so we can have a secure foundation and expand. That's one of my strengths and is my prime focus initially.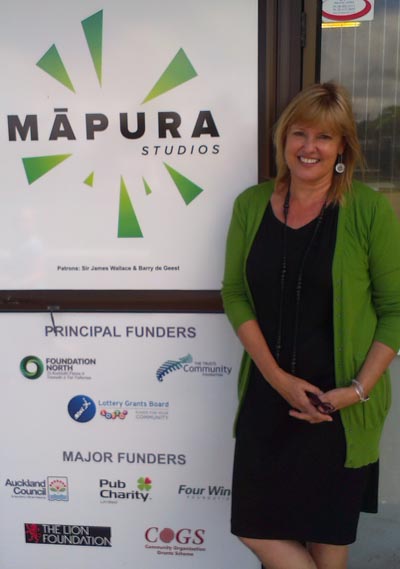 "People keep coming to us and asking us to work with them. We have so many opportunities to work with diverse groups but we're prevented from doing so by a lack of funding."
Laughing, Diana describes herself as a "very structured person" and says: "On a lighter note, it can be a bit of a challenge working with a whole bunch of creatives who work quite differently."
Māpura Studios currently have 16 part-time and full-time staff. Twelve tutors and therapists work with the artists. Jenny Hutchings is Community Development Manager; Debra Bellon manages communications and social media; and Allyson Hamblett, an artist at Māpura Studios, is employed to work with its website and photographic documentation.
Diana has also formed a creative team from four of the most senior tutors to work collaboratively in setting the artistic direction and programme delivery.
"In the future, I would like to include more programmes for people with disabilities so that everybody is able to express themselves creatively regardless of their age, ethnicity, or disability. I've always believed in encouraging people to work to be the best they possibly can be."