No limits to artist's talents
28 March 2013
By Janelle Cheesman
For Louise Williams, a teacher and an artist at Auckland creative space Toi Ora Live Art Trust, the arts are fundamental to her life – whether it's painting, music, photography, dance, sculpture or printmaking.
Louise says that Toi Ora has given her a place to develop her talents, and to collaborate with other artists and musicians. "Toi Ora is an oasis for me. It's somewhere I can totally be myself and be fully supported as a person and an artist. It has become my home and the people there have become my family."
The Grey Lynn creative space offers a range of classes, including creative writing, photography, music and painting for people with experience of mental illness and for disabled people.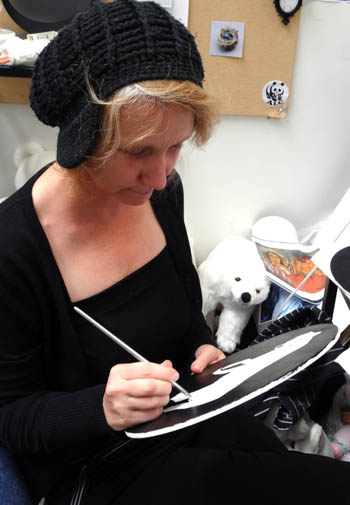 Louise started dancing at the age of four. This introduced her to musical theatre, and sparked a life-long passion for music and dance. She has a degree in performing and screen arts, majoring in contemporary dance, and last year she had a lead role in the musical Cats at Auckland's Civic Theatre. "It was one of the best things I've ever done in my life."
Her singing career began at secondary school, where her music teacher noticed her vocal ability and encouraged her to take lessons. As her talent blossomed, she began singing professionally for opera productions in Auckland.
However, she decided to take her singing in a different direction. "I'm really lucky that I haven't been stuck in the opera genre and that I have a wide vocal range. It's given me so many other options. But I still love classical music and occasionally I get asked to sing opera at St Matthews in the City."
At the moment, Louise is working on her first album consisting of Indie, folk and rock genres. "I'm focused on writing my own music, as well as collaborating with other musicians, to embark on a solo career."
Not limited to one artform
Like the variety of her vocal range, Louise doesn't limit herself to one artform. "I do painting, photography, sculpture, print making … The list goes on."
After attending the Elam School of Fine Arts at the University of Auckland, Louise became an art teacher and taught at Art Therapy New Zealand Trust for seven years before it closed down at the beginning of 2012.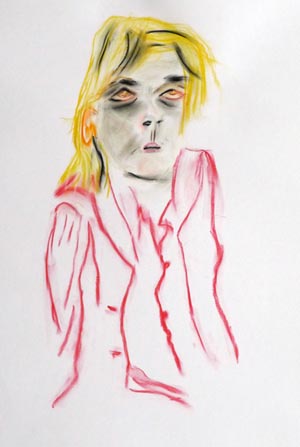 "I was upset about losing my job because I really liked it there," she says. "But that's how I found Toi Ora. I went there looking for a job and fell in love with the place."
Louise now teaches life-drawing classes at Toi Ora. "Teaching has taught me to stand my ground and set boundaries. It has helped my confidence and taught me the importance of communication, praise and encouragement, as well as how to listen to people and appreciate their points of view. I love seeing students progress and always feel so proud of them."
As well as working on her new album, Louise is also preparing work for her solo exhibition, called Polar, to open in August. "I've got my own studio space at Toi Ora where I'm creating paintings, using recycled materials for sculpture works and producing music for the exhibition."
With the exhibition as a focus, Louise is exploring her love of animals. "I have a strong interest in animal rights and the environment. My exhibition is about the Arctic, and my concern and compassion for all life forms."
Like other creative spaces around the country, Toi Ora Live Art Trust relies on funding to maintain its projects and establish new initiatives. "Toi Ora is a huge gift to the community," Louise says.
Polar runs in the Toi Ora Gallery, Grey Lynn, Auckland from 20 August to 6 September.