Prisoner art a strategy for life and healing
21 September 2011
Eleven art panels, developed through a collaborative process between prisoners, prison art tutor Corina Hazlett and staff, built a level of tolerance for prisoners to work together that very few people could manage in similar situations outside a prison.
That's the view of Lindon Pullan, Principal Psychologist, Matapuna Special Treatment Unit, Christchurch Prison. The panels line the fence at the entry to the unit. Designed for violent offenders, the unit was opened in March 2010 by Associate Minister of Corrections the Hon Dr Pita Sharples.
Made by 20 of the 60 prisoners in the unit, the works reflect the principles of healing that the men will come face to face with during the year-long Community of Change programme they enter the unit to complete.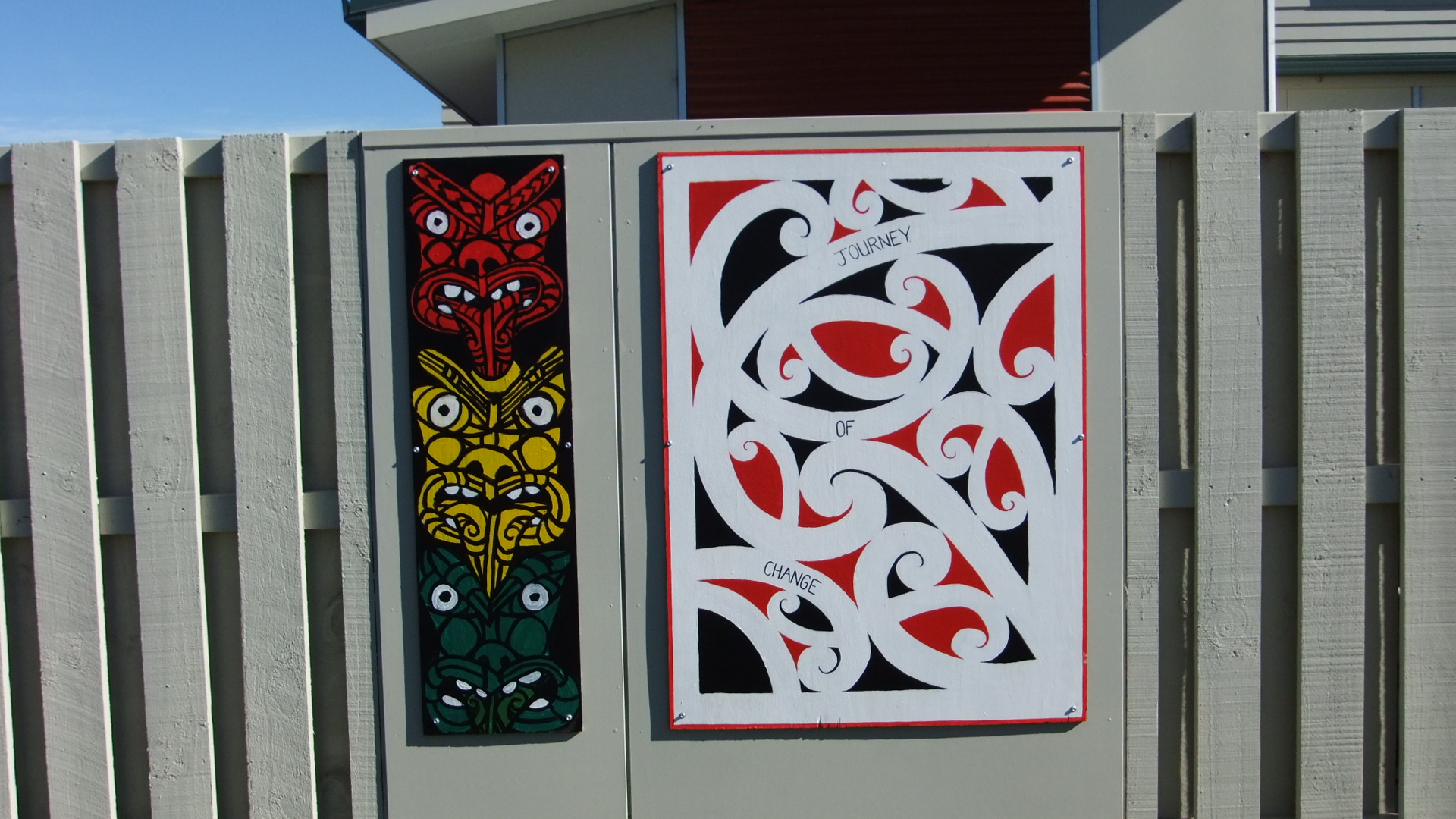 Matapuna is about supporting the healing of violent offenders and getting back to basics – the things that make a community work as a community. The art making has been fantastic for building effective relationships, Lindon says. This is something he expects will evolve and grow with the community.

The works were commissioned by Lindon, who leads the therapy team in the unit's Community of Change programme.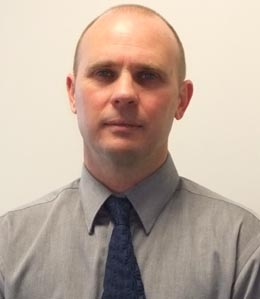 "We needed to get life into the unit through some artworks," Lindon says. He then talked with Canterbury artist and prison art tutor Corina Hazlett, who played a key role in the development and delivery of the work.
Staff set the art brief for prisoners, calling for the community's values to be reflected in the eleven panels. These are manaakitia i te katoa – respect; mahorahora – openness; tikanga/whakaaro – responsibility; te kotahitanga – collaboration; and tautoko – support.

Prisoners entered a collaborative relationship with staff, prison art tutor Corina and one another. They then set out to interpret the community's values on to the primed plywood panels.
In any environment, creative collaboration is often both a demanding and strengthening process, Corina Hazlett says. "Prisoners had to be mindful of working as a group and to have respect for other people's ideas. As different prisoners came and went from the unit, the artworks in the project often underwent change.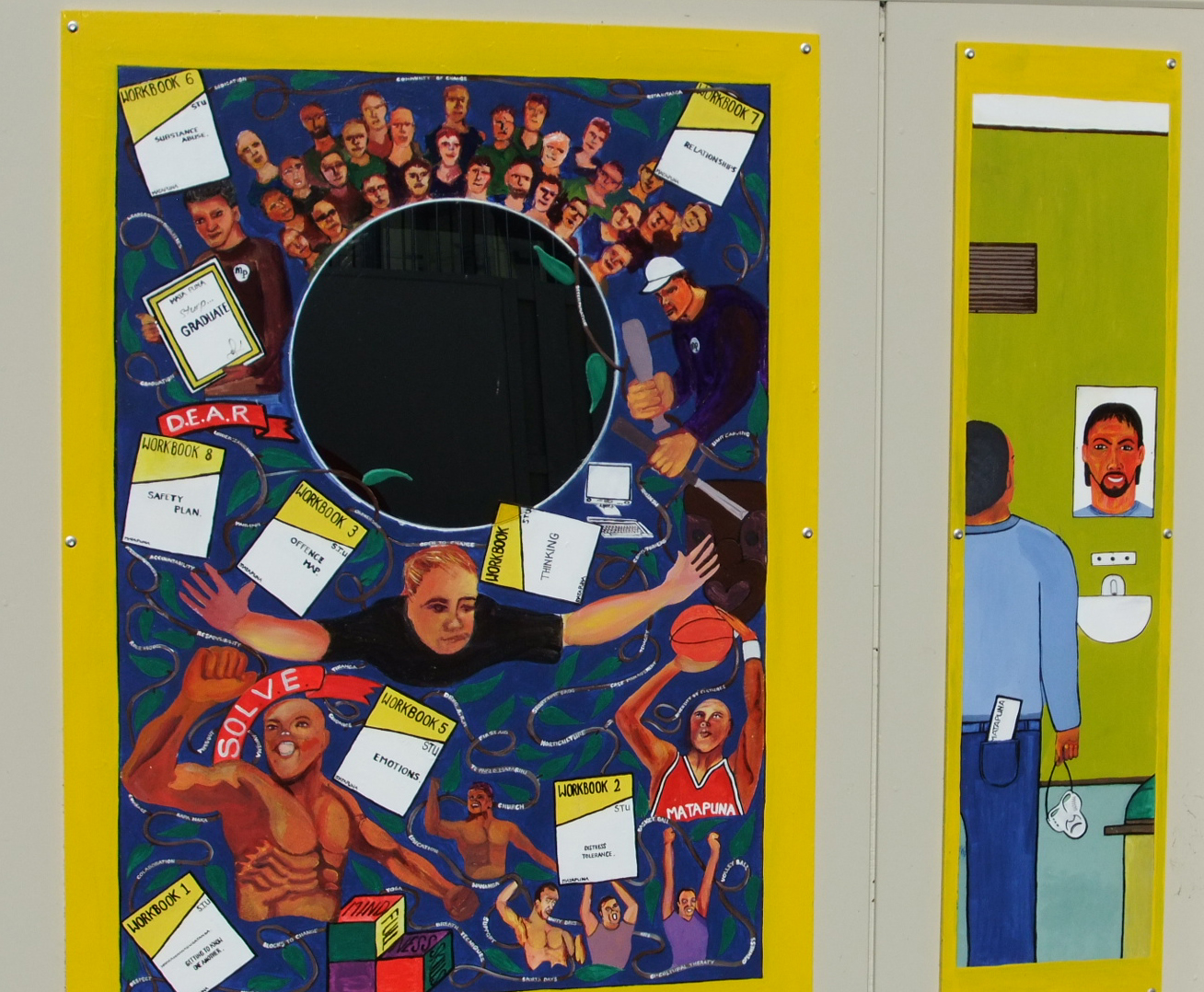 Some pieces were completely reworked. That, she says, was difficult. "I knew just how much work and love had gone into some of the art because I worked alongside the men.
"I felt a strange sense of letting go, of adjusting to change, of seeing something I had worked on being altered by someone else. These were all good learning principles in a community where we had to work together as a team so the project could be completed."
Corina says the prisoners' personal translation of the community's values became a powerful point of reference – a personal road map that art makers were able to refer to throughout the year.
In addition, the art helps visitors, staff and new prisoners arriving in the unit to understand something of the nature of the work being carried out there.