Research on women and re-offending
30 March 2016
Understanding what drives the cycle of compulsive behaviour when they re-offend is one of the things women in prison want from a rehabilitation programme, says a report called Women's Experiences of Reoffending and Rehabilitation.
The research report was written by Marianne Bevan, Research Advisor, Department of Corrections, and Nan Wehipeihana , independent research consultant. The aim of the research was to better understand what they thought led to their offending, what aspects of rehabilitative assistance were perceived as useful, and what additional supports are needed to support women's desistance.
Fifty four women were interviewed. They were all currently serving a prison sentence, had served at least one prior custodial or community sentence in the past six years and had previously attended a rehabilitation programme.
Programmes to encourage positive thinking
The women prisoners also wanted rehabilitation programmes that encourage women to think positively about themselves and help them recognise their strengths; how to manage difficult relationships; and practical and emotional support in the community after release.
"To summarise, women want a rehabilitation programme that is individualised and that simultaneously addressed inter-related emotional, practical, relationship and substance abuse issues," writes Marianne in the report's Summary of Findings.
For women leaving prison, accommodation and financial difficulties, the stress of providing financial and emotional support to family members, and the re-appearance of antisocial associates and partners can result in stress, frustration and a return to crime, the report states.
Capacity to create a different life
"Within the context of past trauma, relationship difficulties, economic pressures, substance abuse issues and a lack of support, many women felt they did not have the capacity to create a different life and remain resilient when confronted with emotional instability," the report concludes.
"The limited capacity many women felt they had shows the need to ensure that women have confidence in their abilities and strategies to build healthy relationships, manage addictions, find meaningful employment and seek support."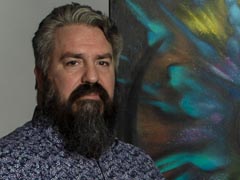 Neil Wallace: Neil is Arts In Corrections Advisor | Kaiārahi A Toi Ara Poutama, Arts Access Aotearoa (M: 027 263 6711 E: aic@artsaccess.org.nz). Neil works Monday to Thursday.