Silent auction programme
We have more than 50 fantastic silent auction items for you to bid on at the Awesome Arts Access Auction: fabulous artwork from creative space artists, entertainment, health and fitness deals, escape-for-the weekend packages and other I-must-have-this items. You can buy your tickets on this webpage. There will be three silent auctions where you place your bids on a sheet of paper on the night and the highest bid wins unless any reserve on an item has not been met.
This page will be updated until the day of the auction, 14 November. Not all of the fabulous items will be listed but we hope this will give you an idea of the variety of items up for grabs.
Putiputi in a vase

These beautiful putiputi (flowers) were woven by women in the Hineahuone space in Christchurch Women's Prison, where they can immerse themselves in Māori language, culture and authentic traditional practices. In so doing, they develop a sense of identity, connection and belonging, "passed on by their tipuna to keep them grounded, connected and proud to be Māori".
One free coffee every day of the year
Amazing value for lovers of great coffee, provided by the iconic Lido Café & Bar on the corner of Victoria and Wakefield Streets. Too good to miss, caffeine fiends! Value: $1600
Cutting edge
This Silky POCKETBOY, nicknamed "Little Giant" for its extraordinary cutting capacity, is a compact, lightweight folding saw with a 13 cm blade that packs massive pruning punch but takes up very little room in your pocket. Donated by Ellmers in Cuba St. Value: $70
Orchestra Wellington's New World
Two tickets to Orchestra Wellington's concert, New World (Saturday 1 December), at the Michael Fowler Centre. Includes seats in the dress circle for the concert, a drinks voucher for the bar and an invitation to VIP interval drinks.
Dame Fiona Kidman signed copies
Get a signed copy of Wellington literary icon Dame Fiona's latest fantastic novel, This Mortal Boy; two earlier novels; and two beautiful hard-covered poetry collections. Value: $180
Cosmetics and skin care
Our friends at Unichem Cuba Mall Pharmacy have prepared this lovely gift basket full of cosmetics and beauty treats to make you feel extra-gorgeous this holiday season. Value: $100
Denim delight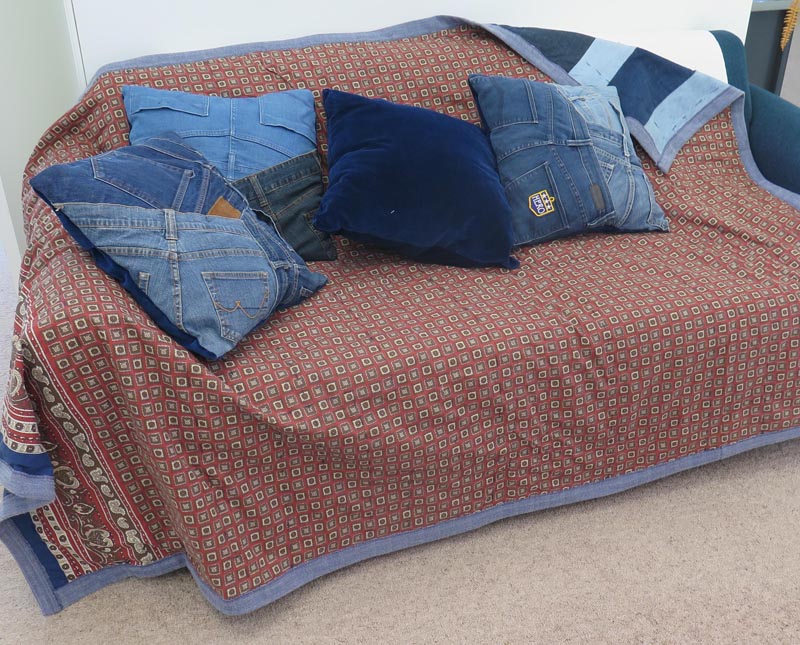 Enhance your home or office with this unique Velvet Blue Dowse Quilt and three funky cushions, created by the wonderful up-cycling, community sustainability sewing project, Vinnies Re Sew Kilbirnie. As a special feature, the quilt includes panels created and signed by Deputy Mayor Jill Day and Councillor Brian Dobson.
The LitCrawl Collection
From Wellington's funkiest literary festival comes an exciting collection of seven books to relax with over summer or gift to your favourite person or people for Christmas. Value: $210
Insurance evaluation for your home
Expert property valuers Abbot Kavanagh Rolle Ltd will carry out an insurance valuation on your standard residential house in the Wellington region. Value: $600