Storybook Dads a success in Invercargill
18 April 2011
"Their children really matter to these men and so they were happy to be filmed reading the books to their kids as part of Storybook Dads. They were incredibly proud of what they had done," says Marg McCullough, Programmes Co-ordinator at Invercargill Prison.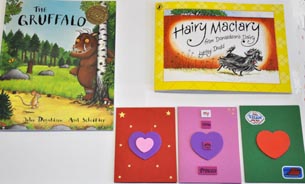 In the lead-up to Christmas last year, Marg offered a ten-week Storybook Dads course, modelled on the successful programme developed by The Methodist Mission – Approach to Learning in partnership with Otago Corrections Facility.
The aim of Storybook Dads is to provide literacy and parenting skills to the prisoners. At the end of the course, a DVD of the father reading a book to his child, accompanied by a hard copy of the book, is delivered to families in time for Easter, Father's Day or Christmas.
Reconnecting with their children
"There was an eclectic mix of guys in the room but the one thing that mattered to them was their children and reconnecting with them," Marg says,
"One of the men had a teenage son and he read from a magazine about trucks. It was very personal and very special. The teenager could see his dad, who was very animated and talking about what they could do when he was released.
"Another guy, who had been very apprehensive about going to the Drug Treatment Unit at Otago Corrections Facility, realised it was something he needed to do for the sake of his child."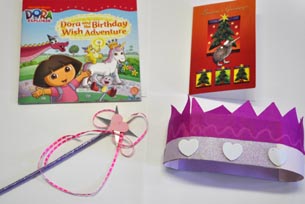 The Invercargill course, funded by the Department of Corrections, was facilitated by Sandra B'Divine and Cheree Tawhara. Sandra, who was working last year at the Ministry of Social Development as a child advocate, sees the programme as a positive way for men to connect with their children and strengthen their relationships with their families.
The champions of Storybook Dads
She says they were guided by The Methodist Mission – Approach to Learning in Dunedin, which she describes as "the champions of Storybook Dads in the South Island".
"There was a strong request from the men that the children should see them without the signs of prison," Sandra says. "So one of the first things we all did was to create a library as the backdrop for the DVD. The men decorated a Christmas tree and put books on shelves."
The women say that one of the men's comments – "This is the first opportunity I've ever had to honour my children" – was particularly empowering.

They agree that the programme would be "wonderful" to run with women. They are also keen to do the course again at Invercargill Prison in time for Father's Day.