Susan Te Kahurangi King's art in New York and Auckland
23 October 2014
By Andrea Moxham
Aucklander Susan Te Kahurangi King's art will be exhibited simultaneously in New York and Auckland. New Zealand's first Outsider Art Fair in Auckland from 21 to 23 November will include the artist's work while Andrew Edlin, Director of the New York Outsider Art Fair, will feature her work in his gallery.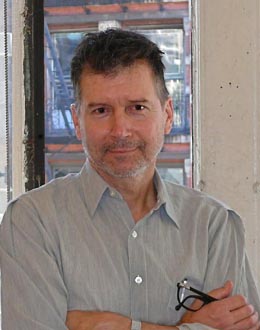 Stuart Shepherd, artist, lecturer and leading advocate for Outsider art, has previously featured Susan's work in New York and Belgium. Stuart is the curator for the visual art element at the Auckland Outsider Art Fair, to be held at the Nathan Club in Britomart.
"Susan's drawings being recognised by top New York art critics is a Cinderella story," Stuart says. "She may end up as one of New Zealand's best-known artists as her international profile escalates over the next few years."
Initiated by Toi Ora Live Art Trust and its Director, Erwin van Asbeck, the fair will include exhibitions, installations, performance, panel discussions and workshops. A Pop-up Outsider Art series will be displayed in shop-front windows of leading fashion stores in the Britomart precinct during the week before the Fair.
Stuart says he is delighted that "well-known, outspoken personality", art critic and journalist Josie McNaught will be leading Saturday's panel discussion programme.
Among the work to look out for is that of artist Jim Dornan, Stuart says. "He died 30 years ago so this is a legacy collection. Jim s paintings can be seen as self-directed art therapy . After a period spent in a pyschiatric hospital in the 1970s Jim aimed in a humorous way to describe to his doctor what was happening for him. He called his work 'get well research'."
Vincent Art Workshop artist Colin Korovin's ball point on paper drawings will also feature.
Students from a work-skills programme at the Bay of Plenty Polytechnic are learning screen-printing and will produce tee-shirts featuring images of some of the artists participating in the fair.
"One of the things I'm most excited about is that during the Art Fair, some well-known fashion houses in the neighbourhood will be displaying the work of various self-taught artists in their windows. That type of relationship- building with both the local design industry and with the students already makes this fair a success."
In 2009, Stuart Shepherd started showing New Zealand art at the New York Outsider Art Fair, established in 1992.
Inspired by the American scene
This inaugural Auckland fair has been inspired by the American scene but will have its own style, Stuart says. Its key aims are to integrate the work of self-taught artists into the economy; to introduce previously unknown work by self-taught artists to a broad audience of New Zealanders; to encourage new collectors; and to generate sales to benefit the artists.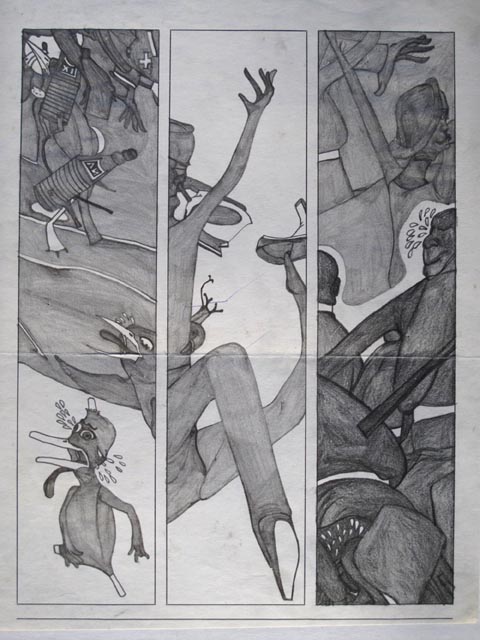 "Outsider art has been recognised and collected internationally for the past 100 years," Stuart says. "However, the art world in New Zealand has been slow to acknowledge art that hasn't come through acceptable, established, channels.
"I want the Auckland Outsider Art Fair to be accessible, exciting, even sexy – and, of course, to celebrate diversity of expression."
The term "Outsider art" is controversial and somewhat problematic in New Zealand, Stuart says. First called "art brut" (raw art) in France in 1947, the name "Outsider Art "was introduced by Roger Cardinal in 1972.
Outsider art refers to the work of untrained artists who produce work from their own depths and intuition, and generally they have not been influenced by popular art trends.
"With the work of self-taught artists, the challenge for me is to recognise the particular ability, the particular language," Stuart says.
"It can be miraculous that people, often with very limited resources, have been able to find ways of responding to the world that result in exciting, original and important artwork. Susan King's work is one such miracle."
The exhibition opens on Friday 21 November from 6pm till 10pm. The fair is open from 10am to 5pm, Saturday and Sunday. For more information and the programme, visit www.outsiderartfair.co.nz or email info@outsiderartfair.co.nz