News
Arts Access Aotearoa
We invite you to join us for Arts Access Aotearoa's Twenty Seventh Annual General Meeting on Friday 26 May 2023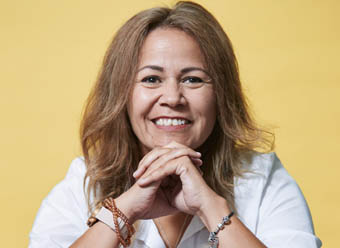 Following the meeting formalities there will be a presentation from Huia O'Sullivan, Executive Director at Ngā Rangatahi Toa. She will talk about "Wellbeing through Te Ao Māori".
When:
6pm Friday 26 May 2023
Where:

Upper Chamber, Toi Pōneke, Level 1, 61/69 Abel Smith Street, Te Aro, Wellington
RSVP:
Please register your attendance or send your apologies for the meeting at Arts Access Aotearoa 2023 AGM RSVP Form
Alternatively, you can send an email to rsvp@artsaccess.org.nz or phone us on 04 802 4349, by noon on Thursday 25 May.
NZSL interpreters: If you require an NZSL interpreter, please let us know by Tuesday 23 May. You can do this via the online RSVP form or email rsvp@artsaccess.org.nz
Access: Toi Pōneke has a ramp from the back carpark into the East Building (the brick building) reception foyer. Take the lift from reception up to Level 1, and cross the sky bridge to the Upper Chamber which is directly to the left of the double doors. Accessible toilets are available on the ground floor of the East building through the door to the left of the lift. There will be a Toi Pōneke staff member in the East building reception to direct you
Parking: There are two accessible car parks nearby, one in front of 55 Abel Smith Street and one in the car park behind the Toi Pōneke Arts Centre at 61 Abel Smith St.
Bus routes: buses stop at the corner of Victoria or Willis and Abel Smith Street (bus numbers 7, 25, 17) and the corner of Taranaki Street and Abel Smith Street (bus number 3).
Minutes of the 2022 AGM:
View / download the draft minutes of the AGM, held on 27 May 2022.
Draft minutes of the AGM 27 May 2022 (Word)
Draft minutes of the AGM 27 May 2022 (open in browser)

Agenda:
Welcome
Present and apologies
Minutes of the AGM 27 May 2022
Presentation of Annual Report
Presentation of Audited Accounts
Appointment of Honorary Solicitor and Auditor
Other business
Presentation from Huia O'Sullivan, Executive Director, Ngā Rangatahi Toa
Close