Article
Arts Access Aotearoa
Toi Ora writer launches first novel
24 November 2016
By Janie Smith
Refocusing her creative talents after losing her sight has paid off for artist and author Juliet Jackson, whose first novel, Dropping the Mask, was published by Toi Ora Live Art Trust and launched at the Outsider Art Fair in Auckland on 17 November.
"It's a great feeling to think that people will have the opportunity to read it," Juliet says "It was always intended as a way to express myself and communicate with other people. It feels a bit miraculous. To have this opportunity has been such a blessing."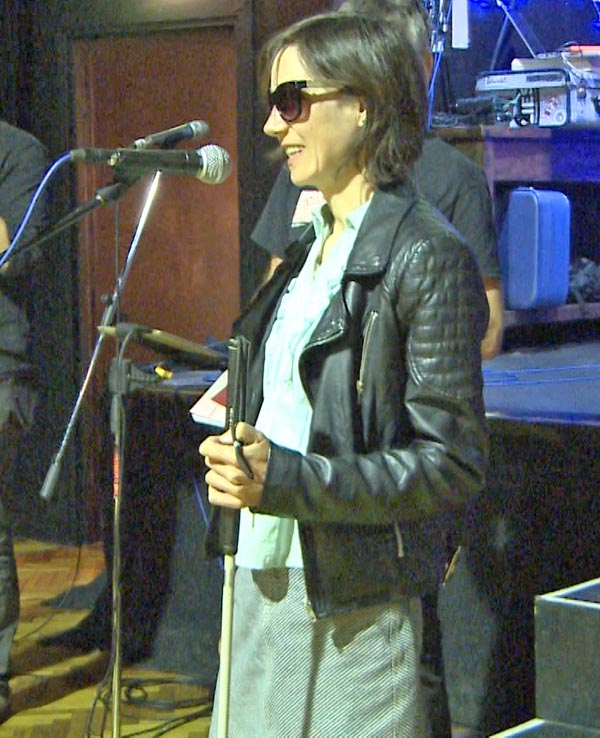 Juliet completed a fine arts degree at Elam and a visual arts degree at Unitec, before suddenly losing her sight in 2009. She put her art on hold to focus on rehabilitation and when she took it up again, she switched her focus to sculpture and writing.
An introductory creative writing course at AUT University, taught by author James George, led to her completing a Masters in Creative Writing, achieving first class honours and receiving the Dean's Award. Dropping the Mask was her Masters project.
Exploring human psyche
The novel follows Lily Walsh, a dancer who returns to Auckland at the end of her international ballet career and finds herself thrown back into her painful past, visiting her childhood and the memories of the people who surrounded her at the time.
Juliet says writing the novel allowed her to explore the human psyche.
"Ford Madox Ford said a novel should be a 'medium of profoundly serious investigation into the human case'. That was also my aspiration with the novel. Fiction is a good vehicle for that. It can be a way of linking your own experience to a broader experience," she says.
"Many of us have experienced trauma or abuse as young people. In the west, we seem to have this idea that you can get over almost anything in a year. What I'm looking into is another paradigm, where what happens to you shapes you irreversibly. But that's not necessarily a bad thing. You can become a person with greater compassion and understanding of other people's challenges or suffering."
Writing seemed like a natural fit for Juliet, who did an adaptive technology course with the Blind Foundation and was able to use a computer again.
"After becoming blind, I spent a lot more time reading. In the past, I'd enjoyed things like DVDs but obviously when you're blind, a lot of things become quite difficult. Many of my friends were working fulltime, so I would spend a lot of time listening to talking books from the Blind Foundation.
"That's when I became interested in novels because that's what I enjoyed reading the most. For my Masters project, it made sense to try to write what I enjoy reading."
New interests
She also developed a greater interest in sculpture, after her orientation and mobility instructor suggested she do a ceramics course at Artstation Toi Tū, which is now known as Studio One Toi Tū.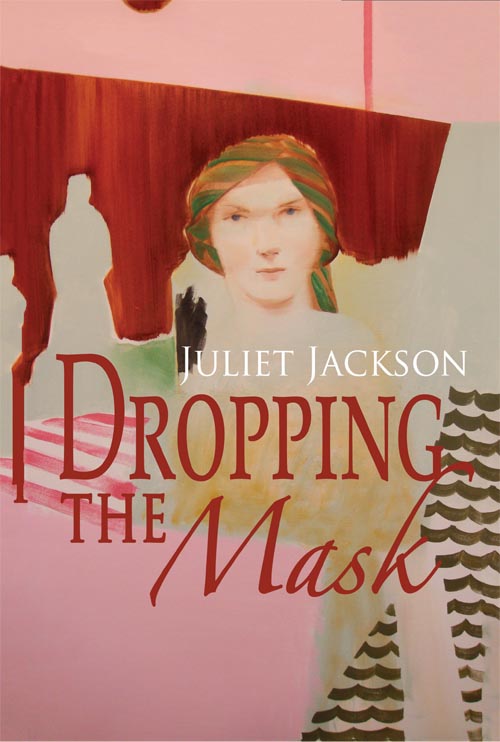 The course was taught by ceramic sculptor Bronwynne Cornish, who took Juliet's sight loss in her stride.
"She was very supportive and helped me as much as necessary. It was an open class and I was just integrated into it. My blindness didn't seem to be an issue."
Juliet continued her sculpting at Toi Ora Live Arts Trust, where a volunteer artist began helping her refine her work.
"That's been very motivating. We've built a friendship and we have a lovely time when we work together."
Toi Ora Live Art Trust is a creative space in Grey Lynn, Auckland, supporting people's mental health and wellbeing. It offers classes and workshops in visual arts, writing, music and recording, all tutored by professional practitioners.
It also provides studio space and a range of materials and resources for people to work on projects. Juliet approached Toi Ora Managing Director Erwin van Asbeck about publishing Dropping the Mask and he put her in touch with author Judith White, who helped Juliet fine-tune her work.
Toi Ora has published books other books but Dropping the Mask is its first novel.
"We were organising the Outsider Art Fair and we made it a goal to have the book launch at the same time as the fair," Erwin says.
"We try to support everybody in their creative endeavour, whether it's writing or music or visual arts. It's an intriguing story and angle that Juliet is communicating."
Dropping the Mask can be purchased from Toi Ora Gallery, 6 Putiki St, Grey Lynn.
Janie Smith is Communications Advisor, the Blind Foundation.