Article
Arts Access Aotearoa
Arts Access Aotearoa has a board of trustees, chaired by Lynley Hutton. Lynley has more than 25 years of leadership experience working across the government, private and education sectors. Now self-employed, she contributes to the community by volunteering on a number of organisations' committees and boards.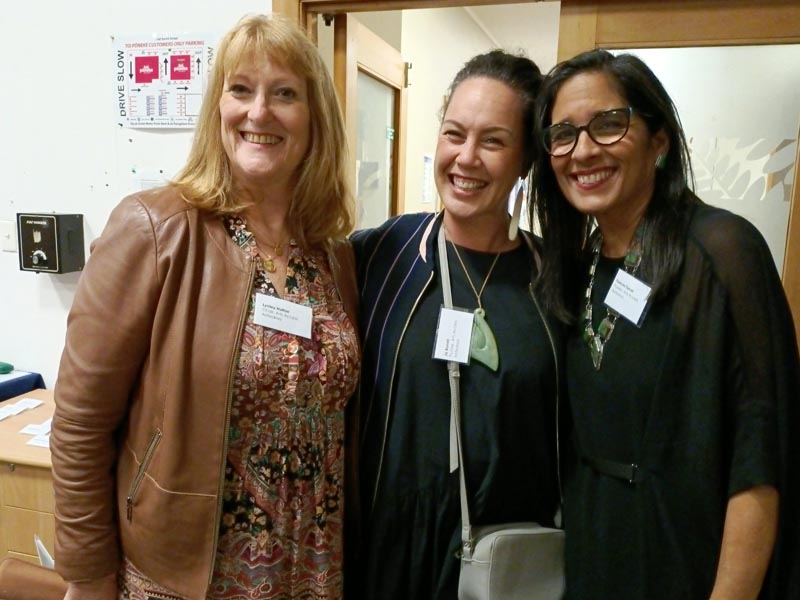 Being a trustee for Arts Access Aotearoa is a volunteer role. As its Chair, Lynley says her role goes way beyond delivering a summary of Arts Access Aotearoa's activities at its annual general meeting.
Lynley reflects on what makes the role important and rewarding for her, and offers insights into what good governance looks like.
Why do you do this?

Being involved with Arts Aotearoa is a way of honouring my whānau and a way of contributing to work that touches the lives of many people and their whānau.
I believe that access to the arts enriches and transforms lives: I've seen this in my own whānau and experienced it myself.
What do you focus on in your role as Chair?
For me it is all about people, people, and people. . There are the people that I work with on the board, my fellow trustees, and how we work together. It's also about our kaumātua, patrons, staff and volunteers. And it's about the people who Arts Access Aotearoa works with and supports.
These elements are all linked and underpinned by the values, policies, processes and practices that the board helps develop and maintain from a governance perspective. This includes having a strategic view of what is now and what can be in the future.
I feel very proud and positive about the work our organisation does; how well we do it; and the difference we make.
What makes for a well-functioning group of trustees?
It's important that my fellow trustees maintain their interest in the organisation and their enjoyment in what they're doing as volunteers.
Firstly, communication and respect are essential for a well-functioning board. So too are having the right skills at the table. Our appointments' process means that we look for people with those necessary skills, along with ensuring a diverse board.
Other tips from Lynley:
Think about what is helpful for the induction of new board members. It's more than providing background materials. This might be about conversations before, at and after meetings, as well as other opportunities to learn about what the organisation does.
Facilitate a board meeting so that everyone has the opportunity to speak and be heard, recognising that everyone has strenghths, knowledge and experience to contribute.
At the same time, you need to ensure you keep on task at the meeting, allowing the necessary time to get through the items on your agenda.
Do all of this in a way that makes it interesting and fun, helped by the nature of the discussion.
Have a good agenda, and clear papers that cover the right things: e.g. strategy, relationships, compliance, resources, and health and safety.
Share some food before, during and/or after a meeting helps. Maintaining blood sugar during a meeting helps with concentration but it's more than that. It's about the community aspect of sharing food, of taking time to talk as well as eat.
Our meetings begin and end with a karakia. To me this is respectful, inspiring and uplifting.
How do you and the board maintain a positive working relationship with the Executive Director and the staff?
Again this goes back to communication and respect. I appreciate that we are very lucky to have such a fantastic team at Arts Access Aotearoa to work with.
I have regular meetings with the Executive Director in between board meetings for collegial support.
Board meetings include an Executive Director report that explains how we are delivering to the annual plan and budget.
Currently, Arts Access Aotearoa is taking part in a Ti Tiriti o Waitangi study programme. This is bringing the board and staff closer together as we work towards our goal of being a Ti Tiriti partner organisation.
It's an evolving programme and we are all learning together, as well as individually. I love learning and exploring ideas, especially when they get to the heart of things that I think matter. This programme does that on so many levels.