Blog
Arts Access Aotearoa
It was a weekend of firsts! The first time Audio Described Aotearoa has provided audio description at Te Matatini; the first time Alanah-Jay Harris had audio described an event; and the first time blind audiences were able to experience the visual elements of the festival's performances.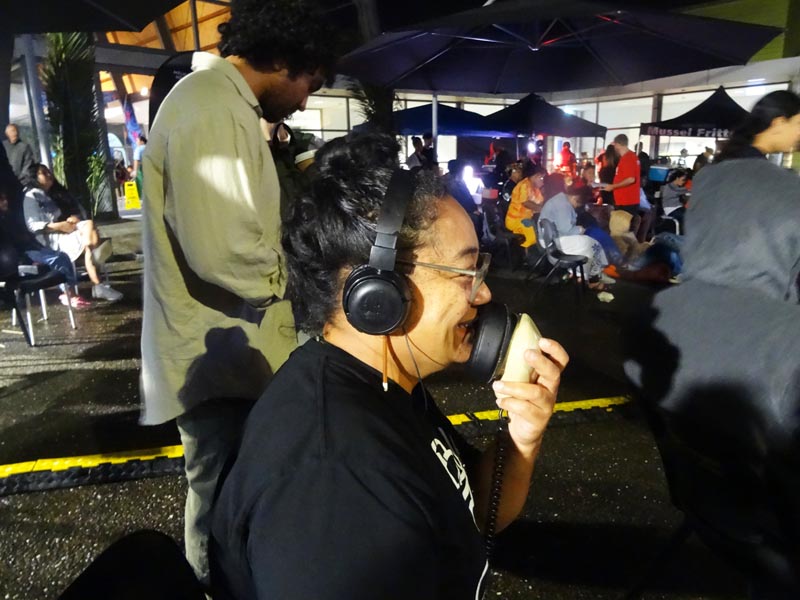 A fortnight later, Audio Described Aotearoa attended Siva Afi Aotearoa, a festival at the Māngere Arts Centre featuring the art of Samoan fire knife dancing. Here, audio describer Ina Patisolo facilitated a touch tour with the 2019 World Fire Knife Women's Champion, Hawaiian Jeralee Galeai. She then described aspects of the festival to more than 20 blind or low vision participants.
For me, these two weekends represent another exciting step towards realising my long-term dream of blind, Deafblind and low vision people across the world engaging with the rich diversity of Aotearoa's arts and culture.
Early steps were taken back in 2019 when we trained two Māori audio describers in collaboration with Kāpō Māori and the Auckland Arts Festival, and then described Taki Rua's Te Kuia me te Pūngāwerewere simultaneously in te reo Māori and English.
Auckland Arts Festival leads the way with its accessibility programme
We followed this up by supporting a bilingual description of Pūmanawa in the 2021 Festival.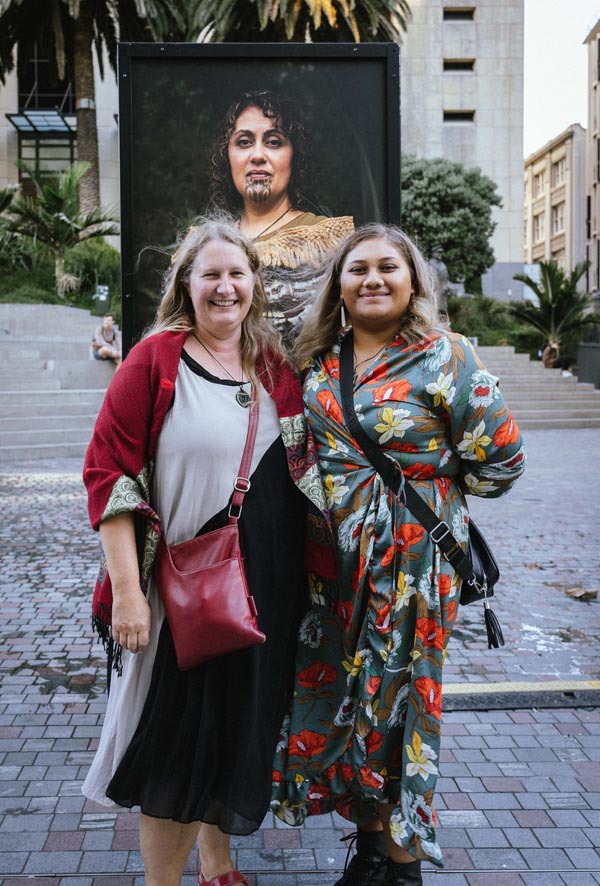 The Auckland Arts Festival has led the way with its accessibility programme and the 2023 event really reinforces this ongoing commitment. In addition to its Siva Afi Aotearoa event, the Festival has commissioned a large number of audio described events.
We also started to engage more closely with artists like Lusi Faiva and Rodney Bell through Touch Compass and wanted to do justice to the cultural significance of their work.
What was clear from all these experiences was the need for skilled Māori and Pacific describers to give life to the meaning of visuals and convey the deeper meanings of the art.
This was also happening in the context of the global Black Lives Matter movement, and international discussions among audio describers around how we prioritise voices that aren't usually heard.
At the same time, arts organisations were starting to shift focus to bring different communities to the theatre. So, for example, when Auckland Theatre Company presented The Haka Party Incident in 2021 and Dawn Raids in 2022, it was important to ensure we had Māori and Pacific audio describers leading our work.
Feedback from Māori and Pacific audiences
The feedback from those productions was incredible. People gained a much stronger understanding of the art through the eyes of the audio describers. Blind Pacific peoples who had never been to audio described shows attended Dawn Raids, were moved by the art, connected in a deep way with the description, and consequently demanded more.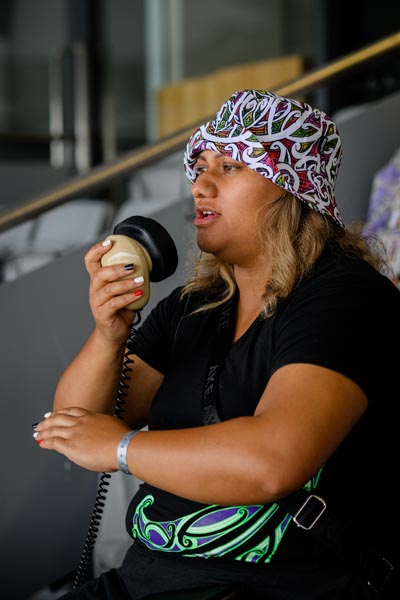 Supporting the development of trained Māori and Pacific audio describers is a kaupapa I've dreamed of for many years. And now, thanks to a grant from Manatū Taonga Ministry for Culture and Heritage, Audio Described Aotearoa will be able to build a small pool of describers to describe Māori and Pacific performance. They will also bring fresh perspectives to all audio description.
The online work we produced with the Royal New Zealand Ballet during the COVID-19 lockdown in 2021 demonstrated a domestic and international audience for audio described work. By way of illustration, more than 1500 people around the world tuned into four audio described online performances of previous RNZB ballets.
In a few years' time, I hope this online content will extend to Māori and Pacific arts: where films like Whina and Muru come with audio description tracks written and recorded by Māori describers; and where Disney films like Moana, with the soundtrack recorded in te reo Māori, also have te reo Māori audio description.
Another important goal is to ensure blind, Deafblind and low vision Māori and Pacific peoples get to shape the project. We'll be seeking people to become what we call "blind consultants" and also coordinators to reach the communities who could benefit; find out what people want to engage with; and then work with arts organisations to deliver it.
We also know the arts are an important way of promoting cultural awareness and understanding. There are many other blind, Deafblind and low vision people in New Zealand who know, for example, what kapa haka sounds like but want to know what it looks like and what it means, and so another aim is to offer this cultural understanding to the wider blindness community.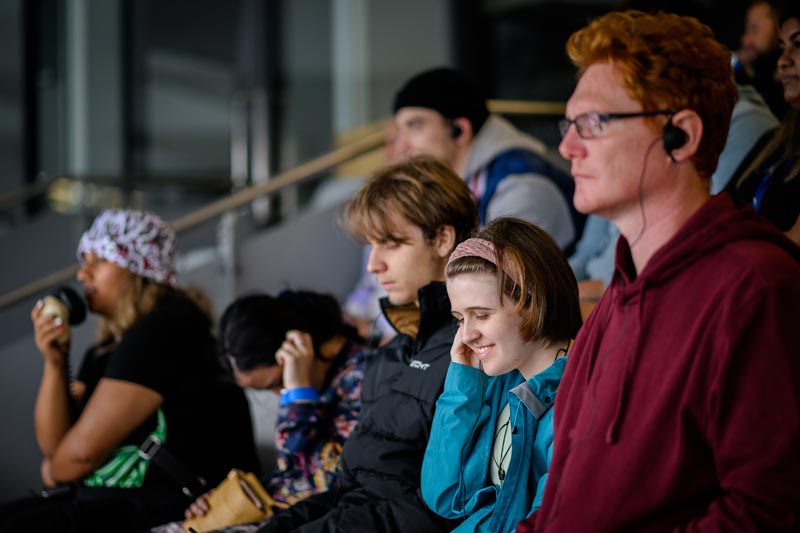 We also want to encourage people from within the community to talk directly to arts producers and funders, and tell them what they want audio described.
In the longer term, we hope this will lead to increased participation. For example, if we could build a strong lexicon of audio description for kapa haka, more blind young people may feel confident participating alongside their sighted peers.
Blind consultants will play a crucial role in the training process and we hope to bring together our current consultants with new recruits to work through what makes good description and good audio describers in Aotearoa.
All of that knowledge will be shared with the new and experienced describers so we build a trusted network of people who support and challenge each other to keep improving.