News
Arts Access Aotearoa
Based on the audience members' applause and cheering, the waiata of the day was "Just an Illusion" performed by the band Hot.T. And the audience's appreciation was spot on: Hot.T claimed victory in Auckland Prison's 2022 Battle of the Bands competition recently held at the prison.
Hot. T sang three songs: Dreams by Fleetwood Mac, Just an Illusion by Julia Zahra, and a remix of Show Me by Nesian N.I.N.E.
"I told the brothers if they weren't touched by our version of Just an Illusion, they're made of stone," says Hot.T band leader *Jay. "We're stoked that we won the main trophy and we dedicate it to a uso [brother] in our unit who recently lost his koroua [grandfather]"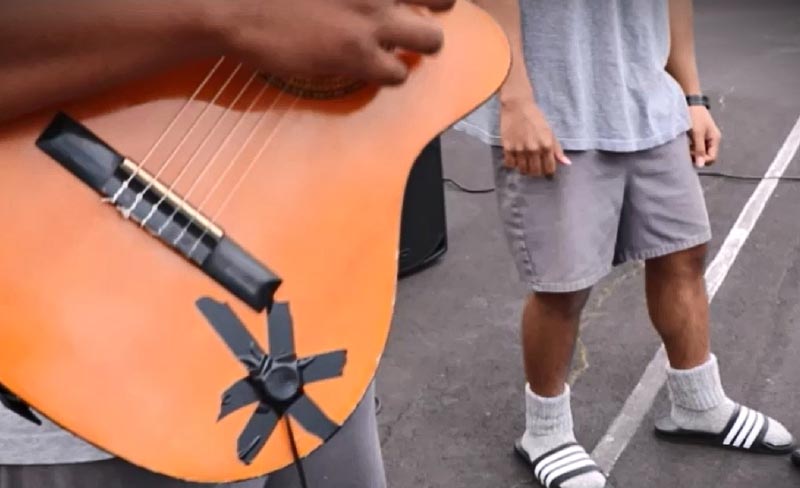 Auckland Prison's Battle of the Bands contest is fast becoming a firm favourite on the prison's events calendar since the inaugural competition last year.
"The talent that runs through this whare is undeniable and I'd like to thank both the men and the staff for organising this kaupapa," says Topia Rameka, Corrections' Deputy Chief Executive Māori, and one of the four competition judges.
"Thank you for lifting the wairua and oranga with your music. We need to do a lot more of this up and down the country, and I look forward to highlighting this kaupapa so others can follow."
Six bands from two units put on an open-air gig, worthy of a far bigger stage. With names such as Benny & The Jets, TPT Vibes, New Breed and That 70s Show, the bands did not disappoint.
Performers have audience on its feet
Consummate performers, the band members smashed it on the drums, guitars and keyboards, and had the audience on its feet, clapping and singing along to timeless classic rock, reggae, blues, rap and more.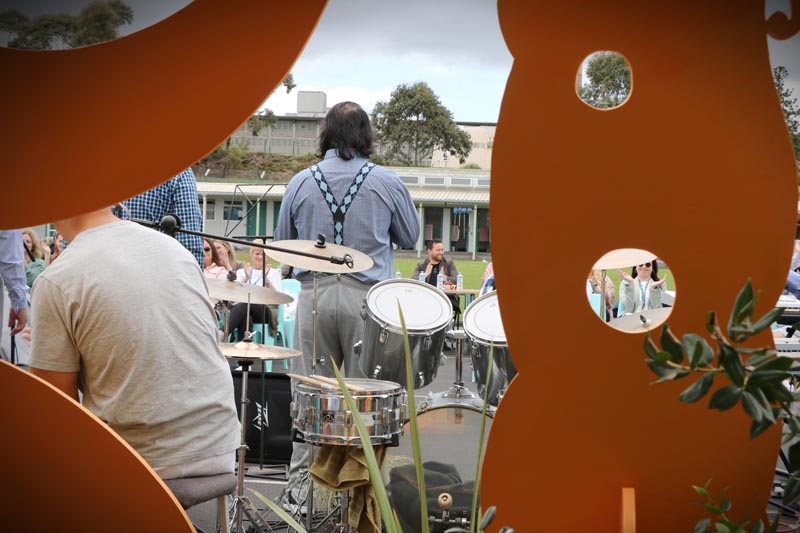 "We're not professionals but we're doing our best," says Benny & The Jets band leader *Fetu, just as he launches into his version of Queen's Fat-bottomed Girls with a dramatic Elvis-like swing of the right arm.
This performance earned Benny & The Jets third place in the contest, with Aotearoa Avengers, the second runner-up band.
For *Rangi, a member of the New Breed band, the exposure to making music in prison has helped him discover his potential and further nurture his innate musical aptitude.
"My dad used to play guitar and my mum always said I had musical talent. But I only learned to play instruments and write lyrics and compose songs once I came into prison. I even learned about opera and I really like it!
"When I leave prison, my dream is to record some songs I have written and composed here, but I wouldn't know how to go about it. I'd need help with that.
"I want to start out kind of like in the movie Mt. Zion: go for auditions and take it from there, while I also build my welding business."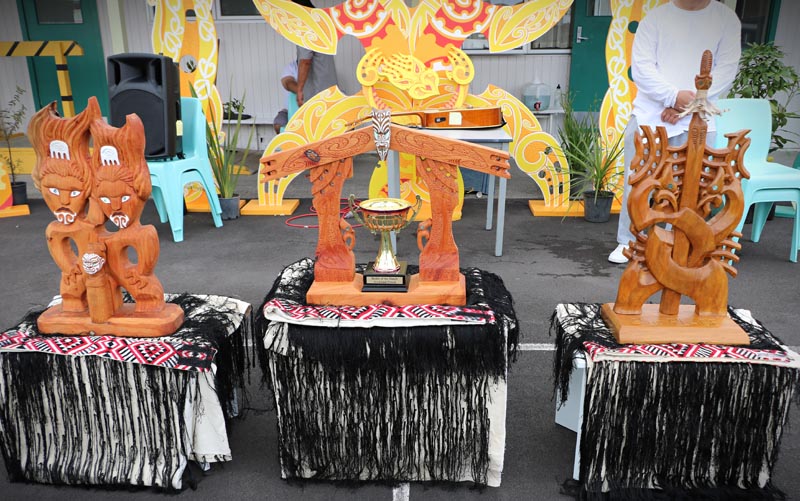 The Battle of the Bands ended on a high note with prizes awarded and kai for everyone.
As Auckland Prison Residential Manager John Small said earlier during the pōwhiri, "Today is a celebration of whanaungatanga, the kinship that gets people through tough times and puts the needs of the group before the individual's.
"Our guests have the privilege of enjoying great music and supporting the performers, and the men have the opportunity to express themselves through their music, showcase their talent and grow their confidence – all of which prepares them for the world beyond the prison walls."
*Not their real names to protect their privacy.