News
Arts Access Aotearoa
Jacob Dombroski flies solo
14 February 2017
By Daniela Pavez
This is story is about strength, family and dreams; about overcoming fears, facing challenges and speaking up about your truth. Meet Jacob Dombroski, a young talent from Wellington, whose first solo performance, Big J Stylez, will be presented on 22 and 23 February as part of Pūtahi Festival 2017.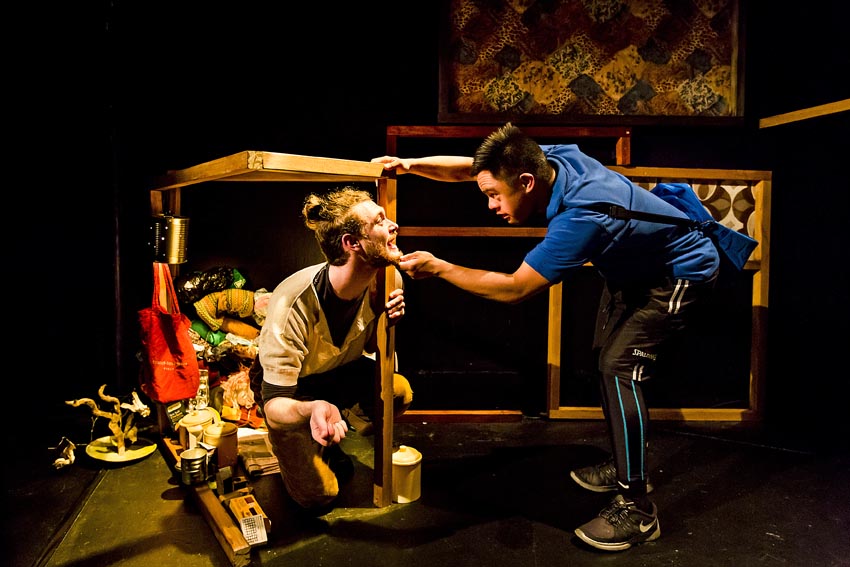 Jacob has been exploring acting over the past three years. Working with Everybody Cool Lives Here, he was a member of the cast in Wake up Tomorrow (2015) and No Post On Sunday (2016).
Rose Kirkup, Artistic Director of Everybody Cool Lives Here and director of Jacob's show, says it's important to support each performer individually and develop their careers in the best possible way.
"I knew that Jacob is super-passionate and that he loves acting, dancing and performing," she says. "But talking more with his mother, I found a lot more about Jacob's life. I was fascinated. I saw a big opportunity for him – and here we are.
"Jacob is a very independent person, who grew up in a supportive and loving family. He's never been labelled or treated differently by his family. That meant he grew up with a strong sense of himself."
Dealing with bullying
In the play, Jacob explores his childhood memories; his strong relationships with his whānau; his brotherhood with his siblings; and also his experience as a bullied school boy.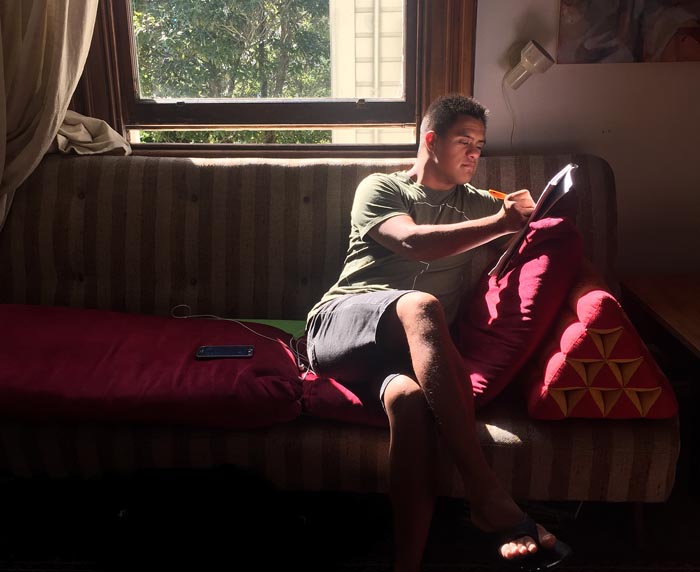 "They bullied me because I was a different school kid," Jacob explains. "They were bad to me and tried to make me feel bad about myself. But they couldn't.
"I want to say to people that you don't have to feel bad about yourself. I want to encourage people to say 'It's fine, calm down and speak up'. I've been there. I know its hurts, but it will pass,"
Rose and Jacob have been working on the play since November last year. Digging into some of those memories hasn't always been easy.
"Jacob was quite guarded, because the bullying was a traumatic experience but as we dropped the emotional barrier, memories came back," Rose says. "It is very impressive how well he can remember details.
"He plays himself and everyone else. He has done an amazing job with accents, voices, different body shapes and developing characters. It is a really complex work for someone who doesn't have any formal training. In the past six months, he is really coming to his own performance."
Opening up new opportunities
The show was developed to be part of Pūtahi, an artist-led festival organised by Tawata Productions and curated by artist Moana Ete. Its aim is to support and encourage Māori theatre practitioners.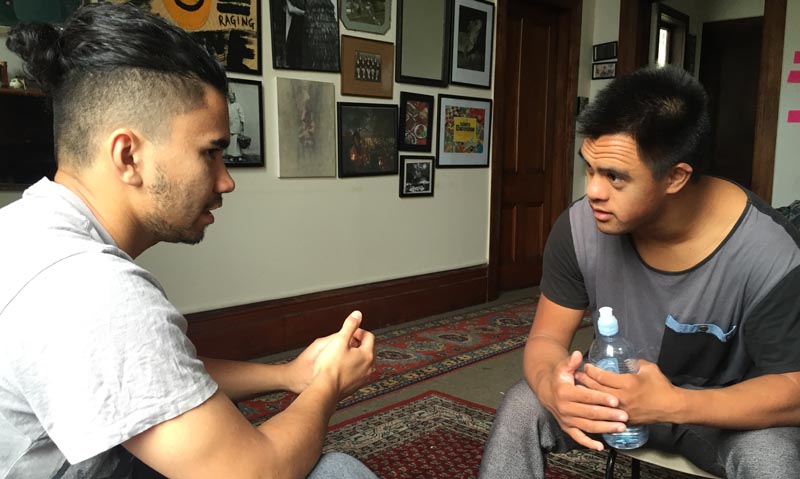 "As a Pākehā, I can't help Jacob to connect with his Māori heritage so I thought it will be great for him to be part of this festival and open new possibilities for him," Rose says.
He is very excited about the show. Also a member of hip hop group JDK, he says there's nothing else he would rather do.
"I was born to be an artist. Every time I am on the stage, I give everything and I have a lot to give."
Jacob will perform Big J Stylez on 22 and 23 February, at 8.30pm at Studio 77, Fairlie Terrace, Kelburn. Book your seat online. Entry by koha.