Pioneering Equal Voices Arts at PANNZ Arts Market
For the first time, a Deaf/hearing arts company showcased its work at the Performing Arts Network New Zealand (PANNZ) Arts Market 2021. The company, Equal Voices Arts, pitched its new work, Where Our Shadows Meet, at the market, held online because of COVID-19.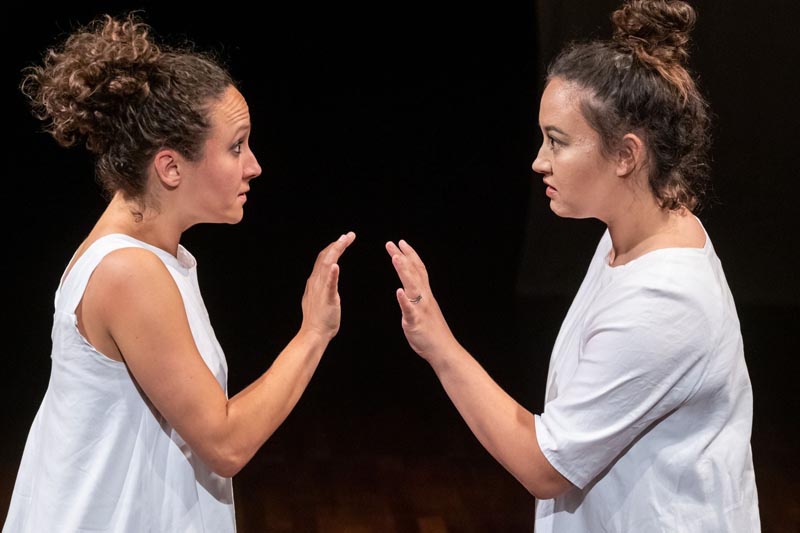 Dr Laura Haughey, Artistic Director, Equal Voices Arts, says the company is constantly pioneering and being innovative. "We were really excited to be the first Deaf/hearing theatre company to pitch work at PANNZ. It was a great opportunity for us to share news about our work, particularly our new show Where Our Shadows Meet. We are grateful to the team at PANNZ for having us.
"Equal Voices is keen to innovate the scene by playing with the creative potential of making accessible work. We like to explore ways to work without formal interpretation, yet keeping the work accessible for both Deaf and hearing audiences.
"The actors perform in their first language. This placement of languages is intended to make a strong political and cultural statement of equality, without the superiority of one language and culture over the other."
"A very special type of theatre experience"
Laura is also director and dramaturg for Sorry For Your Loss, a play written and performed by Cian Parker. It featured at the Auckland Live Fringe Town from 15-18 February, and goes to Auckland Arts Festival in March 2021. In a Stuff review, it was described as "a moving, deftly told story… a very special type of theatre experience."
Laura worked with Equal Voices Arts' NZSL consultant and director of interpretation Rachel Turner on a new interpreted version of Sorry For Your Loss, which was performed at the Hamilton Gardens Festival in late February.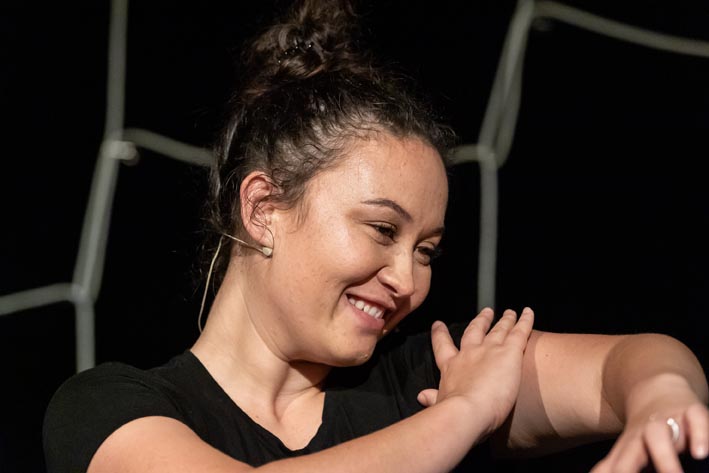 Cian and NZSL interpreter Melissa Sutton were in the same line of vision so that Deaf audience members didn't have to look back and forth between actor and interpreter, ensuring great visibility and access for Deaf patrons.
"Deaf leadership is vital for our company," Laura says. "Rachel's first language is NZSL and all the language choices we make on stage go through her. This keeps the roots of the company's work firmly grounded in NZSL."
In Where Our Shadows Meet, both NZSL and spoken English are on stage with no formal interpretation. The play premiered at the Playhouse Theatre in Hamilton on 23 January. Laura and the team hope to tour it more widely around Aotearoa New Zealand after the PANNZ Art Market.
The show was designed to be accessible to both Deaf and hearing audiences. The Deaf community turned out in force, some travelling from as far away as Auckland to see it.
The 110-seat theatre had a full house, with 30-40% of the audience members being Deaf.
What Deaf people experience every day
Laura says the hearing members of the audience found it "humbling" not understanding everything that was going on and recognised what Deaf people experience every day.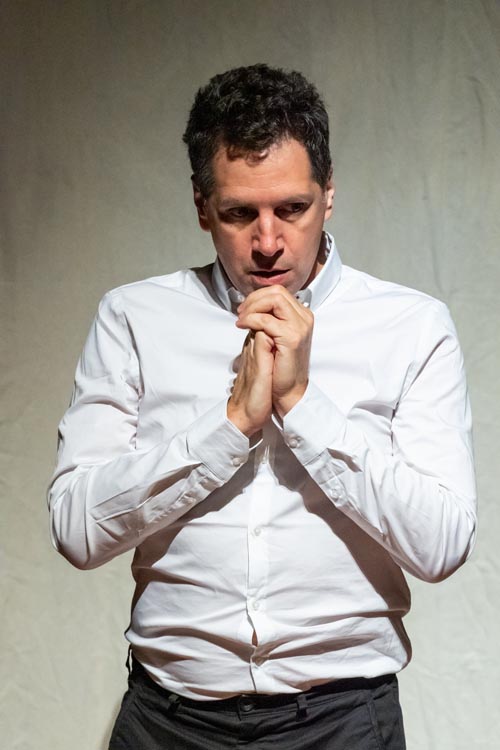 The premiere was the first public event to bring Deaf and hearing people together to see this particular show. However, it had already had a number of showings with the Deaf community.
"We always have a 'sharing' performance when we are halfway through our development phase so we can consult with the local Deaf community about the work we're making and get their feedback. We are really grateful for this opportunity to test out the work we are making."
Feedback on the show included comments such as:
"Thank you Equal Voices. The performance was breath-taking and had so many of us in tears at the end. The actors were so talented. The story emotional. Fantastic direction. Pianist awesome."
"Right up there with Salonica [a previous Equal Voices production], it was one of the best pieces of theatre I have ever seen. Thank you to ALL involved for your dedication to making a breathtaking performance ... The message is powerful!"
"Beautiful show! So emotional!"
"Wow amazing show … so emotional and touching. I will never forget! I cried at the end even though I'm not a crying person. It's a powerful story."
Laura and the Equal Voices Arts team share a couple of points about working across NZSL and spoken English with a Deaf/hearing team:
We always like to start with NZSL as the primary language in the space, with English as the second language.
Access to the arts for Deaf people goes beyond language. Obtaining the necessary funding to perform and attend arts events is a constant challenge.