About creative spaces
Creative spaces are organisations and places where people who experience barriers to participation can make art, or participate in artistic activities such as theatre, dance, circus, music, film and creative writing. Barriers to participation include learning or physical disability, neurological conditions, mental ill health, age-related vulnerability (senior citizens or vulnerable youth ), cultural isolation or poverty.
These organisations and groups provide space, resources and assistance in ways that will lead to self-expression, empowerment and self-development through making art or participating in artistic activities. There are many creative spaces throughout New Zealand. Some encourage an informal, drop-in approach while others prefer a structured approach, with programmes and workshops in writing, visual and performing arts. Read more about the history of creative spaces
Arts Access Aotearoa facilitates a national Creative Spaces Network. If you would like to join this national network and also join a regional network, please contact a member of our creative spaces team.
Insights into art tutors and facilitators at creative spaces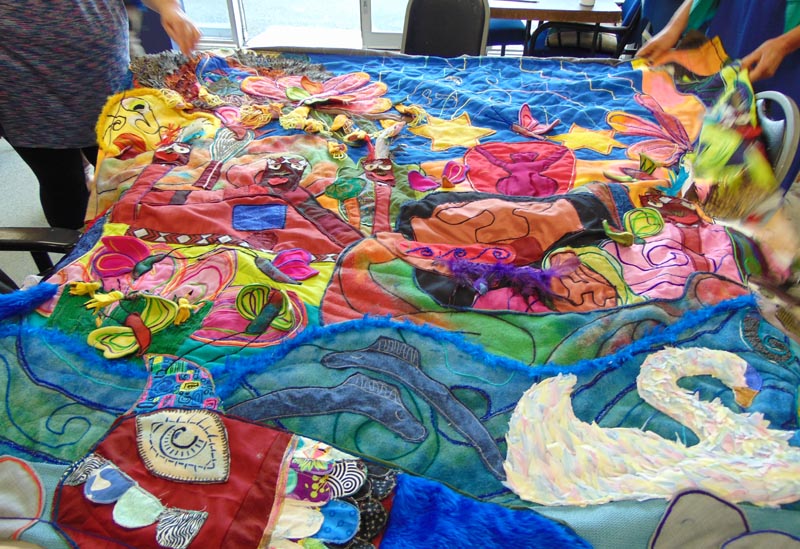 Insights into the role of art tutors at King Street Artworks in Masterton, celebrating its 25th anniversary in 2022, sparked an Arts Access Aotearoa project highlighting the role of art tutors and facilitators in creative spaces throughout New Zealand. The project complements the Creative Spaces Professional Development Programme, including the upcoming online conference on 1 and 2 November. Along with the case study, written by King St Artworks' Studio Manager Linda Tilyard, Arts Access Aotearoa is preparing short Q&A interviews with a number of art tutors or facilitators.
These interviews are posted online when they are completed.
Read Insights into art tutors at creative spaces
Read Q & A: King Street Artworks and its art tutors
Creative spaces pānui
Sign up to receive your creative spaces pānui here.
News, events, opportunities and tips
Arts Access Aotearoa can help you promote your creative space and reach a larger audience. We write news stories and post these on the website and, sometimes, on The Big Idea, Creative New Zealand, Manatū Taonga Ministry for Culture and Heritage, and Scoop websites. We also promote these stories on social media. Please email Iona with your newsworthy stories and artists. Also let us know if you want to be listed in the creative spaces directory and have any useful tips, resources, opportunities and events to share.
You can post your accessible arts events on the Arts Access Aotearoa events calendar and we will broadcast it to other relevant what's on sites.