Article
Arts Access Aotearoa
Curt L. Tofteland has worked in professional theatre for 37 years as a director, actor, producer, playwright, writer, teacher, programme developer, and prison arts practitioner.
He is the founder of Shakespeare Behind Bars, an internationally acclaimed personal transformation programme which combines art, theatre, and the works of William Shakespeare to create Restorative Circles of Reconciliation in prisons.
During the 2003 Shakespeare Behind Bars production of The Tempest, Philomath Films chronicled the process in a documentary that premiered at the 2005 Sundance Film. Since then, the documentary has travelled around the world to more than 40 film festivals, winning a total of 11 film awards.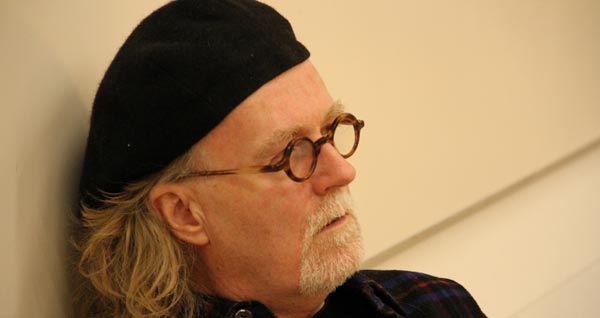 After nearly 20 years, Shakespeare Behind Bars is the oldest Shakespeare programme of its kind operating in North American prisons.
Additionally, Curt has worked as a prison arts practitioner in the Kentucky Correctional Institution for Women, where he also taught college classes for the Jefferson Community and Technical College. Here he created a Ten Minute Playwriting Program. He also taught JCTC theatre classes at the Kentucky State Reformatory.
The University of Auckland has selected Curt as its fifth Creative Fellow. Curt's visit provides an opportunity for Arts in Corrections practitioners, Corrections staff and the wider community to gather and talk about the role of creativity in making a difference in people's lives. Curt will visit Auckland, Wellington and Christchurch, talking about his work at three public events. As well as the public lectures, Creativity in Corrections symposiums will be held in each city. Read more on this visit here.
Further reading on Curt Tofteland
Shakespeare Behind Bars website
The Mission of Shakespeare Behind Bars is to offer theatrical encounters with personal and social issues to incarcerated and post-incarcerated adults and juveniles, allowing them to develop life skills that will ensure their successful reintegration into society. For more information visit the website here.
Performing New Lives: Prison Theatre, edited by Jonathan Shailor
Curt Tofteland is the author of Chapter 13: The Keeper of the Keys (p. 213 -230) of the book. Performing New Lives draws together some of the most original and innovative programs in contemporary prison theatre. Leading prison theatre directors and practitioners discuss the prison theatre experience first-hand, and offer valuable insights. It is essential reading for drama therapists, theatre artists, prison educators and academics. For more details on the book or to purchase it, read here.
Jonathan Sailor interviews Curt Tofteland, one of the contributing authors to his book, Preforming New Lives: Prison Theatre, which draws together some of the most original and innovative programs in contemporary prison theatre. For the interview, read here.
TED Talks
Curt has delivered two TED Talks. In 2012, at the TEDx Macatawa in Holland, Michigan, where the subject of his talk was mercy and in the 2010, at the TEDx East in New York City where the subject of his talk was shame. For his performance at TEDx Berkeley visit the website here