News
Arts Access Aotearoa
Hats exhibition aims to break down stigma
6 September 2019
By Antoinette Spicer
A Wellington exhibition, Get a Hat, Get a Head, is using hats to break down stigma around mental health and spark discussion in the wider Wellington community during Mental Health Awareness Week from 23 to 29 September.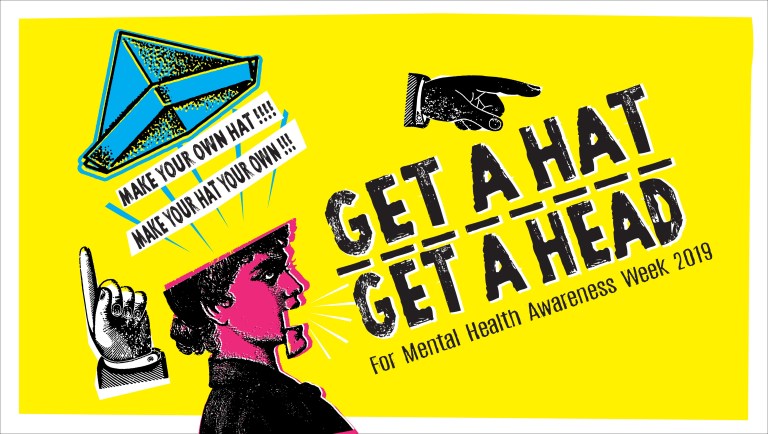 Get a Hat, Get a Head opens on Monday 9 September in the Flux Gallery in Wellington Museum.
Artists from Arts on High, MIX, Pablos Art Studios and Vinnies Re Sew – creative spaces from Wellington and Hutt City – have collaborated to turn secondhand hats into artistic creations.
One of the organisers, Ellyn Rose Smith Whatley, Director of Pablos Art Studios, says the exhibition title is a play on words, taken from a 1940s advertising slogan "Get ahead, get a hat", implying that in order to advance your life you needed a hat to help you on your way.
"The collaboration is shifting the focus to mental health, implying that to get ahead you need to maintain mental wellbeing: or 'get a head'," she says.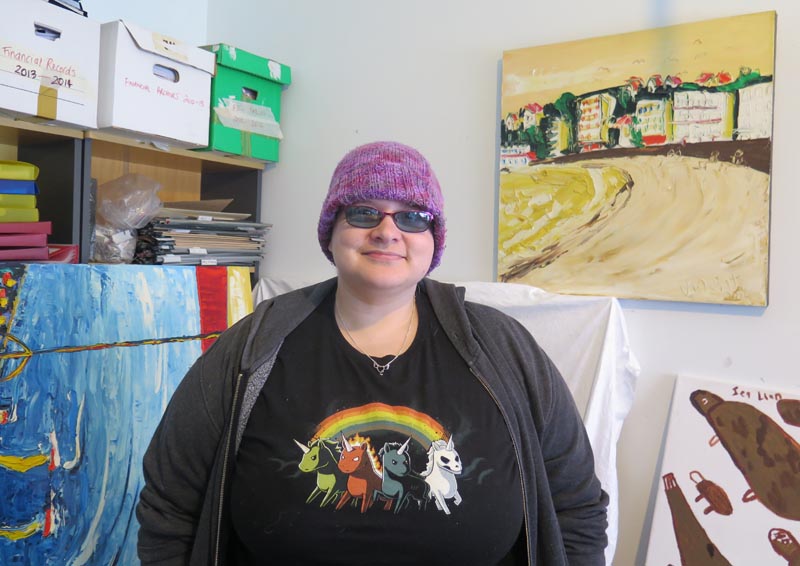 Participating artist Patricia Cardinelli-Wayne, who attends Pablos Art Studios, says she hopes to challenge perceptions of mental illnesses. She used multiple mediums of paint swirled on top of her hat and attached a paintbrush to represent how she paints to deals with her anxiety.
"On the brim of the hat, there is a compass because I'm always trying to find north so that's my interpretation of trying to find my way through my mental health," Patricia explains.
Artist Paul Holmes created an ice-cream hat to "represent people saying that they can't do anything for themselves. just like an ice-cream, they are melting and fading away."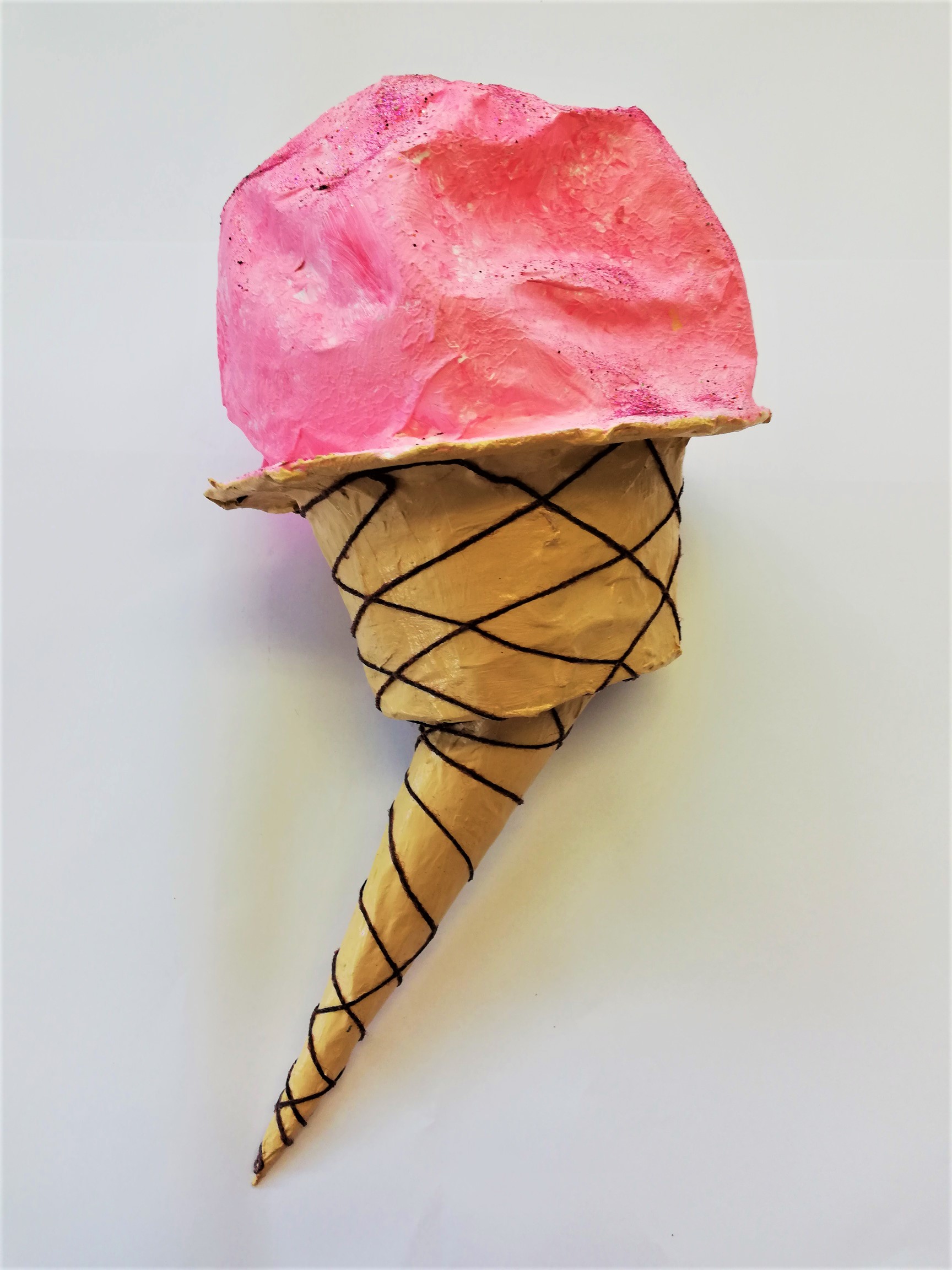 Ellyn Rose says "labels stigmatise and form a counterproductive outcome for people who are struggling with their mental health".
She expects thousands of Wellingtonians will come to see the exhibition and hopes it will start a discussion within the wider Wellington community around the artists' mental health journeys.
"The purpose of this project is to liberate the artists' voices, creating opportunities to see themselves as artists rather than patients."
The hats will be on display from 9 September to 13 October in Wellington Museum's Flux Gallery, as well as being displayed in Pablos' ROAR Gallery.
Join the launch event on Monday, 9 September from 5 pm, at Wellington Museum. This free exhibition runs from 10am to 5pm, 9 September – 13 October.