News
Arts Access Aotearoa
30 November 2015
A conference in Brisbane about the use of performing arts in correctional facilities in early 2014 planted the seeds that have grown into a performance programme at Northland Region Corrections Facility.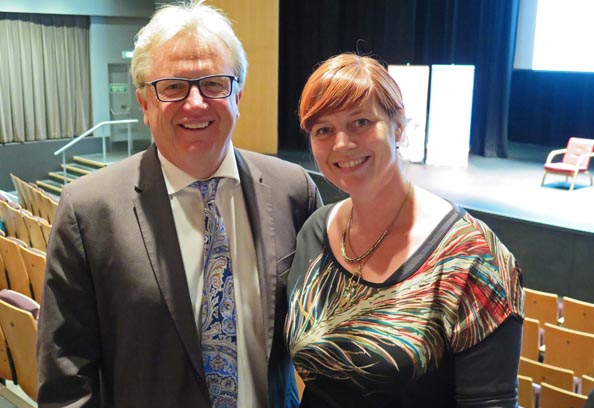 At the conference, Jacqui Moyes, Arts in Corrections Advisor, Arts Access Aotearoa, met Associate Professor Peter O'Connor of the University of Auckland. She also met Penny Glass, an Australian theatre practitioner living in Chile and making theatre with men in a Santiago prison.
A year later, the University of Auckland invited Arts Access Aotearoa to present symposiums featuring the university's Creative Fellow 2015, Curt Tofteland, the founder of the Shakespeare Behind Bars programme in the United States.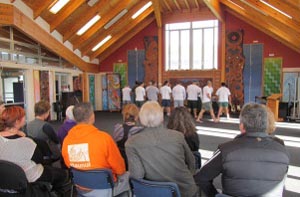 Following the symposiums in Auckland, Wellington and Christchurch, Curt Tofteland visited Northland Region Corrections Facility in May. Here, he worked with staff and prisoners to form a performance group that was safe and sustainable, guided by a process called Restorative Circles of Reconciliation. Also participating were Peter, Jacqui, Penny Glass and Beth Hill, Arts Tutor and Distance Education Facilitator at the Northland facility, and two local theatre practitioners Chris Graham and Hemi Rudolph.
Six months later, Penny was a keynote speaker at the University of Auckland's Performance of Hope conference and returned to Northland with Jacqui from 12 to 13 November for a workshop with the group. The focus here was developing and creating theatre through storytelling and movement.
Specific needs of each prison
For Jacqui, who initiated the performance programme, the roles that performance can play in prisons are multiple. But like any community, she says, each prison has its specific needs.
"Northland was chosen because it has a dedicated team of arts tutors, led by Beth. A group of 16 men were selected based on their leadership qualities. There was also a set of criteria they needed to meet: for example, already engaged in the arts, having lengthy sentences and being older men. Only two of the selected men were under 22 years of age."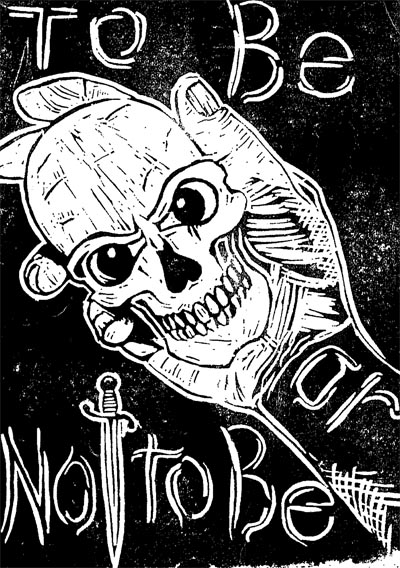 All but one of the men was new to Shakespeare. However, Jacqui says, they have developed a love of his words and an understanding of their relevance to their lives. For instance, they workshopped and performed Hamlet's famous "To be or not to be" soliloquy – focusing on four questions: Who am I?; What do I love?; How will I live my life, knowing I will die?; and What is my gift to humankind?
"It's a very positive group and staff say the men always come back to the unit with smiles on their faces. The reality of life in prison is that it's very hard to stay positive and feel hope. But you need to feel positive and hopeful if you're going to take steps towards making change – and that's what this group is providing."
Here is some feedback from three of the men after Curt's workshop:
"It made me more relaxed and confident being a part of an acting team."
"I have a better personal perspective and realise also how much I have to offer and contribute."
"I see certain aspects of life more clearly and how the change for good is unlimited."
When Jacqui returned to Northland in November, she says it was "fantastic" to see the participants using the performing arts circle so effectively, thanks to the ongoing support of Beth Hill.
"I also found it inspiring to work with Penny. She brings such professionalism, optimism and generosity to everything she does. For her, it was important to return to the group, and provide that sense of continuity and connection."
End-of-year show for staff
Beth Hill says the men are working on an end-of-year show for staff and then in the new year, a new group will form. The current group, she says, are very aware about the need to bring in others because many of them will be moving on to other programmes or released into the community.
"We're excited at the prospect of inviting new members to join and also hope to involve the young adults on site in some workshops, to be led by men already in the group," Beth says.
"Consistency is key to the success and integrity of any programme delivered inside prison. All the facilitators involved in the first workshop are integral to the programme's success. So too are the programmes and management teams here.
"The two days we spent with Penny and Jacqui this month were constructive and confidence building. The tools we've been given are invaluable and will assist the men in successful rehabilitation and re-integration."
Three key elements
Asked to name three key elements in setting up the programme, Jacqui lists:
Beth Hill, who is a vital link. She provides the continuity and ongoing support so the programme can thrive and achieve its goals of providing the possibilities of change.
the selection of the men. They were all ready and willing to participate.
Peter O'Connor and the University of Auckland provided the opportunities. The funding was important but Peter also comes to this work with an understanding and a belief in the value of performance in a prison context.
The University of Auckland supported Jacqui Moyes, Curt Tofteland and Penny Glass to visit Northland Region Corrections Facility.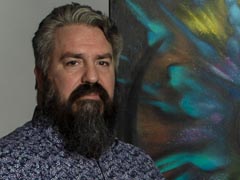 Neil Wallace: Neil is Arts In Corrections Advisor | Kaiārahi A Toi Ara Poutama, Arts Access Aotearoa (M: 027 263 6711 E: aic@artsaccess.org.nz). Neil works Monday to Thursday.