Article
Arts Access Aotearoa
Redemption comes in many shapes, colours and sounds at Northland Region Corrections Facility (NRCF), a leader in the development of arts and cultural programmes to support the rehabilitation of prisoners and their re-integration back into the community on release.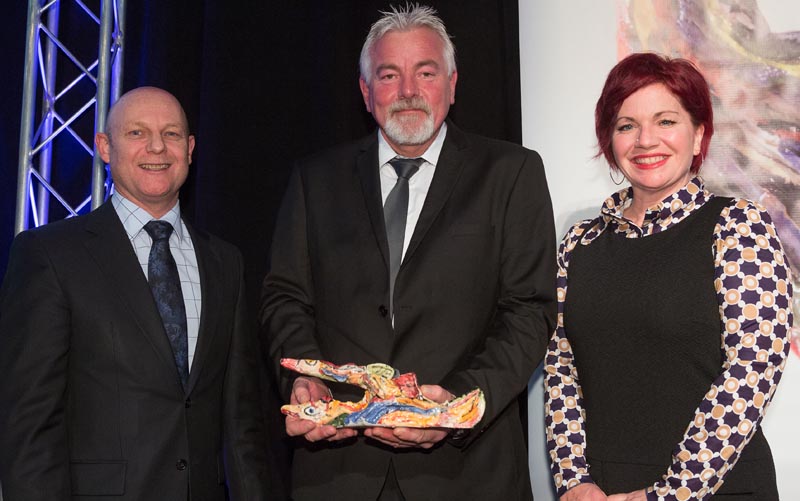 NRCF's tikanga-based philosophy, along with its creative activities and projects, support a well-structured pathway. Recipient of the Arts Access Corrections Leadership Award 2016, its shared vision across the prison is to support prisoners on this pathway; reduce re-offending; be mindful of victims of crime; and use creativity in its many forms to achieve these goals with dignity and integrity.
The judging panel applauds the breadth of its achievements, its education outreach, innovative practice, and focus on the arts and culture. "Also impressive are its community partnerships, which have resulted in the annual exhibition at Mairangi Arts Centre, the provision of art in the community and, most recently, the Shakespeare Behind Bars initiative with the University of Auckland."
Pivotal role of Beth Hill
Beth Hill of Redemption Arts and Education Services is its arts tutor and education facilitator. Acknowledging the work of earlier art tutors, Beth now plays a pivotal role in developing the Facility's arts programmes and partnerships.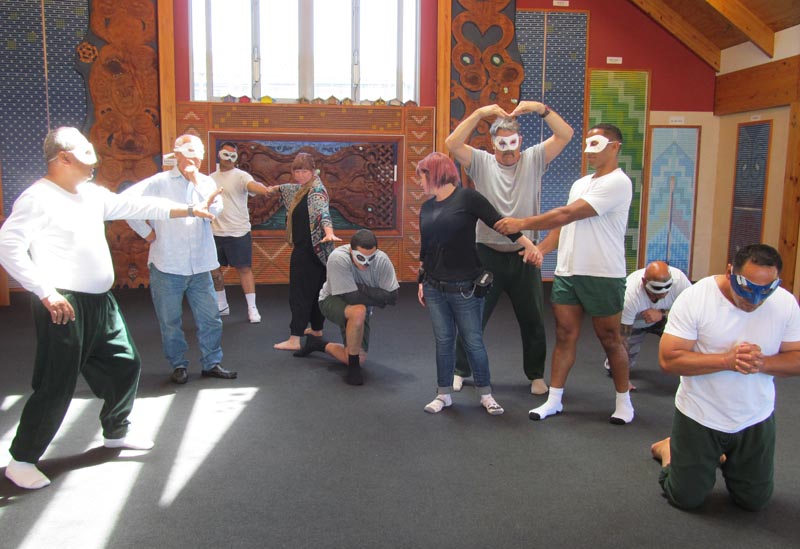 Passionate about her job and proud of the positive atmosphere created at the prison, especially in the Weka Unit, Beth values the teamwork based on "open, honest and respectful communication".
"Promoting the arts at Northland Region Correction Facility has never been easier," she says. "We have an amazing team of Corrections officers, educators, interventions staff and management team. We all believe that the arts are a valuable tool to add to the kete when it comes to rehabilitating and reintegrating men from the prison into the community."
The Facility offers theatre, music, creative writing, painting and carving classes, where prisoners find support and gain new skills on their pathway to rehabilitation. They can also study NZQA courses and gain qualifications through Te Aho o Te Kura Pounamu – The Correspondence School and North Tec.
Recent achievements
Achievements in 2015–2016 include two exhibitions of prisoner art at Mairangi Arts Centre; the establishment of the Weka Unit, focused on creative industries and rehabilitation; work with writer Charlotte Robertson to illustrate a book aimed at the children of prisoners; Community Outreach Day for the Arts: theatre workshops with the founder of the Shakespeare Behind Bars programme, American Curt Tofteland, Penny Glass, an Australian practitioner working with prisoners in Chile, Jacqui Moyes, Arts Access Aotearoa, and Peter O'Connor, The University of Auckland; carved pou pou donated to the Mairangi Bay walkway; and the introduction of Te Wananga Aotearoa's whakairo course.
Beth is particularly proud of the Facility's Shakespeare Behind Bars programme.
"The group has not only survived its first year but has grown to be a respected and valued rehabilitation tool at the prison. I am proud to support the men in the group and have seen them take on and share the values and principles we established with Curt Tofteland in 2015."
Contributions to the community
The prison also has a network of expert practitioners regularly visiting the site; contributes to the community through donations of prisoners' artwork, exhibitions and open performances; and engages with local iwi for advice on cultural protocol.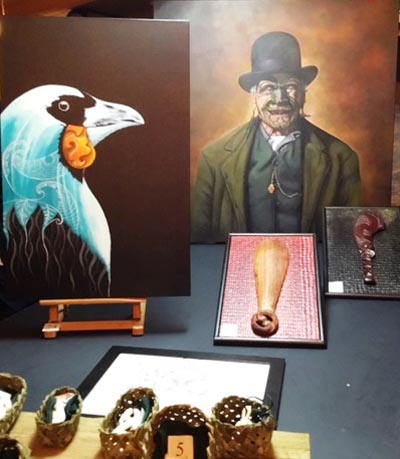 New projects for the next 12 months include developing an art and design giftware product range to sell locally and a large mural for the Facility's children's play area, along with several projects working with local charitable trusts.
Beth says prisoners can find a way out of crime through a rehabilitation process that enables them to connect and express themselves creatively. Like Simon Kerr, who spent much of his life in and out of prison.
Finally, during his most recent prison sentence at NRCF, he began working out this troubled life through art.
Simon, now living in the community, continues to paint his way to a new life. His exhibition, The Roads to Redemption, at Whangarei Art Museum in early 2016 depicted Simon's difficult childhood, his dysfunctional family, crime, incarceration, escapes and ultimate rehabilitati