Kaumātua, patrons and trustees
Arts Access Aotearoa is governed by a board of trustees. Richard Benge is the Executive Director and Lynley Hutton is the Chair.
Kaumātua
The Venerable Wiremu (Bill) Kaua ONZM, JP (Ngāti Porou, Ngāti Kahungunu, Ngāti Horowai, Rongowhakaata, Rakaipaaka, Te Aitanga Hauiti)
Patron
Dame Miranda Harcourt ONZM, Wellington: A leading New Zealand actor, Miranda Harcourt has worked with the Deaf community. She has also worked in the drama-therapeutic field with physically and intellectually disabled people. In addition, she has worked with men and women in prisons throughout New Zealand.
Trustees
Lynley Hutton, Chair, Wellington: has more than 25 years of leadership experience across the government, private and education sectors. She has held a number of senior management roles with responsibility for staff, associated budgets and work programmes, including oversight of very large infrastructure investment portfolios. Lynley has been self-employed for the past 5 years, enabling her to devote more time to writing, as well as contributing to the community by volunteering on a number of organisations' committees and boards.
Jo Burrell, Wellington: Of Ngāti Pahauwera descent, Jo is the Manager, Strategic Integration at ACC's Health Partnerships team. Jo is responsible for the oversight and management of business unit strategy to support the delivery of the scheme to all New Zealanders. With more than 25 years' experience in the health sector, Jo has comprehensive insight into the barriers impacting access, and champions connected leadership to solve complex organisational and social problems. She is a proficient operational leader with years of experience in managing change, budgets, resources and crisis (COVID-19) whilst still maintaining a people-centric leadership style. She has a Master Advanced Leadership Practice (distinction) from Massey University.
Victoria Crockford, Queenstown: Vic most recently was the Chief Executive Officer for Community Housing Aotearoa-Ngā Wharerau o Aotearoa, where she led a team of eight to deliver peak body services, conduct research and engage with government ministers. She also has a Certificate in Conflict Resolution from the International Peace and Security Institute and a Batchelor of Arts (Hons) in International Relations from Victoria University. Her lifetime love of the arts includes dance, theatre, choir, and the screen sector. Vic has Retinitis Pigmentosa, a progressive degenerative eye condition, and brings this perspective to the governance table.
Rebecca McDonald PLY, Auckland: Rebecca is a communications consultant with a background in public relations and writing. She currently works for corporate communications agency, SweeneyVesty. Alongside this role, she works with All is for All, a disability-led social change and communications agency focused on creating accessible communications and supporting businesses to make their offerings more inclusive of disabled people. Rebecca is a Paralympian and has represented New Zealand in swimming at the Paralympics in London (2012) and Rio de Janiero (2016) where she won a bronze medal in the women's s7 100m backstroke.
Te Aturangi Nepia-Clamp, Gisborne: of Ngāti Ruapani, Ngāti Porou, Rongowhakaata, Kahungunu and English descent. He has more than 40 years' experience in promoting and delivering art projects, pioneering new thinking particularly in Māori art in public places and making art available for all. He is an experienced board member and a cultural arts consultant with a deep understanding of Māori tikanga. A Winston Churchill Fellowship recipient, he has received numerous art awards, commissions and grants as a carver and sculptor.
Paige Sullivan, Christchurch: a fourth-year Law and Commerce student at the University of Canterbury. Paige is an active member of her community in various capacities. She is an experienced board member, specifically within the health, arts, philanthropy, community and grant making sectors. Paige is the youngest Rotary Club President in New Zealand. She is passionate about the arts sector in New Zealand, particularly in making the arts accessible within our justice system.
Frances Turner, Auckland: a management consultant with more than 25 years' experience, ranging from IT project leadership with Ernst & Young and Carter Holt Harvey to co-founding The New Zealand Dance Company and leading the Royal New Zealand Ballet as Executive Director. She is a Toi Ora Live Arts trustee, and has served on a school board and multiple arts boards. Under her leadership, the RNZB implemented a Commitment to Accessibility policy. She holds a BS in Accounting and MIS from Pennsylvania State University.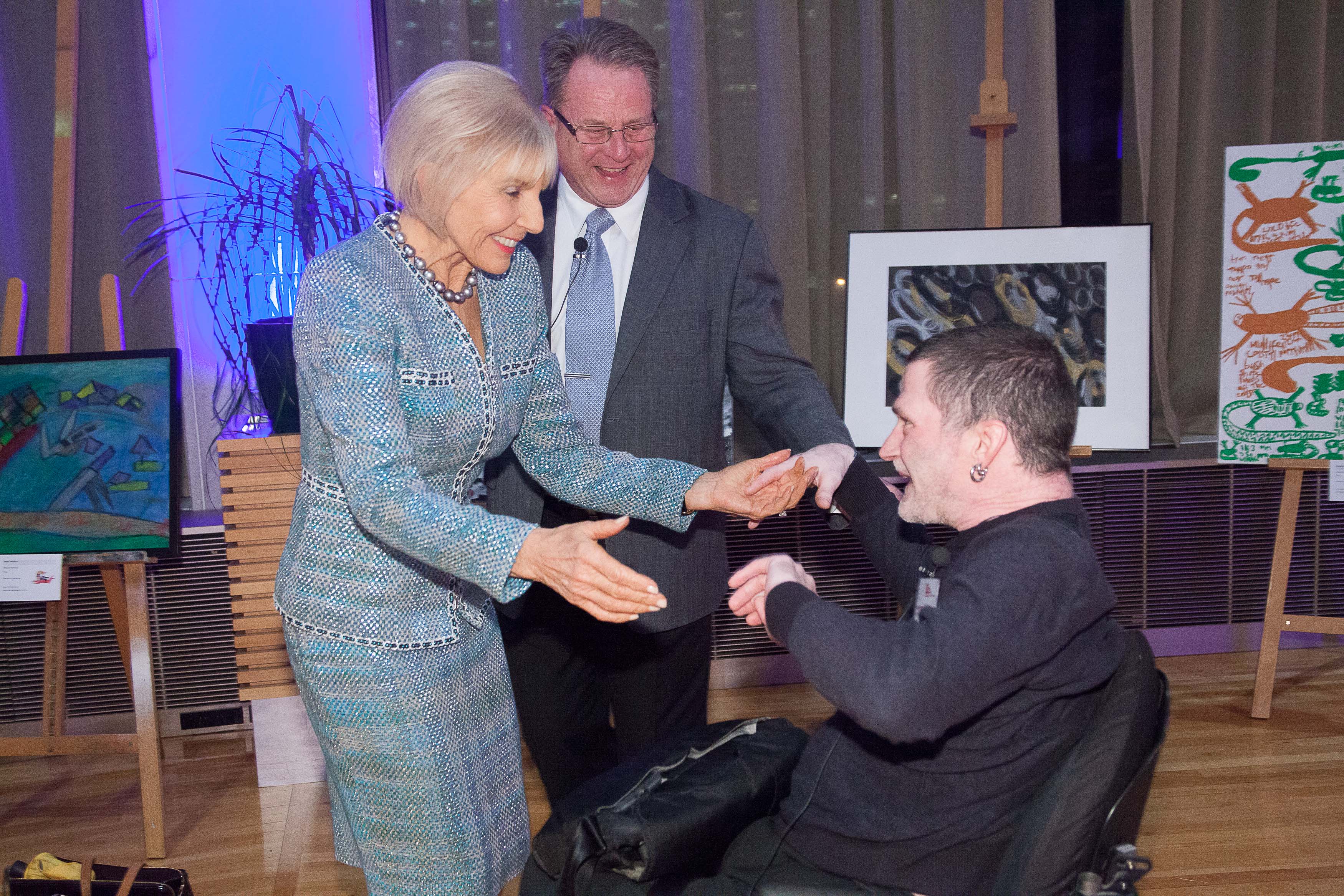 In memoriam: Dame Rosie Horton DNZM, QSO, QSM was the Patron of the Arts Access Accolade until her death on 14 May 2023. Arts Access Aotearoa remembers her kindness and encouragement.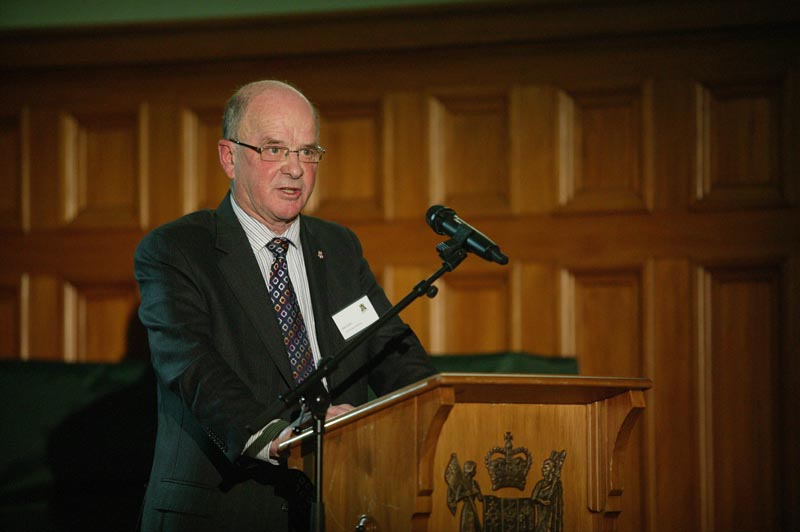 In memoriam: Mel Smith CNZM was our Founding Chair and Patron until he died on 28 May 2022. Arts Access Aotearoa is deeply indebted to his service, support and encouragement of our organisation. Read more about Mel Smith's contributions