Blog
Arts Access Aotearoa
2 September 2013
It was a day no different to any other: the day after Labour weekend nearly three years ago now. My to-do list was unrealistic and would require yet another 60+ hour week in my management job. It was the day my life changed.
Later that day my family would stare at the "No resuscitation" sign above my bed. You see, I had suffered a massive stroke. Miraculously, I survived.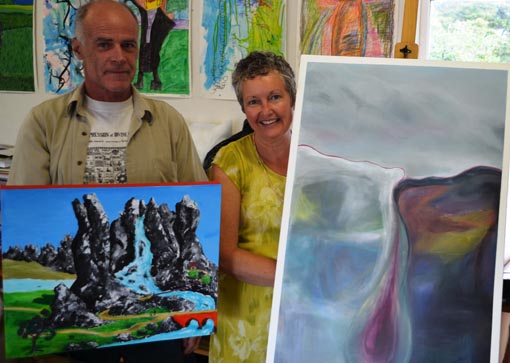 What a journey from there to here! Over a period of many months and with much effort, I had learned to sit, stand, swallow, eat, talk and walk. So life was a box of fluffies.
Not quite! As grateful as I was for my ongoing recovery, I could no longer find joy in my life. Working was not a possibility and my focus was very much on what I couldn't do. I couldn't cook, work in the garden, focus on a conversation, let alone be a shoulder to cry on. I was fatigued after the smallest exertion and cried a lot without much cause.
A major turning point
When a young physiotherapy researcher told me about how well her mother, also a stroke survivor, responded to art therapy, it turned into a major turning point for me. I had never painted before my stroke and figured I had nothing to lose by trying.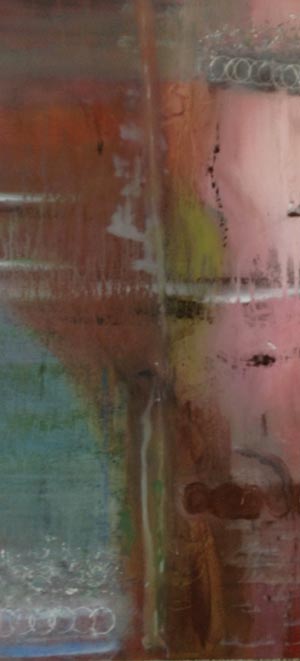 On my first day at Spark Centre of Creative Development in August 2012, I realised uncomfortably that this was not going to come easily. However, I felt I could relate to the group, who had all been affected by stroke. They were welcoming, supportive and seemed talented.
Paint brush in hand, I couldn't come up with anything half decent but I knew I had to go back – for myself. The connection I felt with the group has been growing stronger steadily. I am still going every week.
Spark, through art therapy and the visual arts practice group, has given me a new lease of life. After my stroke, I desperately searched for meaning in my life. Now, art is connecting me to meaningfulness in a different way. I am also learning to allow my weaknesses, inabilities and difficulties to simply be what they are. I find immense satisfaction and a sense of achievement in painting. It is like just having a play with paint and canvas to see what happens.
Much inspiration for me comes from nature. The colour combinations, textures and contrasts show up in my paintings, which are mainly abstract and intuitive. Hopefully, my paintings will move people in some way.
Understanding creative process
I am grateful to the Spark Centre tutors/art therapists who are always ready to help me get on canvas what I can't express in words. They encourage and help me understand my own creative process. The art therapy has also helped me learn to be kinder to myself and to make peace with my limitations.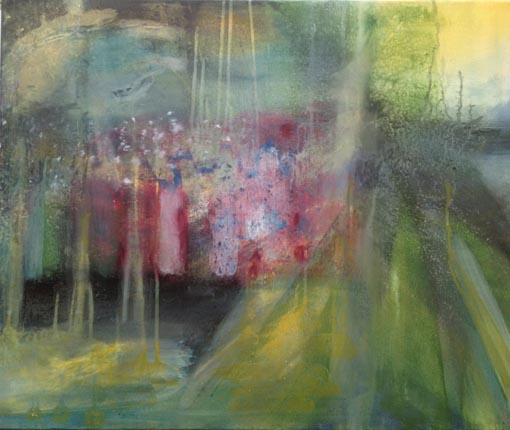 At Spark Centre, I have seen boundless joy in artists living daily in wheelchairs and who use head pointers to paint beautiful paintings. This reminds me that the gift of creating brings a true "lightness of being".
Spark has given me access to a part of myself I never knew existed – a part that touches that same joy and lightness, and finds inspiration in connectedness to my family, friends, tutors, doctors and therapists, nature and art.
I very much look forward to exhibiting some of my paintings. "The Dialect" exhibition at Mairangi Arts Centre will show two works that I really enjoyed creating.
Selected Spark Centre artists will feature their work in "Dialect", an exhibition opening at Mairangi Arts Centre on 11 September and running until 5 October.